A man who currently works full-time as a Grab driver has warned Malaysians not to purchase any cars produced by Proton.
In a lengthy Twitter thread, he expressed his frustration over the multiple problems he had encountered with Proton-made cars.
Please don't buy Proton. Even if you have money or don't have money, do not spend your money buying a product from Proton.
Spent RM50k-60k for such a quality
In the tweet, the man claimed that he had sent his car to Proton's service centre for multiple inspections and it was totally not worth it to have spent RM50k – RM60k for such a car.

But what made him all the more annoyed was the fact that the issues always seemed to return and he was shocked when he was told by a worker at a workshop that inferior materials were used to make the car.
He also posted a video to back up his claim that Proton's cars were full of defects.
At the end of the thread, the man advised Malaysians to spend their money on international products.
Go buy international products okay. I don't care if you're triggered by this. I used my money, not yours.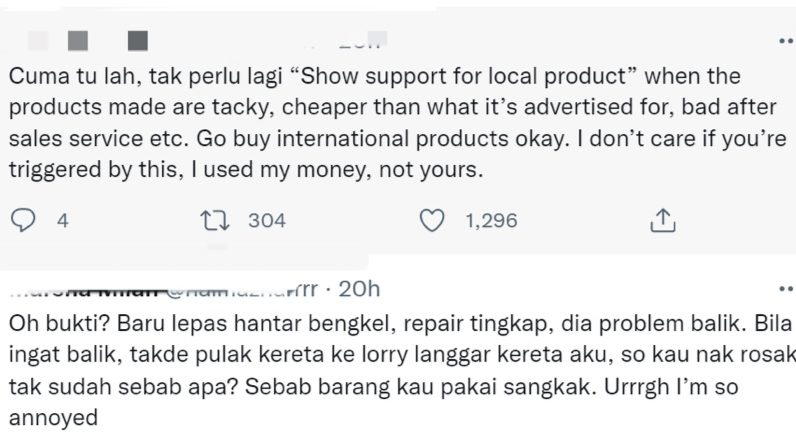 'Me too!'
The tweet has since gone went viral with over 400 comments and had many netizens agreeing with the man regarding Proton's subpar products and customer service.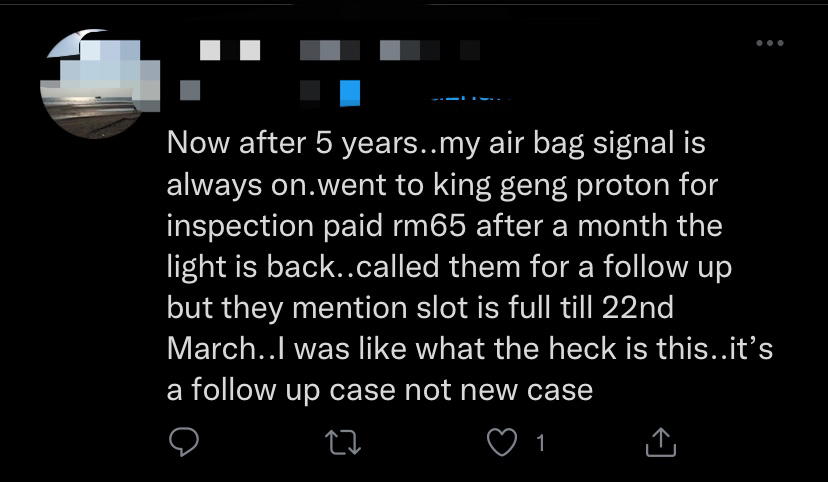 Do you own a Proton car? If yes, have you encountered any of the issues above? Share with us!