Yesterday, Malaysians were left boiling with frustration after the Kelana Jaya LRT line broke down yet again in less than 24 hours after the previous malfunction.
To further compound their travel woes, RapidKL dropped a bombshell early this morning by announcing that 16 stations will be closed until Nov 15.
Although shuttle buses were provided, it quickly led to overcrowding and scenes like this that are currently trending on social media.
'We don't know what the problem is'
During a press conference held today, Prasarana's CEO Mohd Azharuddin Mat Sah said that they are still working to identify the cause of the breakdown.
He added that there was a loss of signal between the operation centres and trains, which prevented trains from moving automatically between the Kelana Jaya and Ampang Park LRT stations.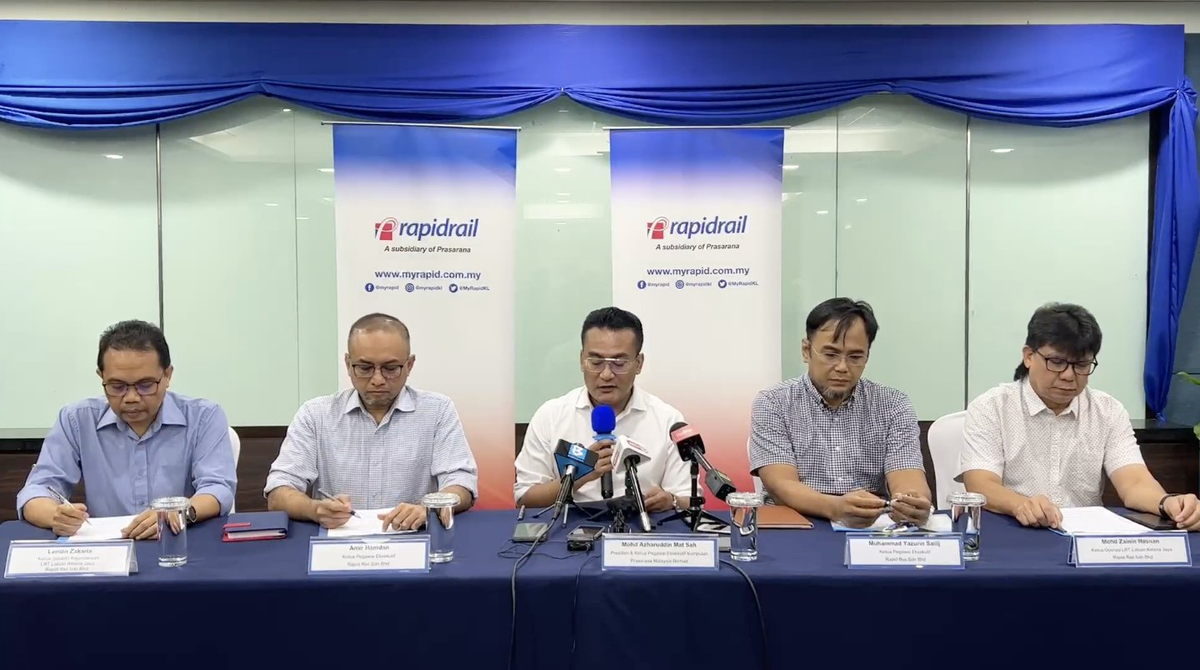 This is a serious problem which has never happened before.
"Rapid Rail is being assisted by a special team from the Thales Group Original Equipment Manufacturer (OEM) from Toronto, Canada that is expected to arrive tomorrow to look for a short- and long-term solution to this," he said as quoted by NST.
'Resign now!'
Needless to say, Prasarana's response didn't sit well with Malaysians, who took to social media to vent their anger over the fiasco.
Many slammed caretaker Transport Minister Wee Ka Siong for his silence over the matter and called for his resignation as well as those from Prasarana.
Look at this.

Somehow, we hve been brought back to 1998 when even PutraLRT didn't exist. The lives of hundreds of thousands of people hve been disrupted.

This is not acceptable.

CEOs of Prasarana & Rapid Rail MUST apologise & resign. @MyRapidKL #rapidkl

RT if you support. pic.twitter.com/hKYrJ0BL1b

— Azrul Mohd Khalib (@azrulmohdkhalib) November 9, 2022
Wee Ka Siong got to be the most useless Transportation Minister ever. What a huge ass downgrade from Anthony Loke.

Apa la nasib dapat minister macam ni.

— K (@PointMHD) November 9, 2022
They also called for former Transport Minister Anthony Loke's return to his old job.
Wee Ka Siong gagal. Bring Anthony Loke back! https://t.co/JWsMOXMpux

— Luqman Hakkim (@luqmxn07) November 8, 2022
MORE TO FOLLOW.
Read also: