A TikTok video capturing an intriguing discovery during a leisurely stroll in a Kuala Lumpur shopping center has recently gone viral, attracting significant attention from viewers.
Versace shirt resembles Nasi Kandar Pelita's uniform
The video showcases a short-sleeved shirt displayed on a mannequin at the high-end Italian fashion shop, Versace, bearing a striking resemblance to the staff uniform of Nasi Kandar Pelita, a renowned Malaysian mamak franchise.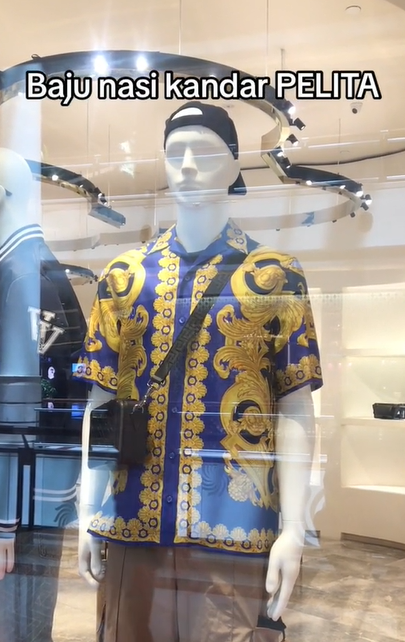 In the TikTok video, Afif humorously points out the uncanny similarity between the Versace shirt and the Pelita uniform, jokingly suggesting that anyone wanting the Pelita shirt could find it at Versace.
Anyone who wants to get the shirt from Nasi Kandar Pelita, you can get it at Versace okay," he said in the video.
The blue and yellow tones used in the Pelita uniforms closely match the hues of the Versace shirt's elaborate design, despite minor pattern variations.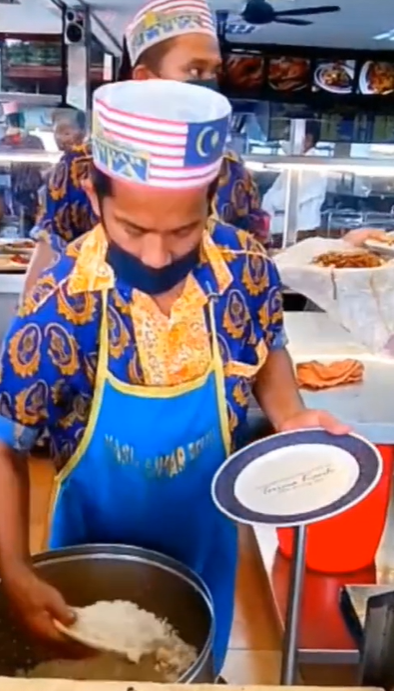 Shirt selling at RM5,500
The shirt, officially known as the BAROCCO 660 SILK SHIRT, is priced at RM5,500 and comes in two color combinations: blue with gold and green with gold. While the shirt is available for shipping to Malaysia, its availability may vary depending on the desired size.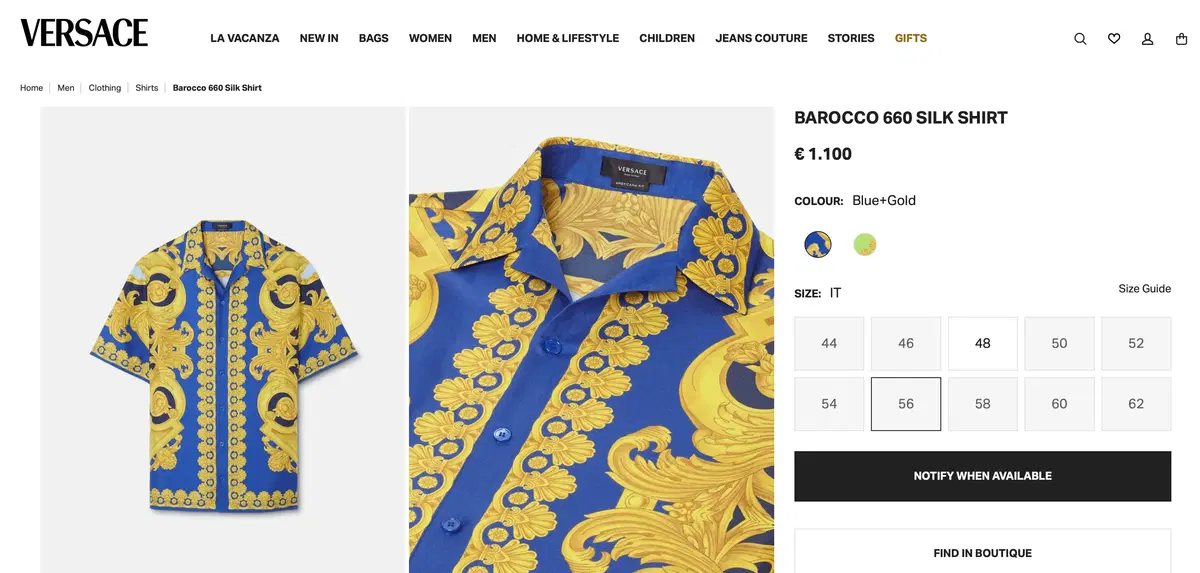 Netizens found the situation amusing and took to commenting sarcastically on the matter.
One netizen humorously remarked how nice it must be for the boss to have his staff wear Versace shirts, while another wondered who would actually purchase the shirt.

One netizen said how nice is it for the boss to made his staff wear Versace shirt.

Another netizen wonder who will actually buy this shirt.

One netizen said he realize the price of the prawns and octopus is reflected by the staff outfit.
You can watch the entire clip here:
What do you guys think about this incident?
Read more:
---
---