While it's normal for any couple to want to be physically close to each other whenever possible, sometimes doing so in a manner that inconveniences others isn't the right way to go.
A couple has gone viral on Twitter after the girl was spotted putting her head on the lap of a man driving a Perodua Myvi on the highway.
Woman seen resting head on Myvi driver's lap
According to a tweet by @mynewshub on Sunday (Apr 9), it showed a dark grey Myvi driving on the highway leading to Pedas Linggi from Ayer Keroh.
The caption stated that the Myvi was hogging the middle lane while driving at a speed of 70km/h, much to the annoyance of other drivers.
Upon a closer look, it's later revealed why the Myvi was driving so slowly – a couple was apparently having a romantic time inside the car.
Inside the car, a young woman was seen resting her head on the driver's lap while presumably having a heart-to-heart conversation with her partner.
Mixed reactions
The tweet, which has been viewed more than 930,000 times so far, saw a range of reactions from netizens concerning the incident.
One wrote that the couple shouldn't hog the middle lane and drive slowly just to enjoy some romantic time together as it endangered other motorists as well.

Another came to the defense of the couple, saying that they weren't hurting anyone with their actions and told others to mind their own business.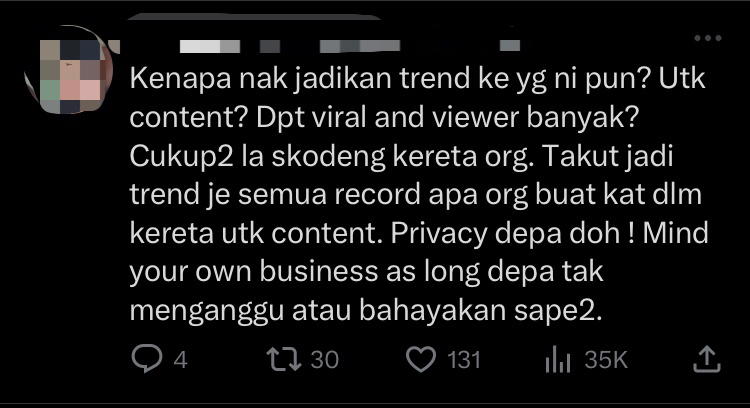 As for this netizen, he jokingly suggested the couple to tint their windows so that no one would be able to see what they're doing, alluding to the infamous Axia incident.

What do you think of this incident? Let us know in the comments!
READ ALSO:
---

---
---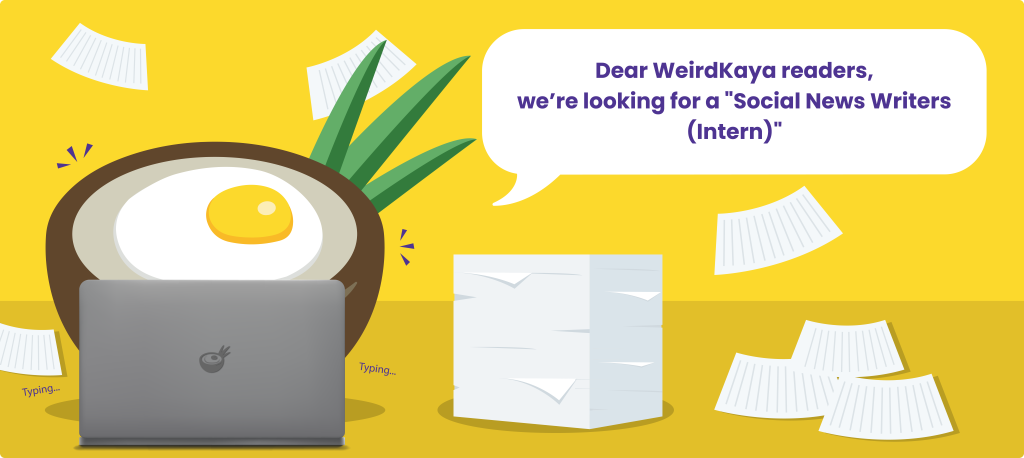 ---