A Malaysian grandma has suffered a harsh blow from a 'money-gobbling' termite invasion.
She had prudently socked away RM30,000 in a plain cardboard box, earmarked for her 2024 Mecca pilgrimage.
To her dismay, she discovered her hard-earned savings had transformed into a hearty termite feast.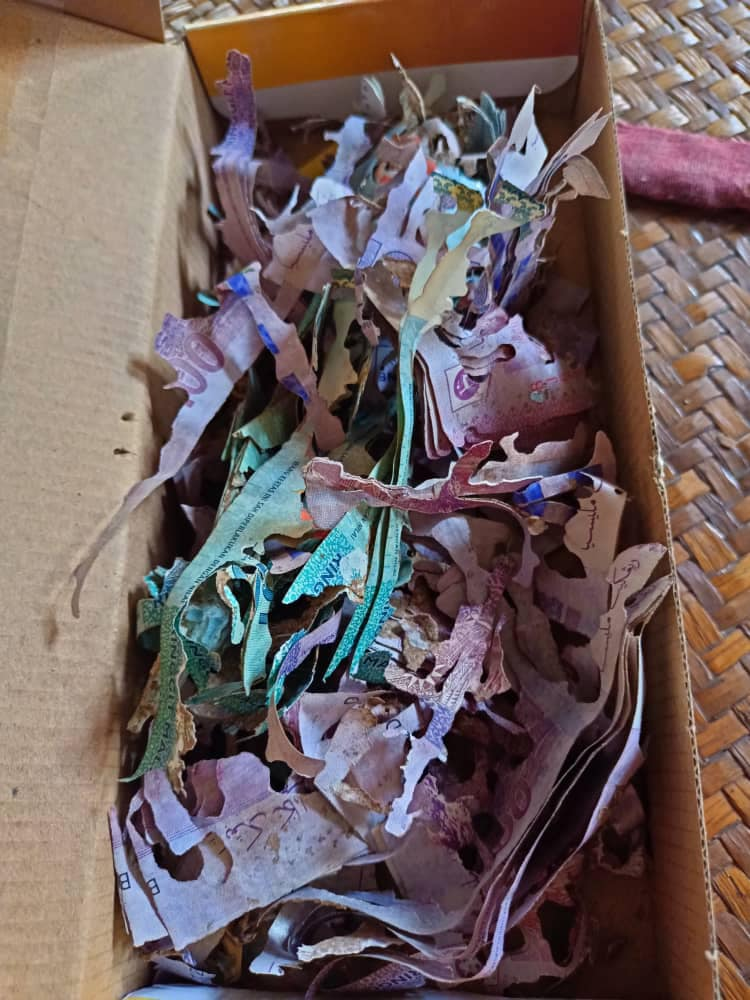 Her quick-witted grandson, shared their misfortune on Facebook on July 24, eliciting sympathetic responses.
He promptly took half of the termite-nibbled banknotes to the Central Bank of Malaysia, hoping against hope for a potential swap with new ones.
"We knew that our grandmother was planning to go on a Hajj pilgrimage next year and thought she must have saved enough," he told Harian Metro.
"We were unaware, however, that she had kept so much money – RM30,000 in mixed Malaysian and Thai currency – wrapped in a cloth under a box at her home."
Unfortunately, the rest of the money had spent too much time on the termite dining table and were now unrecognizable scraps.
Taking a cue from this distressing experience, Khairul warned against keeping substantial cash reserves at home.
---
---