A woman suffered losses of around RM500 after her handbag was stolen by a snatch thief at a petrol station in Cheras yesterday.
Handbag gets stolen at Cheras petrol station
According to a video which has gone viral on social media, it showed the woman pumping petrol when the suspect quietly walked towards the front passenger seat and waited for her to unlock the car.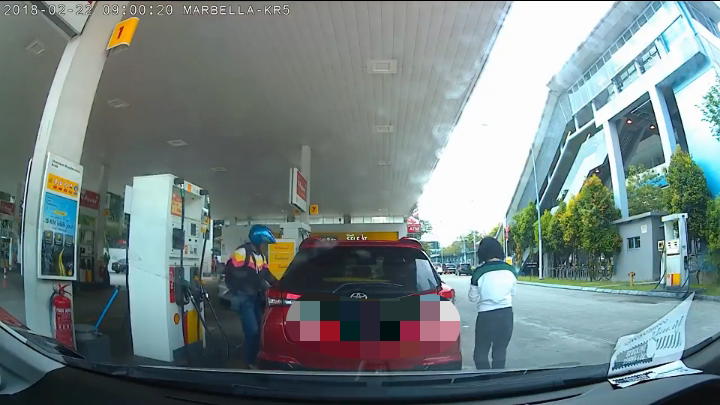 After filling up the car with petrol, the woman, still unaware of the suspect's presence, unlocked her car with the press of a button, allowing the suspect to open the door and grab her handbag before running away.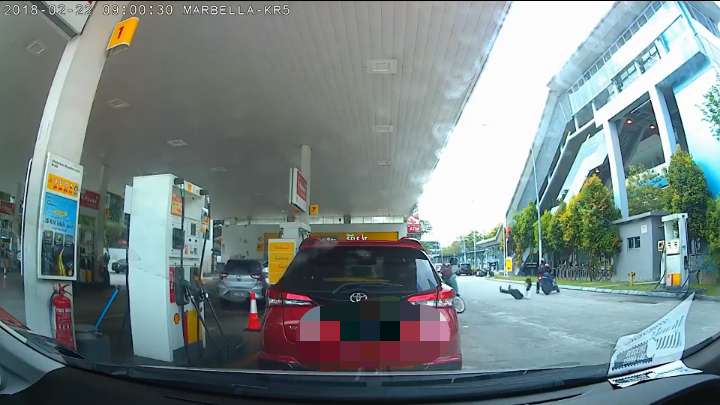 Upon realising what had happened, the woman tried to chase after the suspect but fell down in the process, which allowed the suspect to flee with his accomplice on a motorcycle.
Watch the video here:
Hati-hati

Kejadian samun di Shell Jalan Cheras pagi tadi.

Video : Chuan Wei Yiaw pic.twitter.com/ut7YG9gyVP

— Mohd Redzuan Abdul Manap (@redzuanNewsMPB) February 22, 2023
Police looking for suspects
In a statement by Cheras district police chief ACP Zam Halim bin Jamaluddin, the robbery took place at around 9am.
He added that the case is currently being probed under Section 395 of the Penal Code for robbery and that police are hunting down the two male suspects.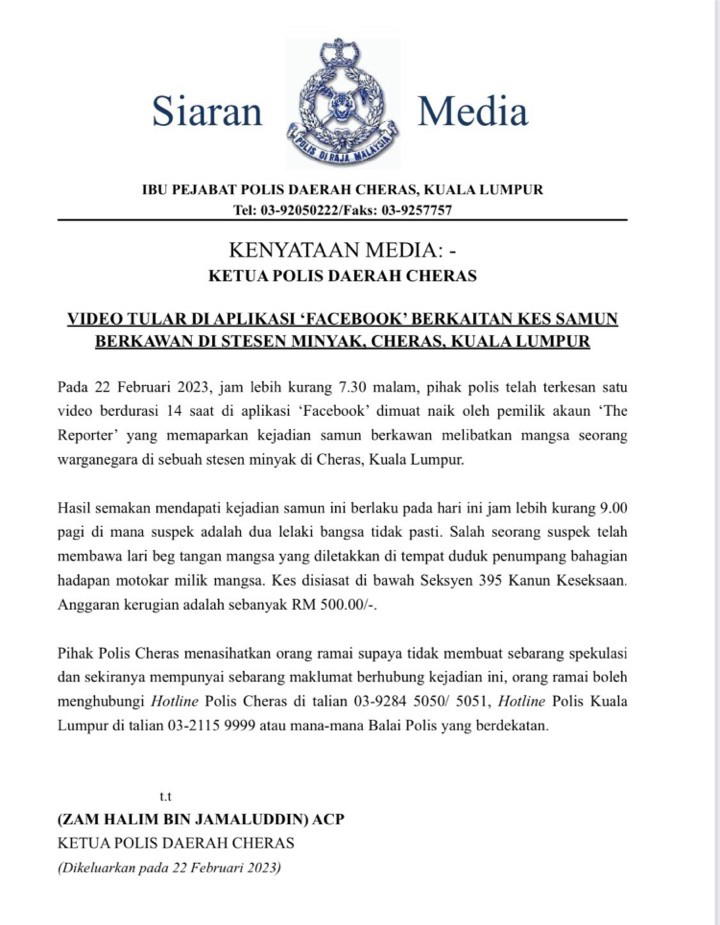 "We urge the public not to make any speculations regarding the case and those with further information are encouraged to contact the Cheras Police Hotline at 03-92845050/5051, the Kuala Lumpur Police Hotline at 03-21159999, or any nearby police station," he said.
---
---