Vacation is all about fun and relaxation and a chance to escape the daily grind and unwind. On top of that, one would also expect it to be a seamless and enjoyable experience.
Unfortunately for one woman, her trip to Pulau Kapas was less than pleasant after she said she made to pay several fees at three different counters just to get to the island itself, something she felt was a "scam".
Claims she felt 'scammed' by Pulau Kapas service management
In a Facebook post shared by Farah Azianti on Sept 2, she expressed frustration at how she was forced to pay at three different counters before she could board a boat to the island.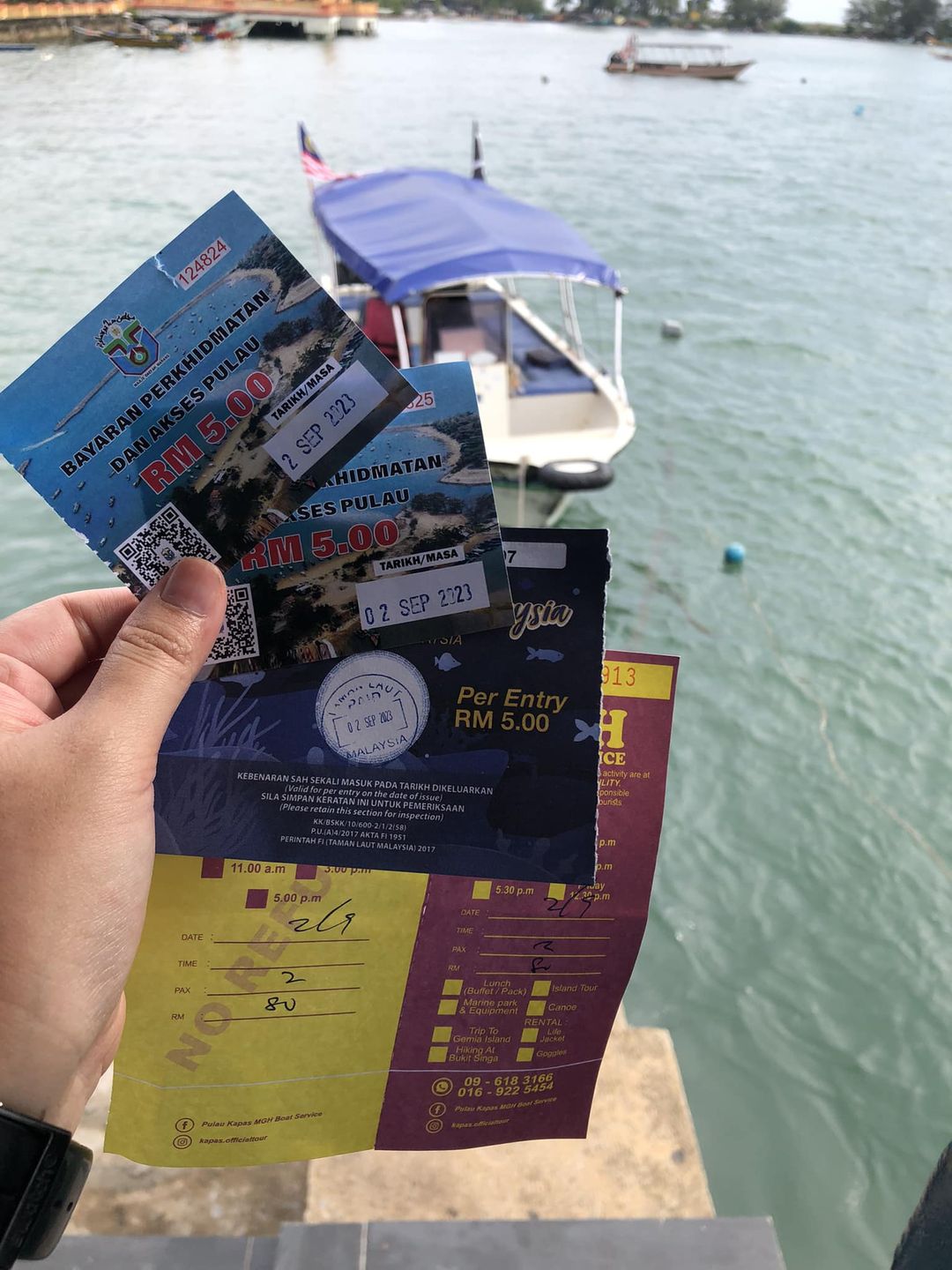 To prove how ridiculous it was, she juxtaposed her previous visits to Pulau Kapas dating all the way back to 2017:
In 2017, visitors paid a boat ticket fee of RM30, granting them entry to the island with ease.
In 2021, visitors had to pay a boat ticket for RM35 and another RM5 to the district council before boarding at the jetty.
In 2023, the boat ticket rose to RM40 and visitors must now pay an additional RM5 marine park fee and another RM5 to the district council.
Aside from the extra payments, Farah also lamented about the state of the facilities such as the parking lot and public toilet, which left a lot to be desired.
Netizens concur
Farah's post quickly gained traction along with comments from netizens who shared their thoughts on her experience. And it seems that Farah isn't the only one who had issues while visiting Pulau Kapas.
'We have to pay all kinds of things. If they upgrade the facilities, that's fine. But the situation is still the same. Toilets on the island are badly managed.'

'Even Redang Island and Perhentian Island have similar service management now, where every visitor must pay before entering the jetty. This wasn't the case before.'

Read the full post here:
Would you still go to an island destination if you were required to pay multiple fees like Farah did? Let us know in the comments!
READ ALSO:
---

---