In times of economic uncertainty, is a vendor's choice to increase prices by a small margin just a reasonable step to tackle inflation, or an unwarranted move hitting the pockets of the everyday consumer?
According to a post on Facebook, an incident involved a white-collar worker expressing his dissatisfaction over a 50-cent price increase for a burger, which previously cost RM2.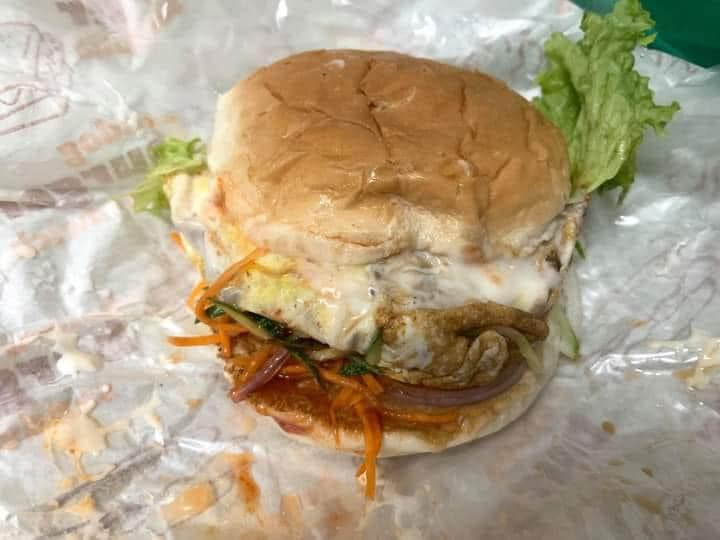 The event occurred in Petaling Jaya, a region known for its vibrant street food culture.
"Chili sauce only went up by 20 cents!"
The individual, who was dressed in a bright shirt paired with shining leather shoes, argued that the price surge was not justified, highlighting that the cost of a bottle of chili sauce — a condiment typically used in the burgers — had only gone up by 20 cents.
The worker felt strongly that a burger should not witness a 50-cent price hike when it doesn't utilise a whole bottle of chili sauce.
Attempting to clarify the situation, the vendor explained that the increase in price was due to a general rise in the prices of several ingredients used in making the burger.
Despite this justification, the customer remained unappeased, insisting that the reason given by the vendor was unreasonable.
A fellow customer at the scene took to social media to document this incident, sharing his bewilderment over the customer's stringent stance on the matter, particularly considering that many people frequent high-end restaurants without complaining about the potentially higher prices there.
"It baffles me that the same people who boast about sipping on double-digit priced coffees from Starbucks are the ones causing an uproar over a mere 20-sen hike."
The post provoked a spirited discussion among netizens, with many supporting the vendor, pointing out that many other places were selling burgers at a price point reaching up to RM4.
Many noted the tough economic conditions for small business owners, encouraging others to be more understanding and to support local businesses.
In these challenging times, vendors find themselves grappling with the necessity to adjust prices in response to the fluctuating costs of raw materials.
---
---