A SUV driver was suspected of attempting to overtake another vehicle and collided head-on with an oncoming lorry.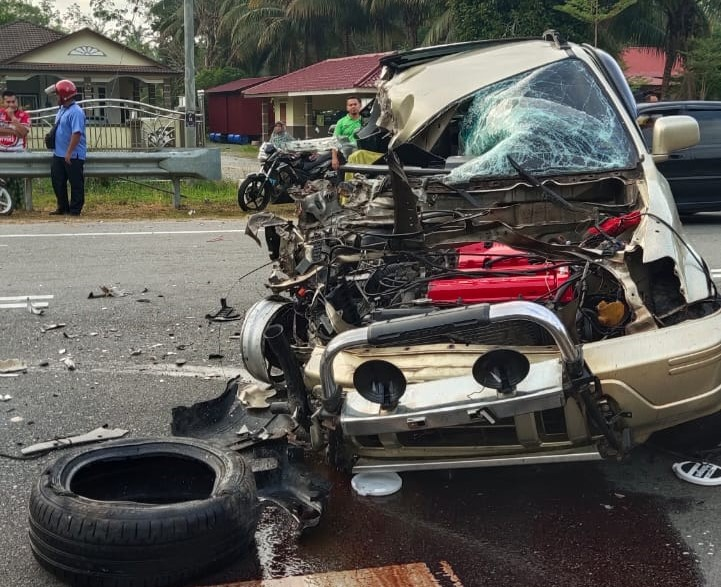 The driver, a Civil Defence Force (APM) volunteer died after the Honda CRV he was driving collided with a lorry on the Temerloh-Bera road near the Padang Luas Clinic here today.
The strong impact caused the lorry, which was carrying agricultural fertilizer, to overturn, with its fertilizer scattered all over the ground.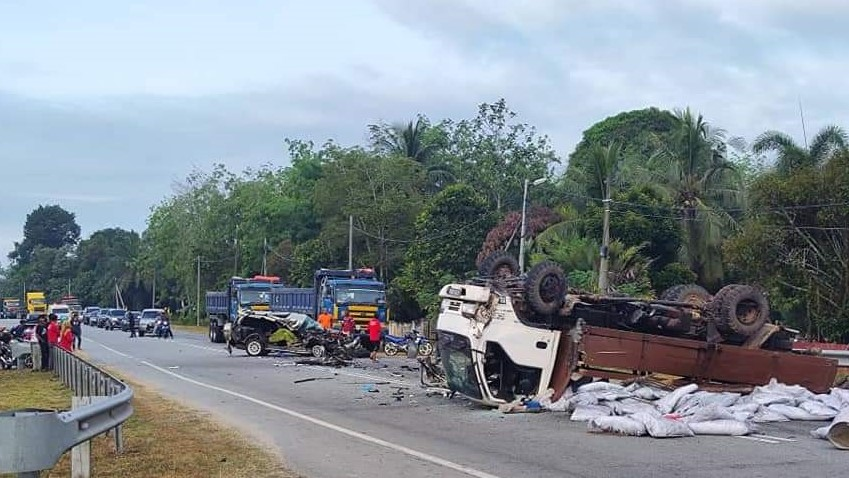 The incident, which occurred around 8:41 am, caused the victim, Haikal Aiman Hasrul, 21, to suffer severe injuries and die at the scene.
According to Kosmo, Pahang Fire and Rescue Department (JBPM) Assistant Director of Operations, Ismail Abdul Ghani, said that the firefighters who rushed to the scene found an accident involving a Honda CRV SUV and a lorry.
"There was an adult male trapped in the driver's seat, and the fire brigade carried out a rescue operation to remove the victim using rescue equipment. The victim was successfully removed and died at the location," he said.
He added that the victim was handed over to the police for further action and sent to a nearby hospital.