What started as an angry SUV driver's attempt to recover his stolen mobile phone ended in tragedy on Monday afternoon, as an intense car chase led to a horrific accident on Jalan Parit Jalil in Parit Sulong.
The incident left one person dead and two others severely injured.
According to Batu Pahat police chief Assistant Commissioner Ismail Dollah, the 31-year-old driver of the Mazda CX5 SUV, a local factory owner, suspected that the passenger of the Proton Wira had taken his mobile phone.
This led him to chase down the car with a fiery determination.
In a dramatic turn of events, the enraged Mazda driver lost control of his vehicle, ramming the rear of the Wira.
The collision forced the Wira to swerve into the opposite lane, resulting in a head-on collision with a Perodua Axia at 3.30 pm.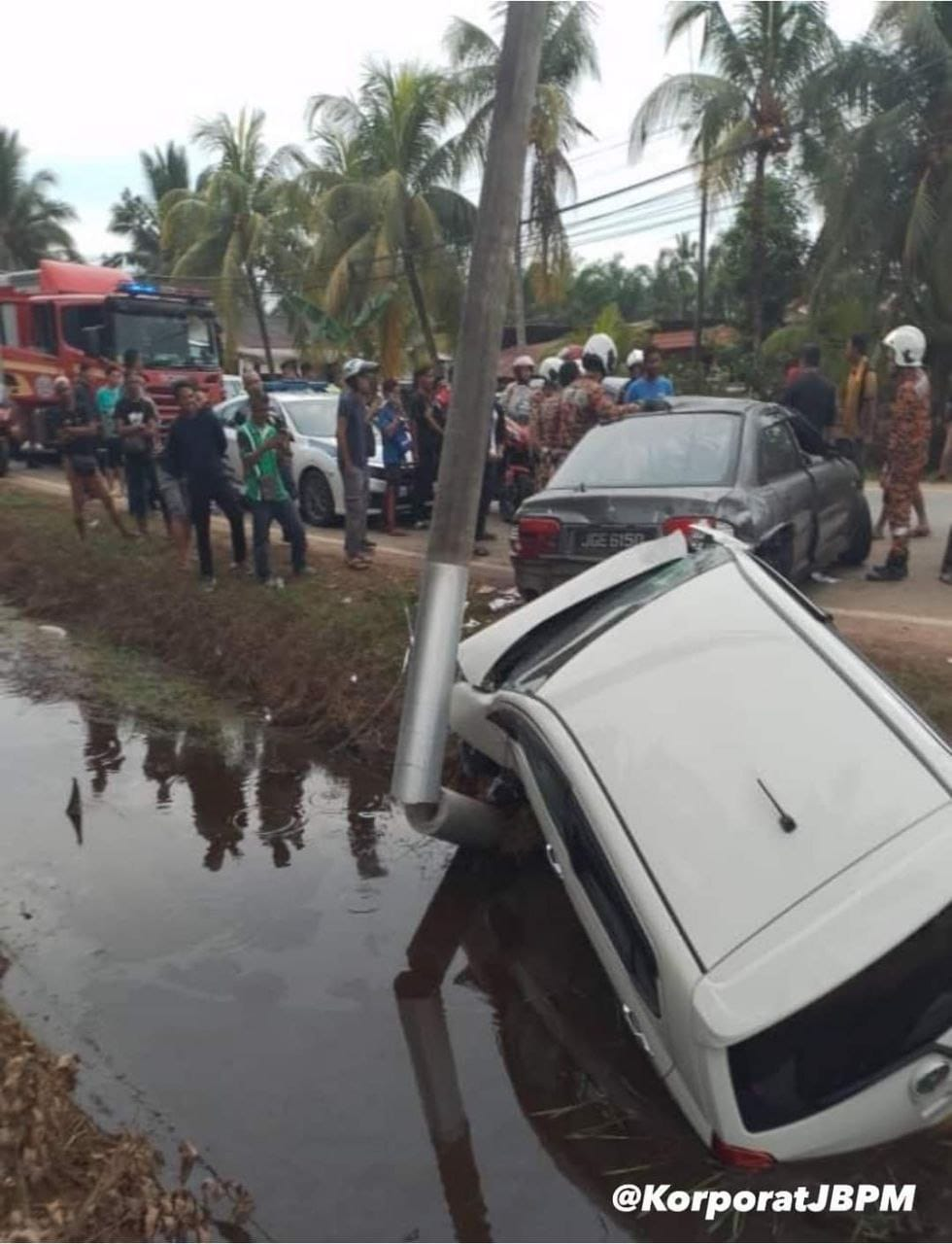 The high-speed clash proved fatal for the Wira's 43-year-old passenger, while the driver sustained only minor injuries. The couple in the Axia, however, were not so fortunate, suffering serious injuries and requiring immediate medical attention at Sultanah Nora Ismail Hospital.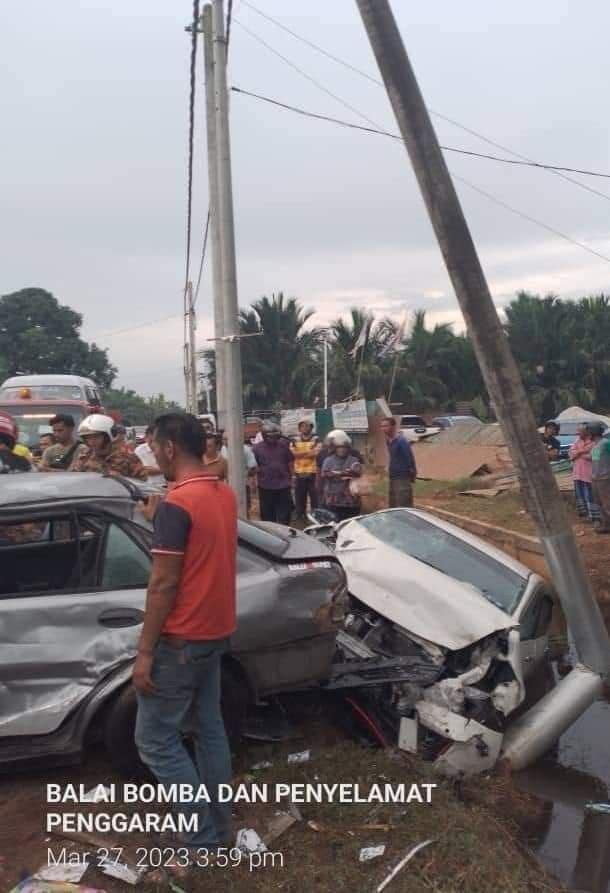 Ismail Dollah revealed that the Mazda driver emerged unscathed from the crash, but no arrest was made. Authorities are now calling on witnesses to help with the investigation by contacting the investigating officer, Inspector Muhammad Asma'i Md Yusuff, at 013-6550128.
Adding to the chaos, Senior Fire Officer II Badrul Hisyam Loi Abdullah reported that six fire engines from the Batu Pahat and Yong Peng stations were deployed to the scene of the accident. One victim was trapped in their vehicle, while others managed to escape before the firefighters arrived.
Using specialized equipment, firefighters were able to free the trapped victim, who was then pronounced dead at the scene by medical personnel.
READ ALSO: