A Malaysian model (@OfficialJoannaJ) recently took to Twitter to expose a company that attempted to scam unwitting girls into sending explicit photos of themselves under the guise of a modelling agency.
A thread. (Modelling and Scammers).

I have been personally approached by many women who have been scammed by these particular profiles in the name of "Modelling", "Influencer", "Air asia interviews" and what not. They offer a high price for "online interviews".

— 🌙 (@OfficialJoannaJ) February 27, 2022
According to Joanna, the agency, which went by the Facebook username Sha Zayn, disguised itself as headhunters for "Air Asia Cabin Crew" and "Online Modelling Jobs" by luring women with a salary of RM3700.
The job description also stated that it is open to "women without prior experience to modelling and offers a convenient work-from-home lifestyle".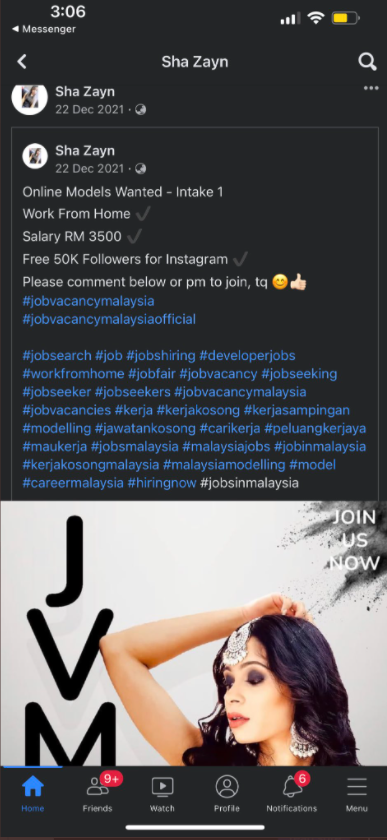 Joanna added that once the victim expresses interest in taking the job, the scammer would then ask her to take pictures of herself by mimicking the poses provided.
In a bizarre twist, a 'Body Scanner' will be used by the scammer to map out the physique of the victim, which will determine the fitting size.
These profiles basically ask you to take pictures of yourself posing in the name of "BODY SCANNER" saying it's a part of "Modelling". Starting off with basic pictures and then more towards pictures of yourself with undergarments. Check the screenshots. pic.twitter.com/07vbsNAwKC

— 🌙 (@OfficialJoannaJ) February 27, 2022
To ensure that the 'Body Scanner' doesn't measure the fittings wrongly, the scammer will request the victim to put on a singlet in an effort to get her into revealing more than she should.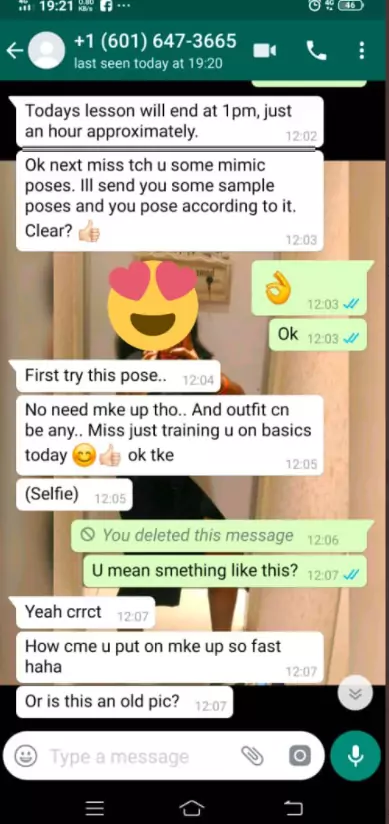 In another Twitter thread, Joanna posted more screenshots of a WhatsApp conversation between the scammer and one of her models.
As you can see from the screenshots, the scammer becomes angry and threatens to leak the victim's photos when she doesn't obey instructions or drags her feet in submitting the photos.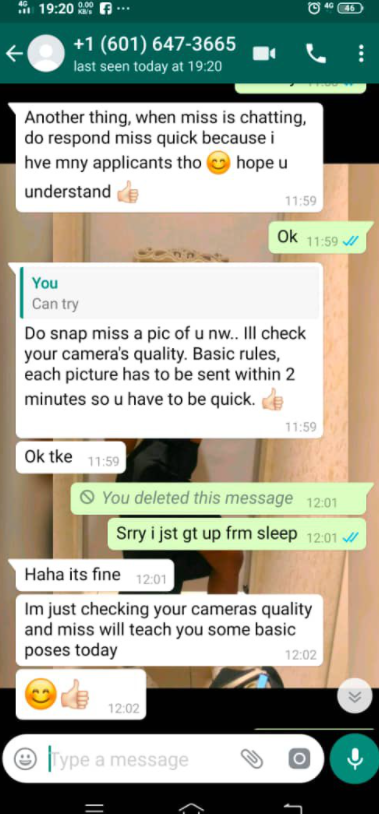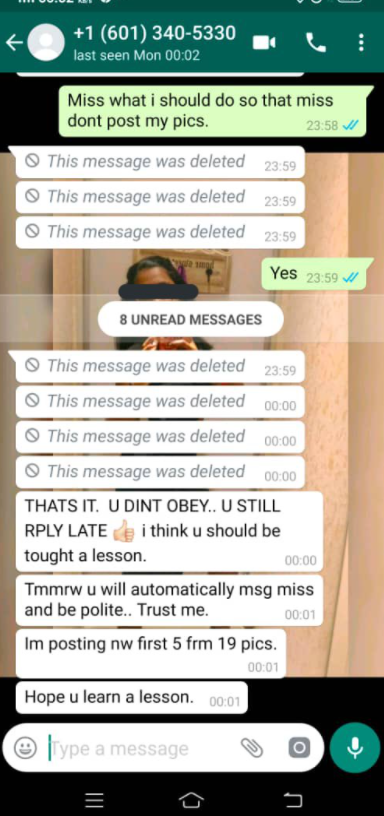 Going undercover
In order to fully understand the extend of the scam, Joanna took on the role of a potential victim herself and found that it all began with friendly conversations before taking on a more sinister turn.
She also mentioned that she had reached out to a victim who has since confirmed that the same tactic was used to trick her into sending explicit photos.
I just played along and they send me a "sample" of how their victims sent it to them as well.

Take note, I reached out to the victim to speak to her and she did tell me that she was scammed into sending the pictures as well. pic.twitter.com/hiK16z8Hzg

— 🌙 (@OfficialJoannaJ) February 27, 2022
---

---
Armed with this information, Joanna then went to confront the scammer and told him/her that "sexual predators like you deserve to rot in jail".
This completely took the scammer by surprise, who then tried to turn the tables on Joanna by accusing her of scamming him. WHAT??
And it seems that Sha Zayn isn't the only one out there. Joanna later revealed that another Instagram page, @jobvacancymalaysiaofficial had duped a few of her followers into sending nudes as well.
She also wrote that a Telegram group dedicated to circulating pictures of victims is in existence as well.
My follower also sent me screenshots from the telegram group, saying that most of the women who are victims are being posted in this group. Please be very very careful. pic.twitter.com/2WNgezeFVe

— 🌙 (@OfficialJoannaJ) February 27, 2022
No matter how lucrative the job may be, your safety is of utmost priority. Stay vigilant while on the Internet!
Cover image via Twitter and Shutterstock.