In the age of social media, it seems that no aspect of daily life is too trivial to escape the scrutiny of online critics.
The latest sensation to capture the internet's attention is a video posted by a disgruntled customer who was less than thrilled with his recent pisang goreng (fried banana) purchase.
Finger vs pisang goreng sizes
In the video, the unnamed man, seated in his car, holds up a small piece of fried banana, comparing it to his fingers for scale.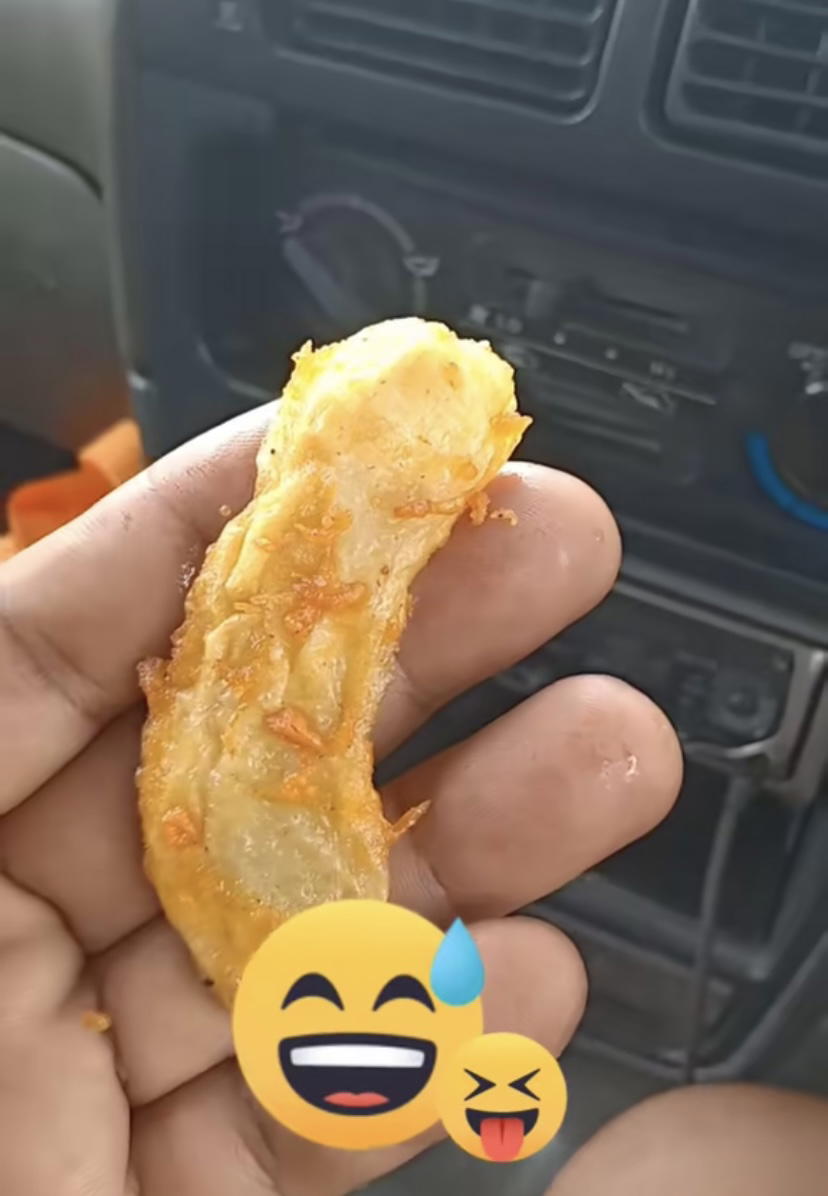 "You guys, look at this. I just bought pisang goreng for RM3. My fingers are bigger, you know? Which, I don't really care about that problem," he said.
However, his amusement quickly turned into bewilderment as he continued:
"But why is it so thin? If there are friends or anyone passing by, if I wave this pisang goreng, they won't see it. This is really bad. I just bought it, but well, I'll just accept it. Sticky too. Oh, this is bad," he lamented in the video, which he shared on TikTok.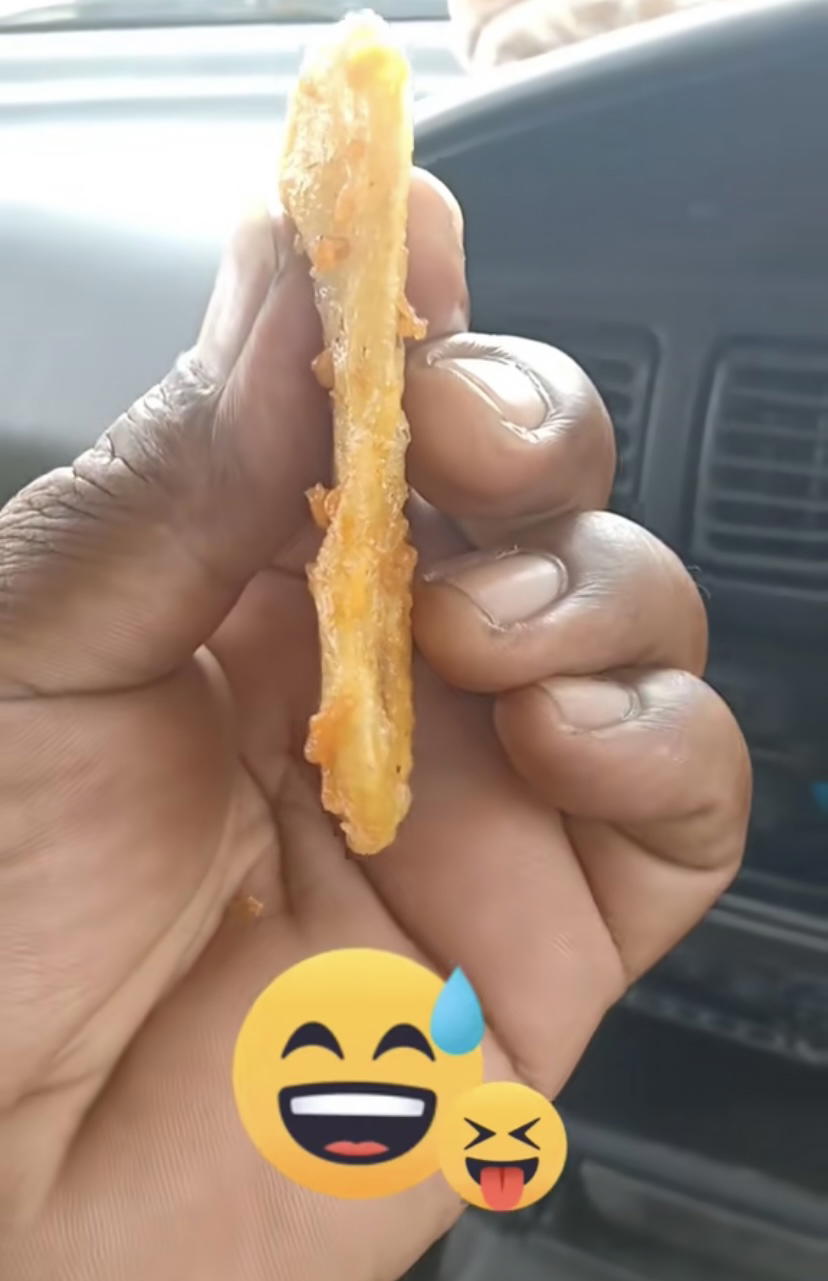 The customer revealed that he had paid RM3 for a serving that included nine pieces of the fried banana delicacy.
Seller's anonymity
Despite his disappointment, he chose not to disclose the location of the stall, explaining that he didn't want to jeopardise the seller's livelihood.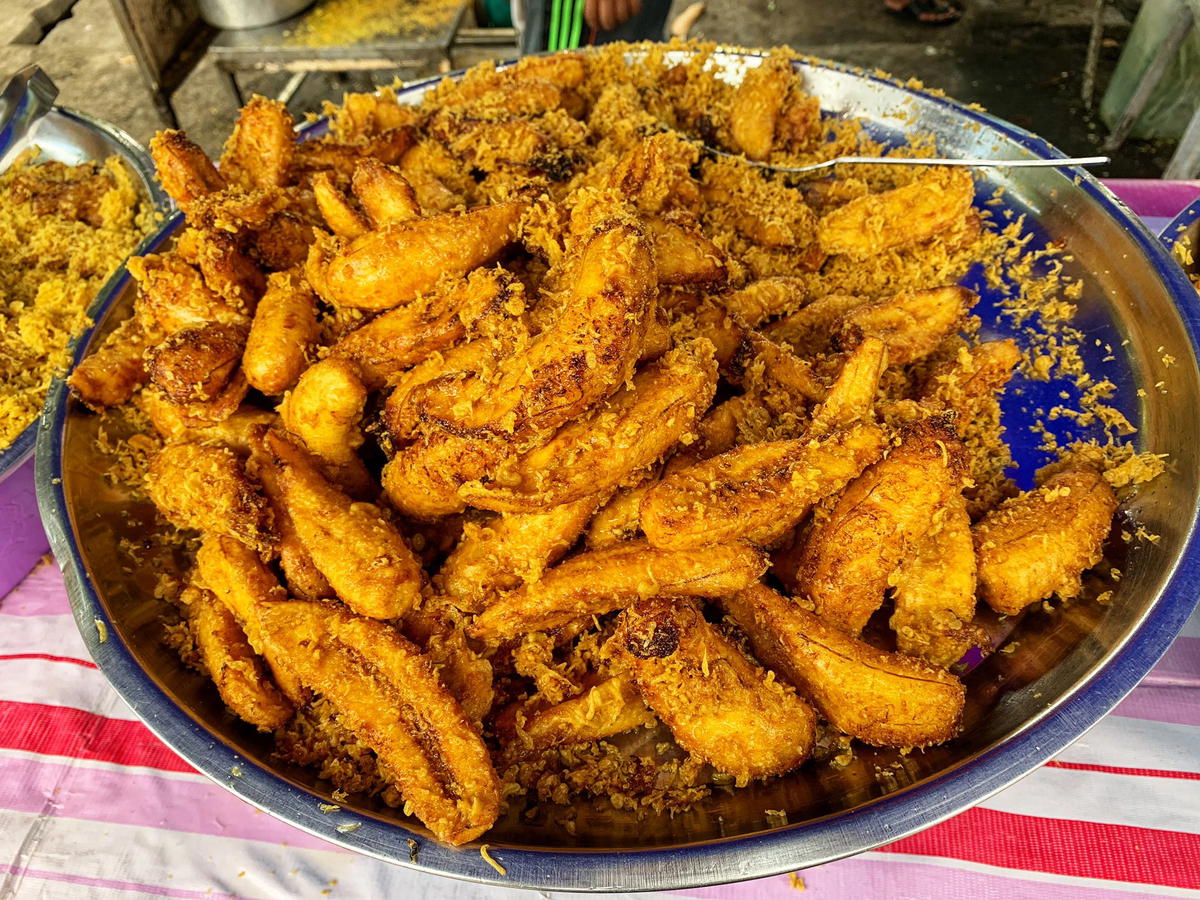 "Maybe oil has been very expensive. I'm sorry I can't show you where it is. I feel sorry for the seller," he added in a subsequent video.
At the time of writing, the video has garnered 100k views.
Netizens join the fun
Unsurprisingly, the comments section of his videos was filled with humorous responses from netizens who couldn't resist joining in on the fun.

Some jokingly compared the thin pisang goreng slices to other snacks, with one person remarking, "It's the same at my place, thin and crispy fried, it's like eating those tiny keropok lekors."

Another chimed in, saying, "That's banana chips dipped in flour."


Others playfully suggested alternative explanations, such as, "Did you eat fried onions?" and "Sorry bro, forgot to thicken the flour."
You can watch the full clip here:
What do you think of this tiny pisang goreng incident? Let us know in the comment sections!
READ ALSO:
---

---