A woman faced a moment of fear when an unknown man grabbed her from behind out of nowhere at the Maluri LRT station yesterday (28 July).
Through a viral video uploaded by @localrkyt on Twitter, the incident was said to happen at 8am in the morning.
A one-minute slip shows the man dressed in a black shirt and jeans holding the woman in his arms tightly on the floor before her cries and screams for help were heard.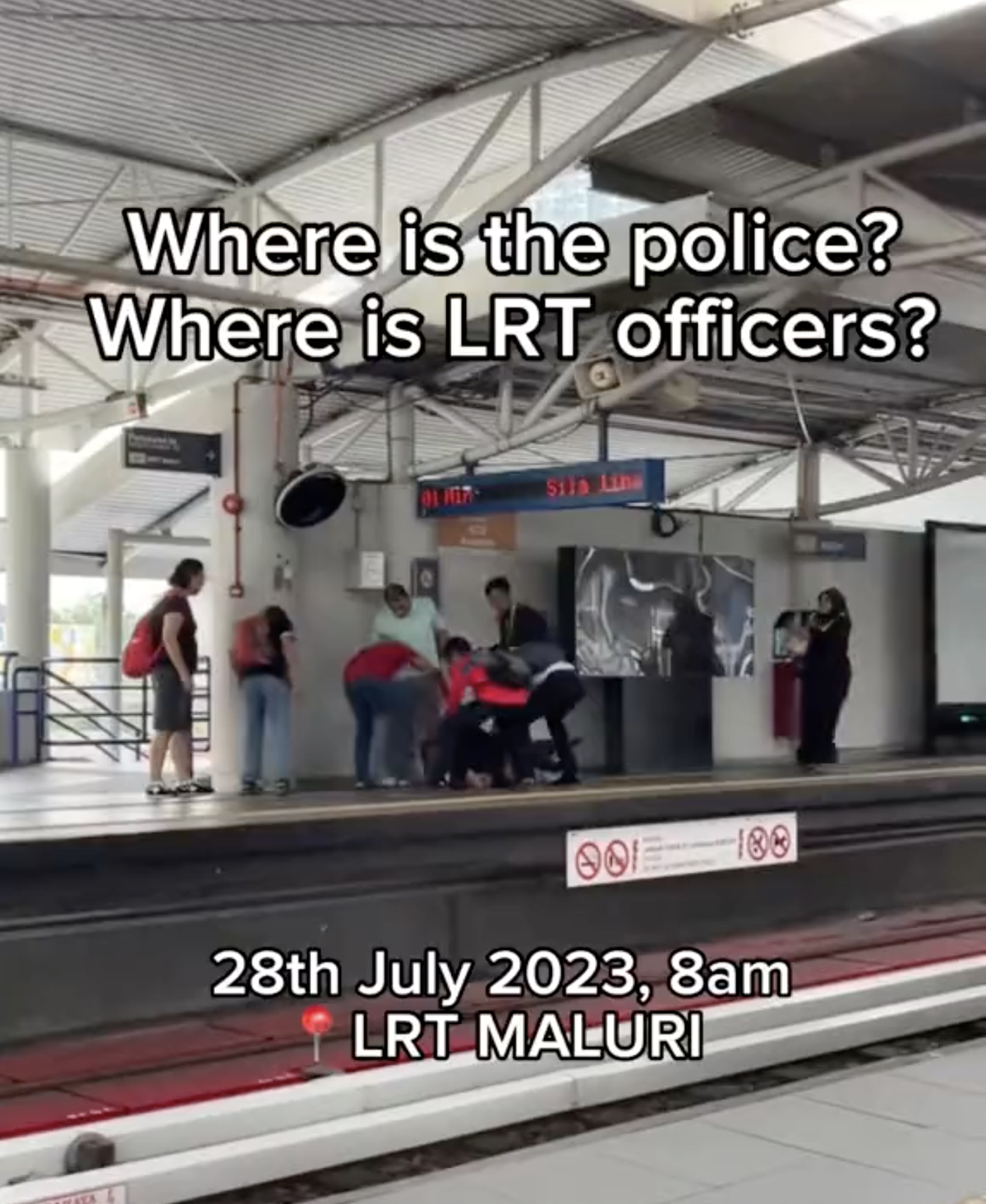 Thankfully, a group of bystanders successfully helped the woman escape even though the man was struggling vigorously for quite a while before letting the woman go.
It can be seen that the man was grabbing very tightly even after getting hit and punched and by a few men.
A few more people were needed to carry him away, with some helpers accidentally falling on the ground.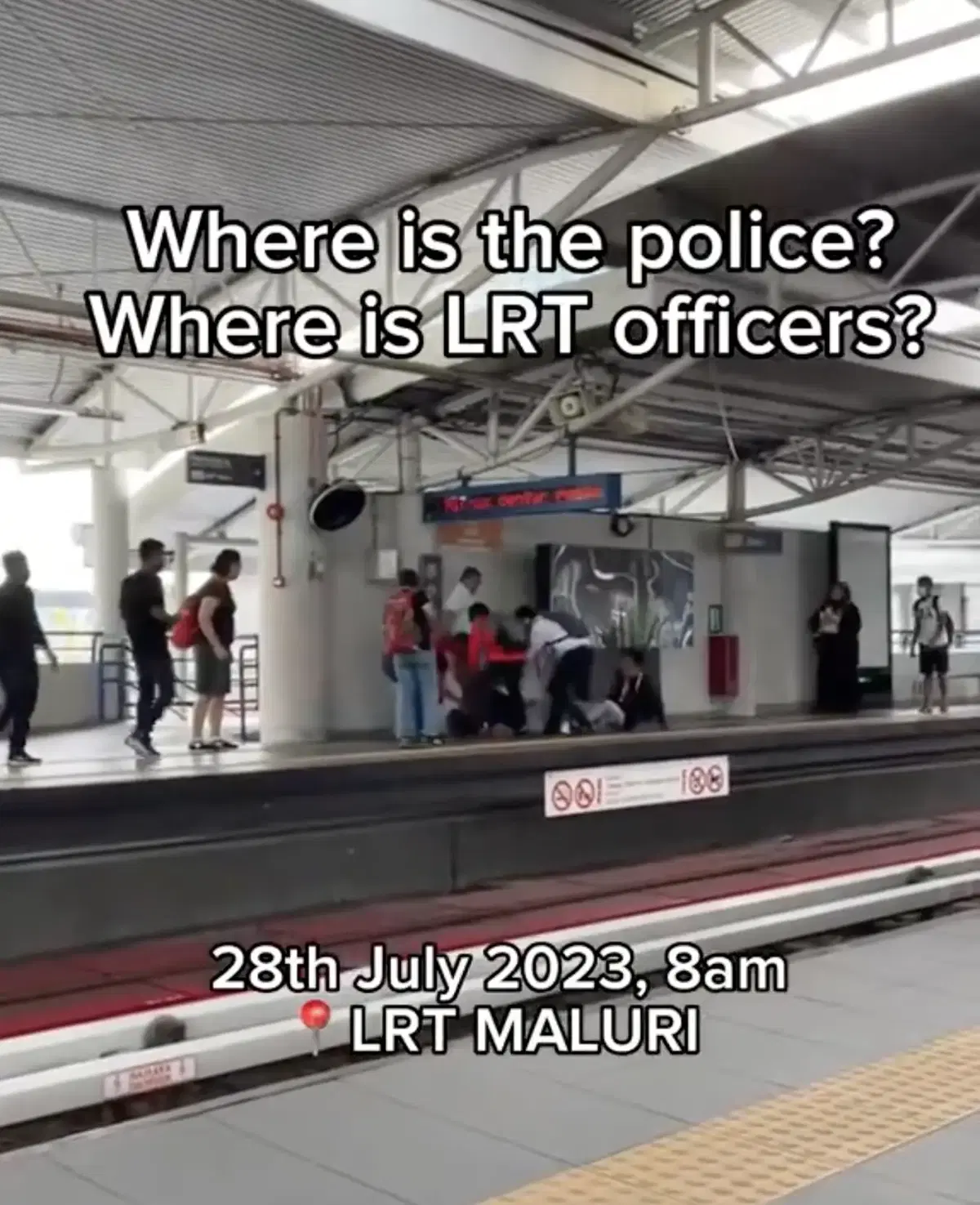 Meanwhile, the clip also shows the man standing on the train track and hitting the train with his show, disregarding his own safety.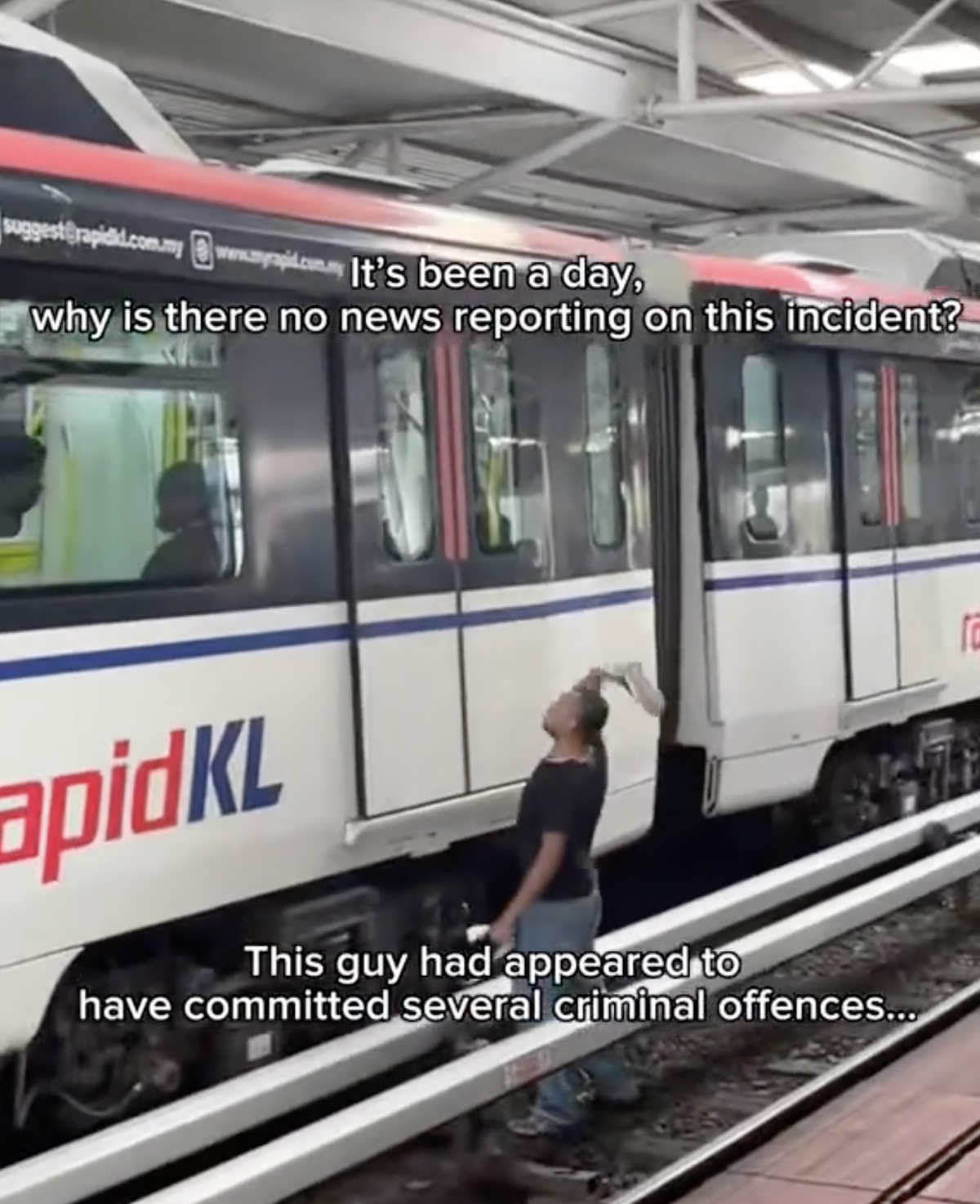 RapidKL has also yet to reply WeirdKaya at publishing time.
Police Report Lodged
According to Harian Metro, Cheras District Police Chief, Assistant Commissioner Zam Halim Jamaluddin, stated that they received a report regarding the incident at 8:49 am yesterday.
"A 27-year-old woman filed a police report at the Cheras Police Station, and the police are currently making efforts to track down the involved suspect.
"The police have opened an investigation under Section 354 of the Penal Code. The public is advised not to engage in any speculation, assumptions, or opinions that could cause confusion, distress, or public unrest," he said in a statement today.
He also mentioned that members of the public who have any information related to the incident can report it to the Cheras Police Hotline at 03-9284 5050/5051, the Kuala Lumpur Police Hotline at 03-2115 9999, or any nearby police station.
Read more:
---

---