In a heartwarming video that recently took the internet by storm, a local influencer named Elecher Lee showcased the incredible bond she shares with her domestic helper, Sumi.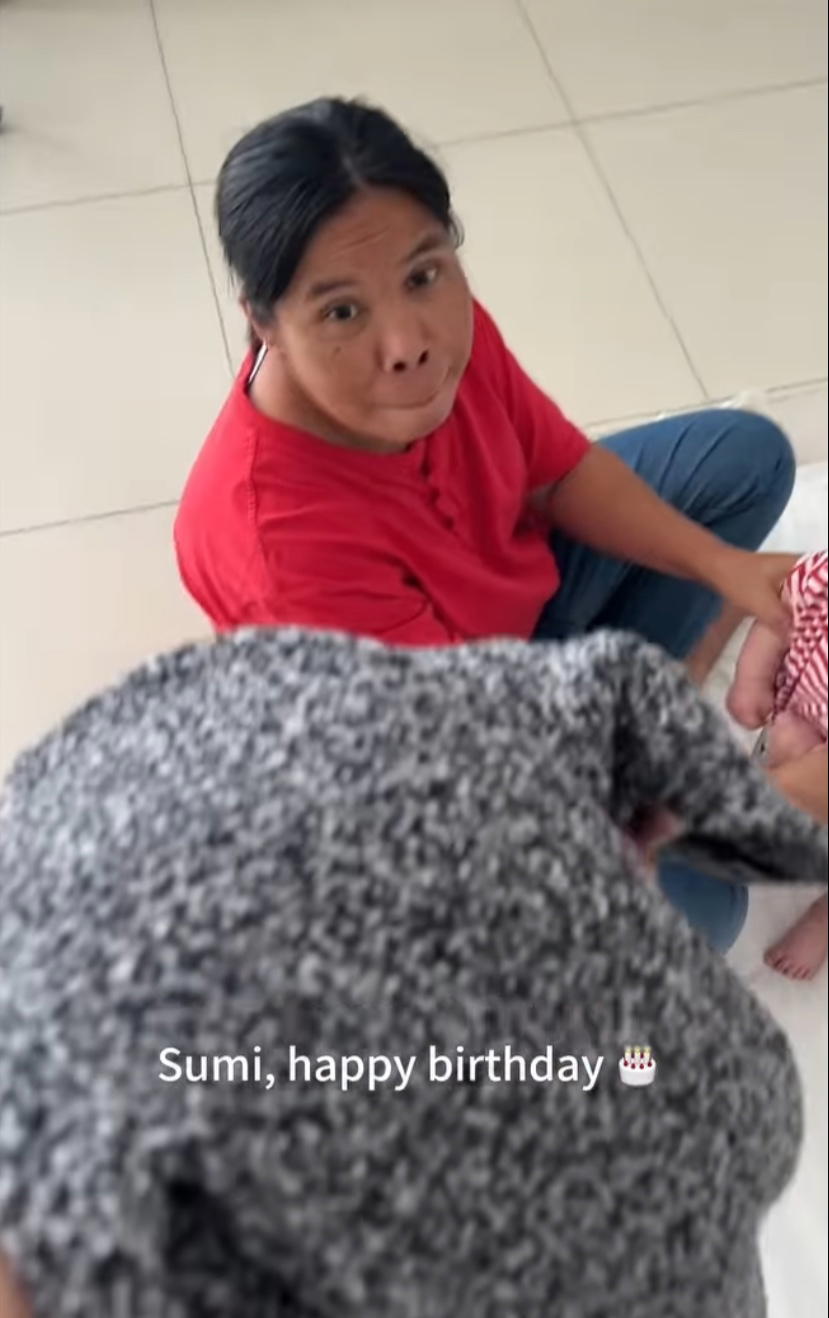 On the occasion of Sumi's birthday, Lee planned a day full of surprises. Beginning with the gift of a dress, Lee's genuine kindness shone as Sumi, visibly moved, remarked that she had never worn a dress before.
The surprises didn't stop there. Lee treated Sumi to a manicure, during which the overwhelmed helper couldn't help but shed tears of joy.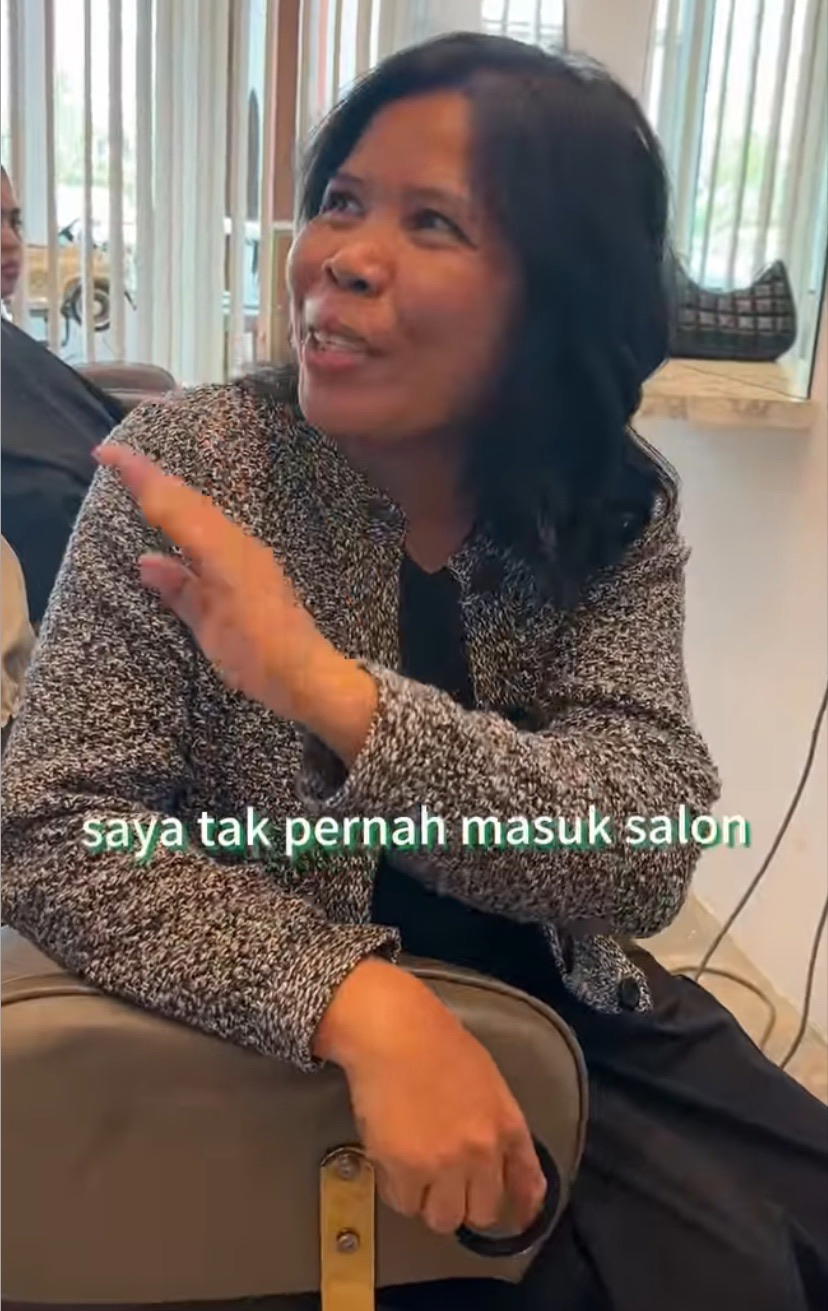 But that was just the beginning. Lee took Su Mi for a hair treatment – an experience the 38-year-old remarked she had never had before. Post-treatment, Su Mi gleefully showed off her rejuvenated hair to the camera.
The day continued with Su Mi receiving professional makeup, hand and foot care, and even eyelash extensions. Every step of the way, Su Mi's face lit up with astonishment and delight.
As a climax to the memorable day, Lee treated Su Mi to a relaxing massage, followed by a birthday celebration at a restaurant.
During the birthday song, an emotional Su Mi lovingly embraced Lee's children.
Lee, in her post, revealed that during the previous year, Su Mi had mentioned she had never blown out birthday candles before. Touched by this revelation, Lee was determined to make this birthday unforgettable for Su Mi.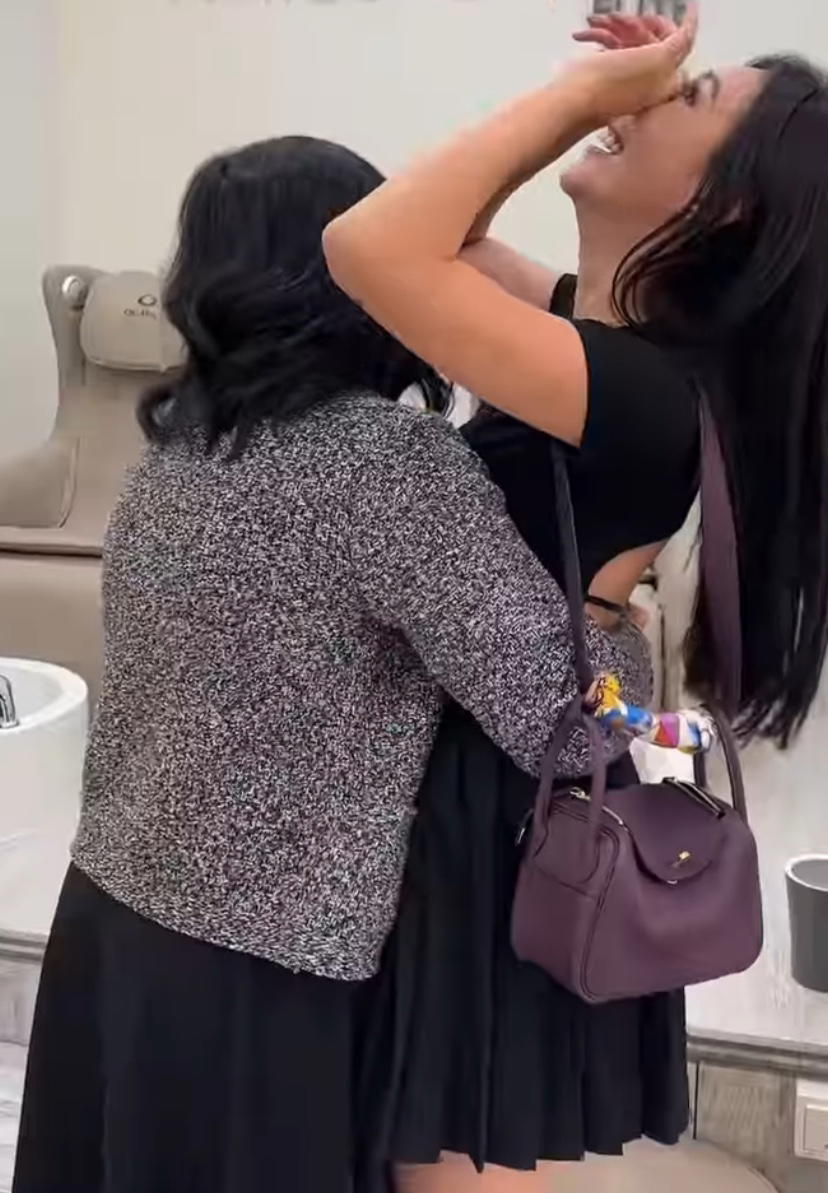 Lee expressed that Sumi's contributions went well beyond her duties.
Sumi had shown unparalleled dedication, whether it was using her own money to buy toys for Lee's son, learning new recipes on YouTube to offer variety in meals, or even preparing nutritious meals when she learned Lee was on a diet.
Sumi's attentiveness extended to making soup daily for Lee when she found out about her insufficient breast milk, delivering food to Lee when she was busy with meetings, and even offering to take care of the younger child to allow Lee and her husband some rest.
Su Mi's care wasn't limited to just the family; she took excellent care of the house pets too.
"We are truly fortunate to have met her," Lee penned down, expressing gratitude for Su Mi's unwavering support and affectionately naming her their "100% Kakak."
Within just two days of the video's upload, it garnered over 2 million views. Beyond Lee's influencer status, viewers were deeply moved by the touching relationship between Lee and Sumi.
---
---