In a startling incident that has raised concerns about personal safety, a woman recently took to social media to share her terrifying encounter with an exhibitionist on the Light Rail Transit (LRT).
Her brave act of speaking out serves as a powerful reminder for everyone, especially women, to remain vigilant while using public transportation.
The incident occurred on the evening of June 11, when the woman and her sister boarded the LRT.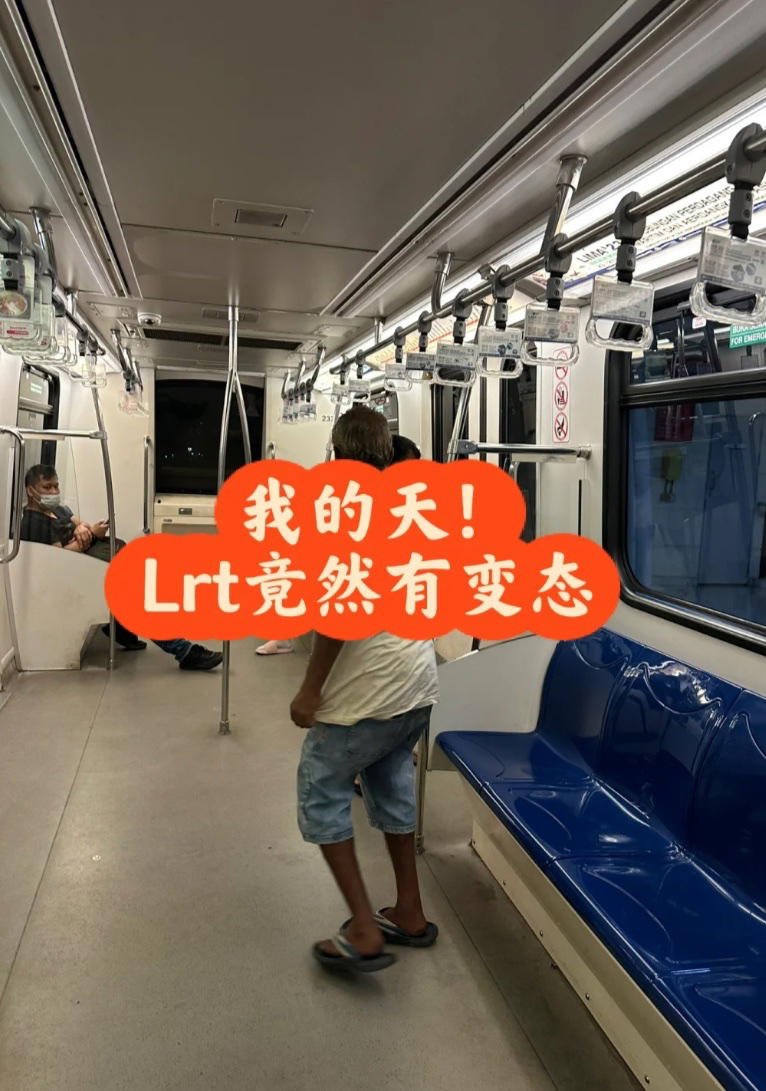 According to the post, the incident took place around 9 PM on the Kelana Jaya Line.
Little did they know that their journey would take a disturbing turn. In her original post, the victim wrote, "Girls, please be careful! There are perverts around!"
According to her account, the train carriage had numerous empty seats when a man entered and deliberately chose to sit near groups of female passengers.
Alarmed by his unsettling behavior, the sisters decided to move to another carriage at the next station, hoping to avoid any further interaction with the man.
Unfortunately, their efforts to escape his attention were in vain. To their shock, the same man reappeared in their new carriage and boldly took a seat directly across from them.
It was then that he proceeded to expose himself, leaving the women horrified and deeply disturbed.
Victim's brave stand against exhibitionist
However, instead of succumbing to fear, the victim's sister bravely confronted the exhibitionist, shouting, "What are you doing?"
Her loud voice drew the attention of other passengers, causing the offender to hastily retract himself and flee at Wawasan station.
Moved by her traumatic experience, the woman shared her story on social media as a warning to others.
She urged fellow commuters, especially women, to exercise caution and be mindful of their personal safety when using the LRT or any form of public transportation.
One concerned netizen asked the victim if they had reported the incident, to which the victim responded that they had immediately reported the incident to the counter staff upon disembarking at the station, hoping that appropriate action would be taken.

In response to the victim's post, many netizens praised her for her bravery in standing up to the exhibitionist and bringing attention to the issue of personal safety on public transportation.
They commended her for speaking out and sharing her story, emphasizing the importance of raising awareness about such incidents and taking collective action to ensure the safety and well-being of all commuters.

Instances like these serve as a reminder of the importance of remaining vigilant and looking out for one another. While public transportation provides a convenient mode of travel, it is essential to be aware of our surroundings and report any suspicious or inappropriate behavior to the authorities.
---
---