In an inspiring display of talent and determination, a young Malaysian, Kashika Selvam has secured her place in the Malaysia Book of Records.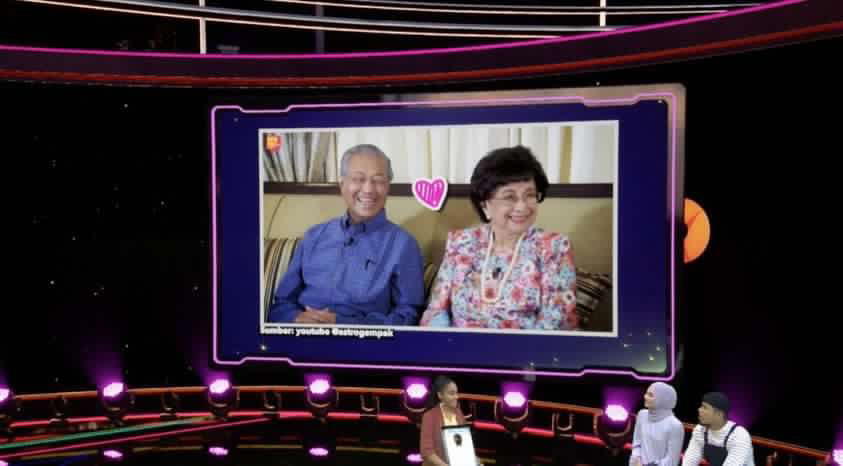 This young dynamo has been recognized as the youngest person to interview the Prime Minister of Malaysia, a prestigious achievement that was officially awarded during a live show named Meletop on May 9, 2023.
Interviewed the "Malaysia's Amazing Couple"
At the tender age of 10 years, 4 months, and 4 days, Kashika interviewed none other than Tun Mahathir Mohamad and his wife, Tun Siti Hasmah, for an Astro Gempak programme called 'Hello Tuns – Malaysia's Amazing Couple' in 2018.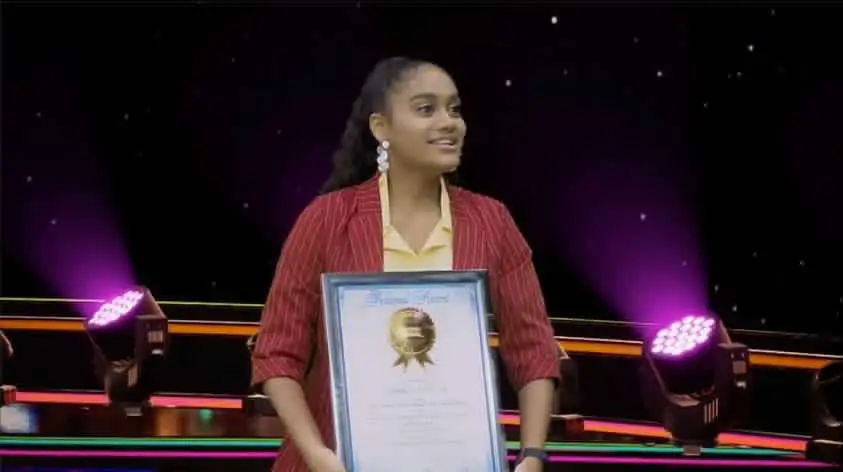 This significant achievement was recognized four years later, when Kashika received the certificate from the representative of the Malaysia Book of Records, Edwin Teoh, during the Meletop show.
Kashika's journey to this accolade was not a smooth one. She candidly admitted her initial confusion when she got the call for the potential interview with the Tuns.
"I didn't understand completely at first. It felt like just another interview," she shared. "When it was confirmed, I just carried on with my duty."
Her family, however, was stunned by the news. They couldn't believe that their young daughter was about to interview the Prime Minister of Malaysia. Despite the enormity of the task, Kashika handled the interview with grace and aplomb, and the friendly interaction with the Tun couple made the session an enjoyable one.
Reflecting on her experience, Kashika shared, "They were very friendly! I thoroughly enjoyed interviewing them."
This appreciation from the Prime Minister and his wife speaks volumes about Kashika's interviewing skills and her ability to connect with her interviewees.
This achievement is a hard-won one, but the young prodigy is not resting on her laurels. "This recognition is hard to get, and I will continue to strive for higher dreams after this," Kashika affirmed.
The exclusive interview, aptly titled 'Hello TUNs,' was showcased specially by Gempak to celebrate Tun M's 93rd birthday on July 10, 2018, and Tun Siti's 92nd birthday on July 12, 2018. The video was uploaded on July 10, 2018, and it garnered millions of views on Astro Gempak's Facebook page.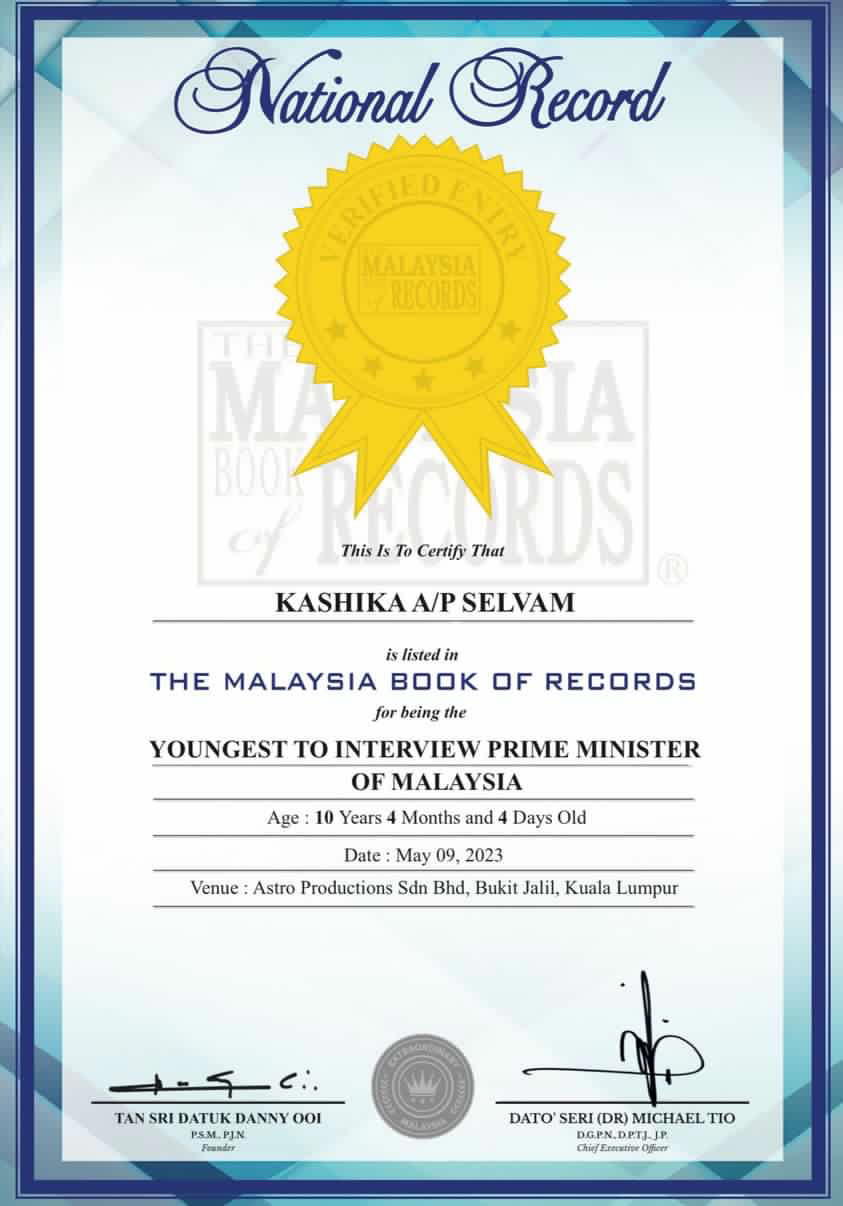 Kashika Selvam's accomplishment is a testament to her talent and determination. As the youngest interviewer of a sitting Prime Minister, she serves as a role model for young people everywhere, showing that age is no barrier to achieving great things.
You may watch the video here:
Her story encourages us all to dream big and work hard towards our goals, no matter how unreachable they may seem.