A cute video shared by the Fire & Rescue Department of Malaysia yesterday which showed a frightened dog stuck at a window ledge while a fireman tries his best to coax it has gone viral online.
Fireman tries to sweet-talk dog
In the clip, the black dog was found to have cornered itself to the corner of the window ledge and appeared to be throwing a tantrum.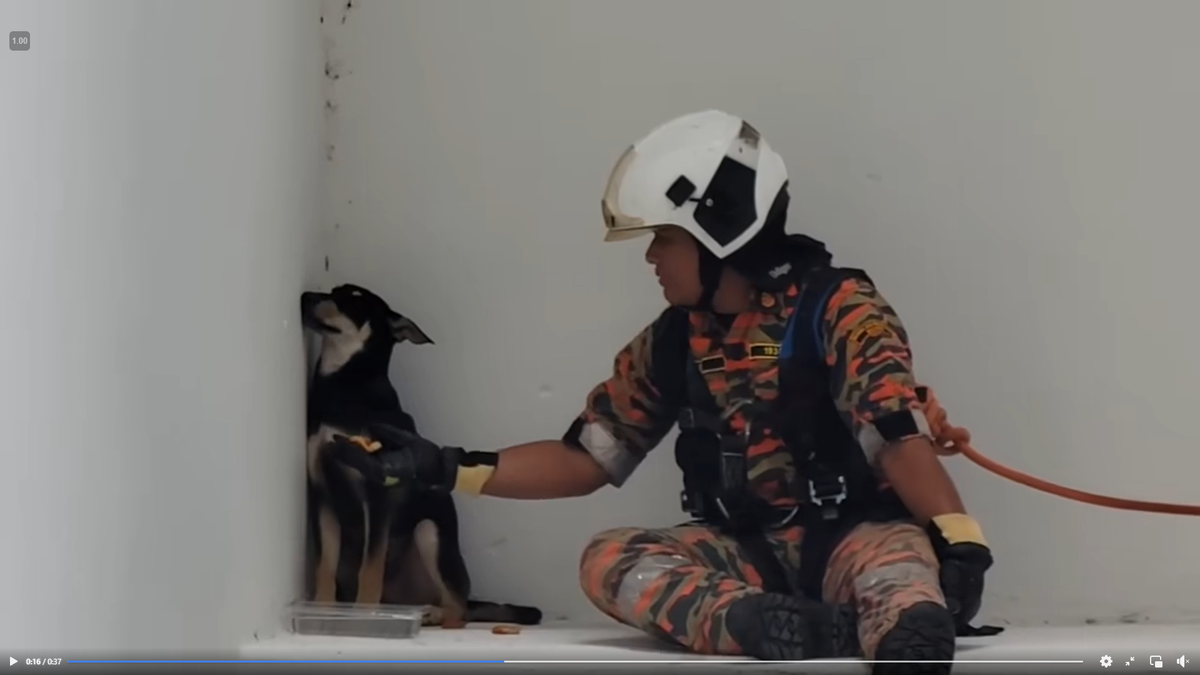 Although the fireman handed it some food, the dog kept turning its head away and refused to establish eye contact.
It is not easy to persuade him. The fireman also needs to give sweet-talk it," read the caption.
Watch the clip here:
Hard to "pujuk" like your girlfriend
The video has since garnered over 34K reactions and tons of comments from amused netizens.
One netizen joked that the fireman should have given the dog a bone instead of dog food.

Some also wondered what became of the dog and whether it was brought back into the house safely.

Others decided to poke fun at the situation and offered hilarious reasons for the dog's behaviour.
"Guess the dog just had a breakup and needed the fireman to coax it."

"This is a female dog, so it's hard to coax. Give it some roses."

Many also praised the fireman for his efforts in trying to save the dog although it was throwing a hissy fit.

---
---