One Malaysian mother shared a video of her husband buying bottled mineral water for their son's bath instead of using tap water while visiting their hometown.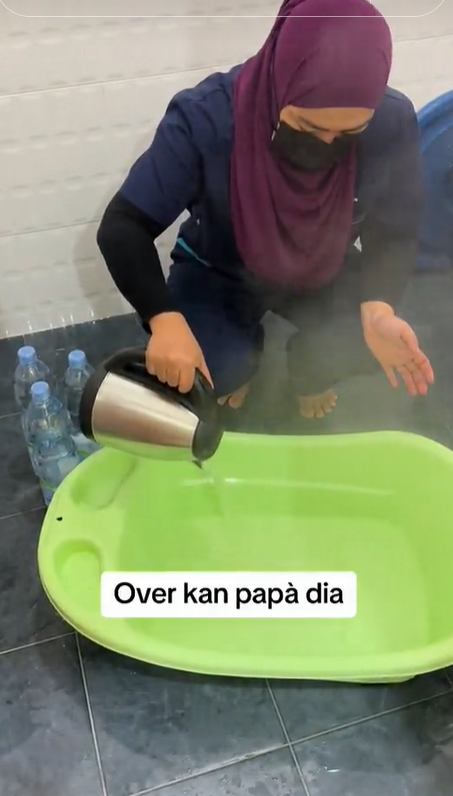 The 33-year-old, known as "Madammu," said on TikTok that when her husband returned to his hometown of Terengganu, he didn't want their son to bathe in tap water, so he bought several bottles of mineral water for the bath.
The mother gives credit for his husband for being such a caring father to their child.
She claimed that her husband is so caring with their child, adding that she used to bathe only with well water last time.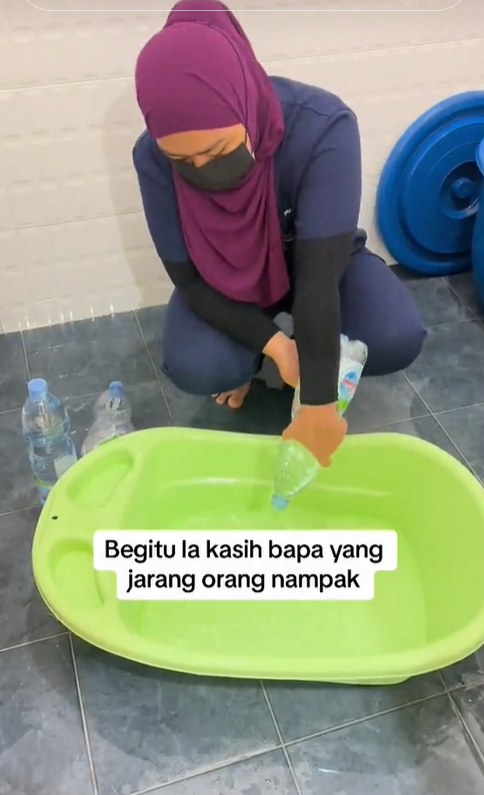 According to the video uploaded, her assistant is seen mixing three bottles of mineral water with hot water in a bathtub, preparing the bathwater.
"This is a form of paternal love that is rarely seen," she added.
The video has garnered 665,200 views and 1,160 comments.
One netizen commented jokingly that husband was merely following his wife's instructions. In response, the wife said this was indeed her husband's "masterpiece" because he had seen the color of the tap water in the reservoir.

Others thought it was not excessive and they might not want their child to catch any skin diseases.
She later responded by saying she only noticed that the tap water in the reservoir was yellowish in color when she first arrived in her hometown.

One netizen joked that she used to bath in Evian water.

Watch the clip here.
What do you guys think about her action?
Read more:
---
---