In the chilling early hours of a Saturday, a devastating accident on the North-South Expressway claimed the life of an express bus driver and inflicted injuries on eight other passengers at Kilometer 154 on the northbound side.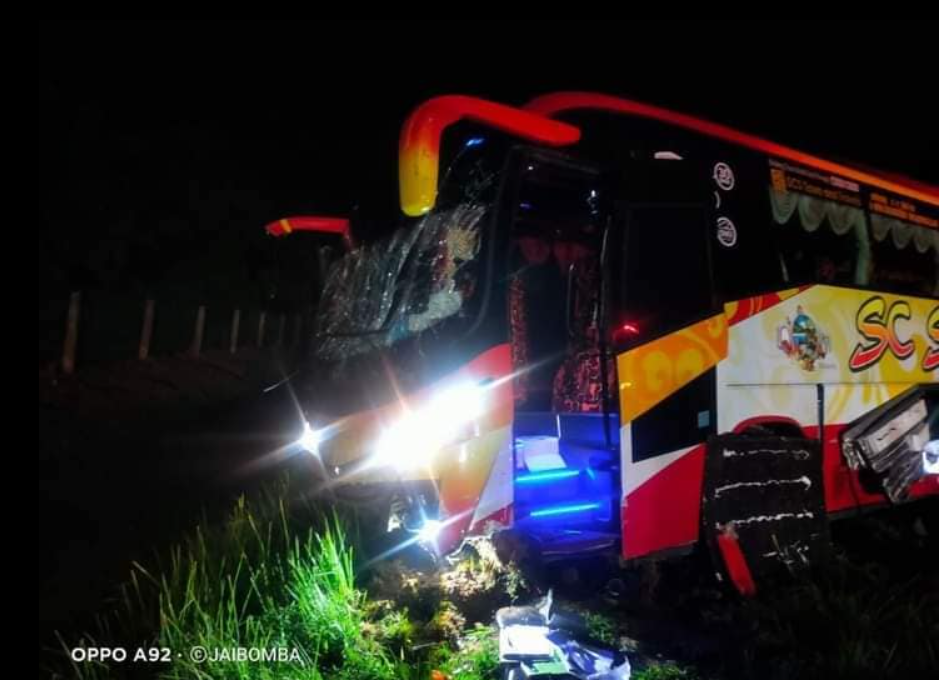 Jahairi Syukor, the Senior Fire Officer II and Operations Commander from the Bukit Gambir Fire and Rescue Station (FRS), was the first on the scene to report the crash. '
He described how his team received the distress call at 1:09 am via the MERS999 emergency line.
Upon receiving the alarming call, Jahairi and his team swung into action immediately, sending two Fire Rescue Tenders from the Bukit Gambir FRS, reinforced by the Tangkak FRS, and a total of 16 firefighters to the accident scene.
Arriving at the Grisly Accident Scene
Jahairi's crew, upon reaching the site, was met with a grisly sight of a catastrophic accident involving an express bus carrying 22 passengers and a Mazda car.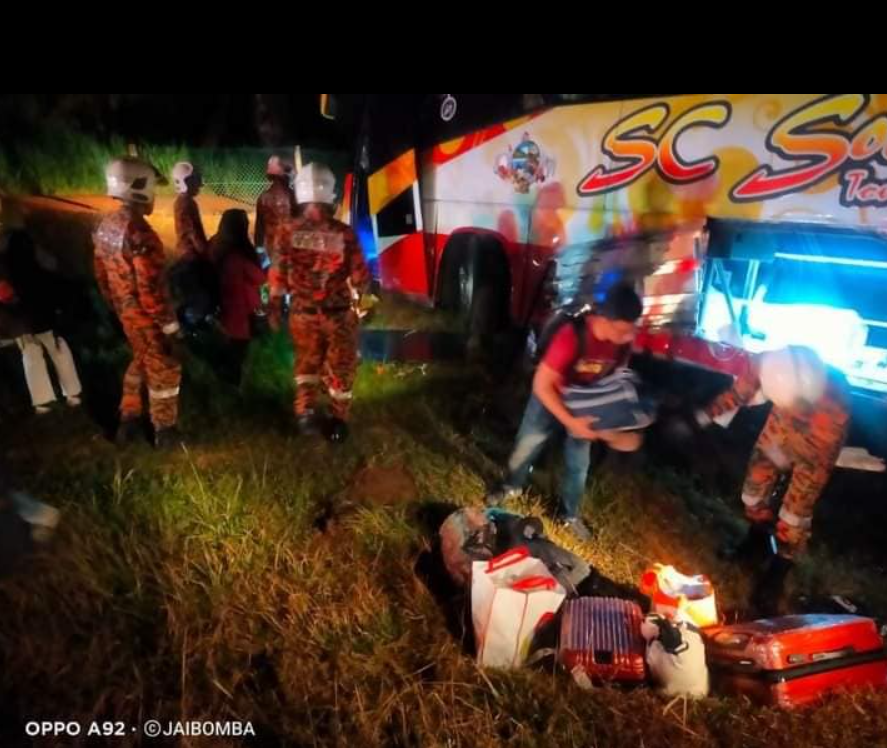 Jahairi stated that "The bus driver, an adult male, was thrown from the vehicle and was declared deceased at the scene. Meanwhile, eight passengers suffered minor injuries and were transported to nearby hospitals using our EMRS vehicles from Bukit Gambir and Tangkak FRS."
He also confirmed the safety of the Mazda car driver, stating, "the driver of the Mazda car, another adult male, was found safe and sound."
In his concluding remarks, Jahairi stated, "We then handed over the deceased to the police for further action. The operation concluded around 2:21 am."
Read more: