Malaysia's Ministry of Health (MOH) announced in their safety reminder to voters in the upcoming General Election that Covid-positive patients are allowed to vote with certain precautions.
Covid-positive Patients Can Vote
"All eligible voters are allowed to vote on 19th November 2022," the post wrote.
The attached infographics state four pieces of advice to all voters:
All voters are encouraged to wear a face mask. It is compulsory for Covid-positive patients.
Covid-positive patients can only travel to and from their polling station by private transport. They are not allowed to take public transport or e-hailing vehicles.
All voters are advised to sanitise their hands with sanitisers provided or bring their own.
Covid-positive patients must keep a safe social distance, and other voters are encouraged to do the same.
However, the actual distance to keep was not stated.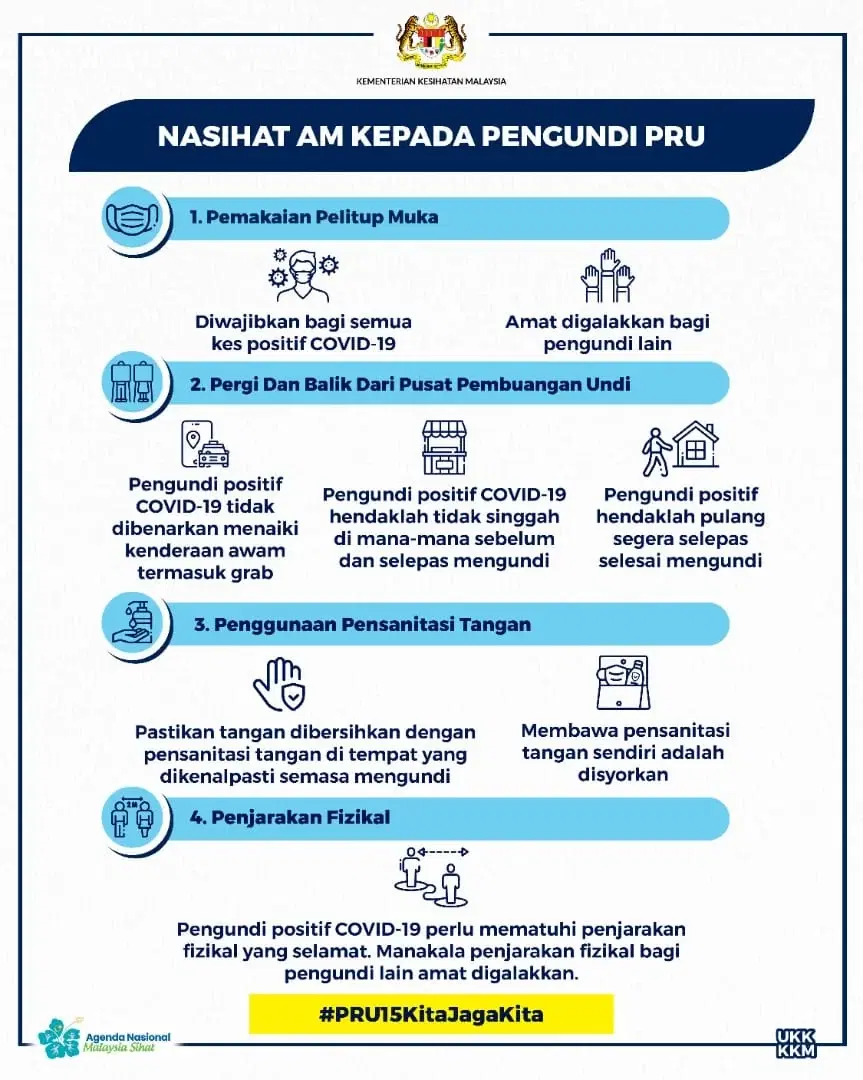 The post added that health officers would be assigned to all polling stations to assist and speed up the process for Covid-positive patients.
They also urged the patients to follow the instructions from the health officers strictly.
Netizens Doubt The Decision
Netizens reacted to the post with doubts and anger.
Some suggested giving Covid-positive patients a separate fast lane, as it might be hard to control their behaviours if everyone queues in the same line.



One of them was questioning why is the remote voting system not up yet or at least expanding the post-voting system to the domestic level. This would help those away from their hometown to vote more conveniently too.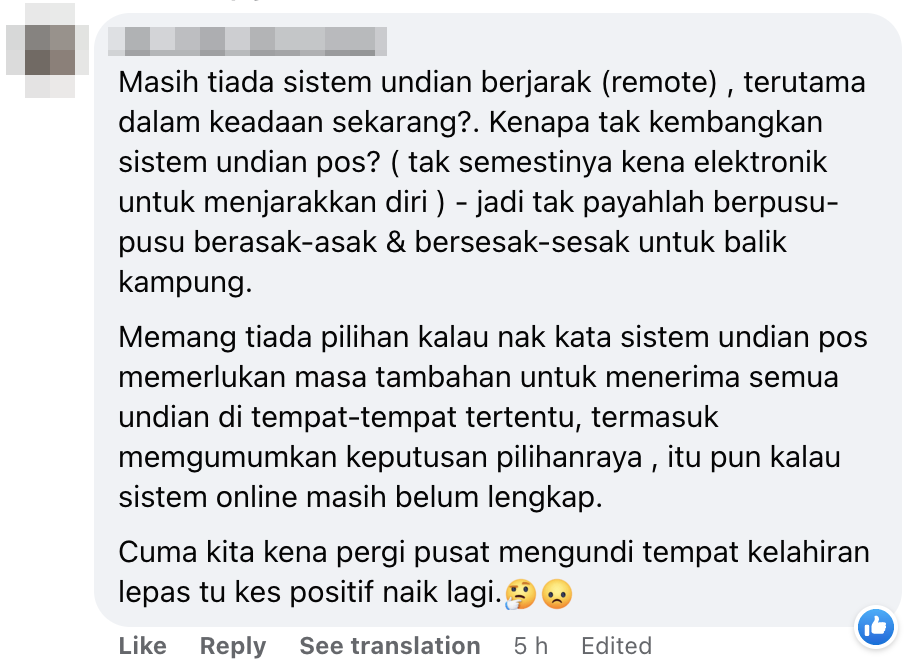 One called MOH out for leaving the responsibility of ensuring Covid-positive patients follow the rules to the patients themselves.
"The arrangements of rules 2 and 4 should be the responsibility of the Election Commission (SPR). Did SPR approach MOH to get advice? Did MOH suggest anything to them? They shouldn't be dumping the responsibility on the people."

What's your thought on this? Comment below and let us know.
Read also:
---

Cover image via WeirdKaya & Malay Mail