Miss International Malaysia finalist Abby Lee recently stirred an uproar on social media after a netizen leaked several screenshots of her making unsavory remarks about Malaysia throughout the competition.
Read our coverage here:
Unsurprisingly, her actions outraged netizens who flooded her Instagram account with comments criticising her for bringing shame to the country and the organisers.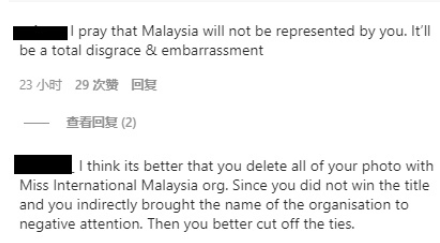 ---

---
'I am sorry'
Shortly after the controversy blew up, Abby released a statement in an Instagram story addressing the incident.
In the statement, she started off by saying that she and Miss International Malaysia (MIM) were harmed by "false news" that have gone viral online.
She then went on to apologise for the remarks she had made about the photographer, claiming that she was "emotional" and "may have hurt others with absolutely no malice".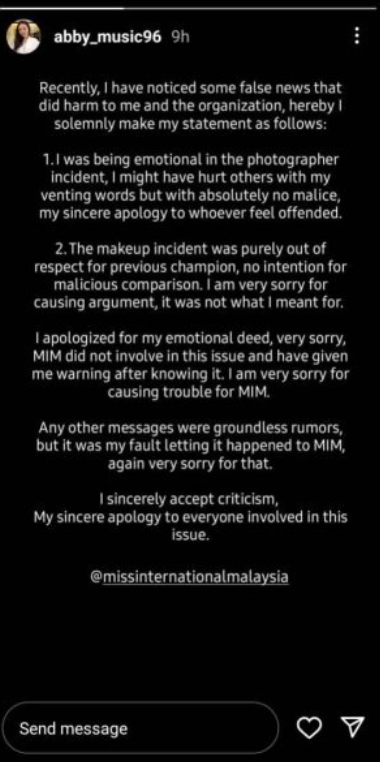 I apologise for my emotional deed, very sorry. MIM did not involve in this issue and have given me a warning.
However, she claimed that messages regarding the controversy were "groundless" but did not reveal any details.
As for the competition, MIM crowned Giselle Tay as the champion yesterday (Mar 15) and she will now represent Malaysia on the international stage.
Let's hope Abby learns her lesson this time and avoid making such remarks in the future!
---
---
Cover image via Instagram.
Editor: Sarah Yeoh