Nine long years after the fateful vanishing of MH370, no one has any idea what became of the aircraft and the passengers onboard.
To commemorate this tragedy, Netflix recently announced that a documentary titled "MH370: The Plane That Disappeared" will debut on March 8, the same day the plane went missing.
In 2014, Malaysian Airlines Flight 370 — and the 239 souls on board — vanished. Nine years later, we still don't know what happened or who is responsible…

MH370: The Plane That Disappeared premieres March 8 pic.twitter.com/1YfJmQ9ss2

— Netflix (@netflix) February 15, 2023
Mixed reactions towards trailer
A trailer of the documentary, which consists of episodes three hours long each, was also unveiled along the program's announcement.
However, it drew a mix of reactions of netizens, with some expressing both unease and excitement.
Some wrote that they were looking forward to watching the documentary when it hits the screen.

On the other hand, some felt that Netflix was merely milking some cash off the pain of those who lost their loved ones to the tragedy.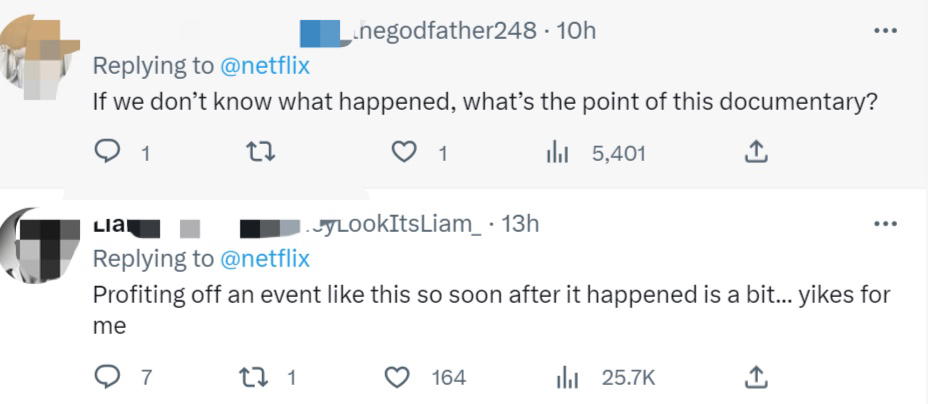 To summarise, MH370 departed from KLIA with 239 passengers onboard and was supposed to land at Beijing Capital International Airport at 6:30am Beijing time.
However, an hour after takeoff, the plane vanished and lost contact with the Subang Air Traffic Control Center in Malaysia and was last seen over the South China Sea.
Despite an extensive search and rescue mission by multiple countries, the plane and its passengers have yet to be located.
Watch the trailer here:
---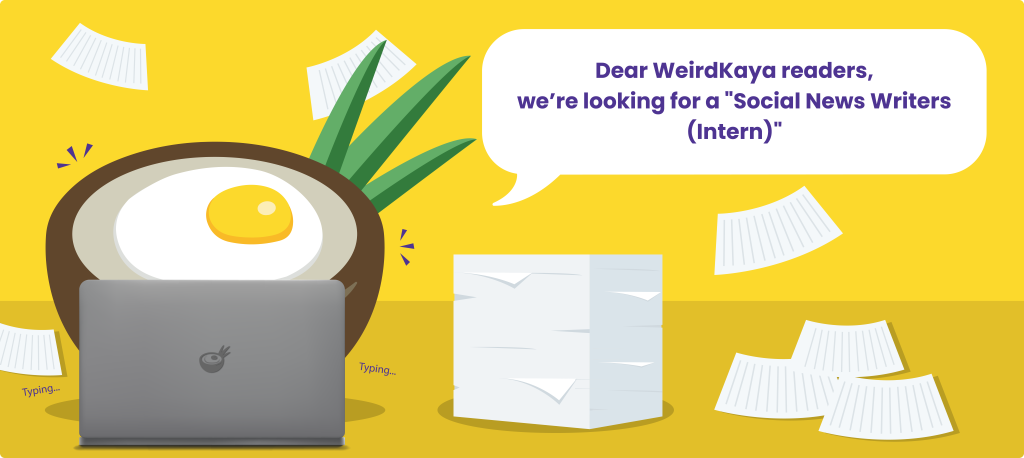 ---