More than 10 million Malaysians, particularly those living on the east coast, may see their lives disrupted by monsoon floods that is predicted to last from November until the beginning of next year.
MetMalaysia: More rain expected
According to the Malaysian Meteorological Department (MetMalaysia), heavy rainfall is expected to affect several states such as Kelantan (1.8mil), Terengganu (1.2mil), Pahang (1.6mil), and parts of Johor (4mil) and Sarawak (2.5mil).
It also warned that floods may inundate the west coast of the Peninsula, namely Kuala Lumpur (1.9mil), Selangor (7mil), and Kedah (2.2mil).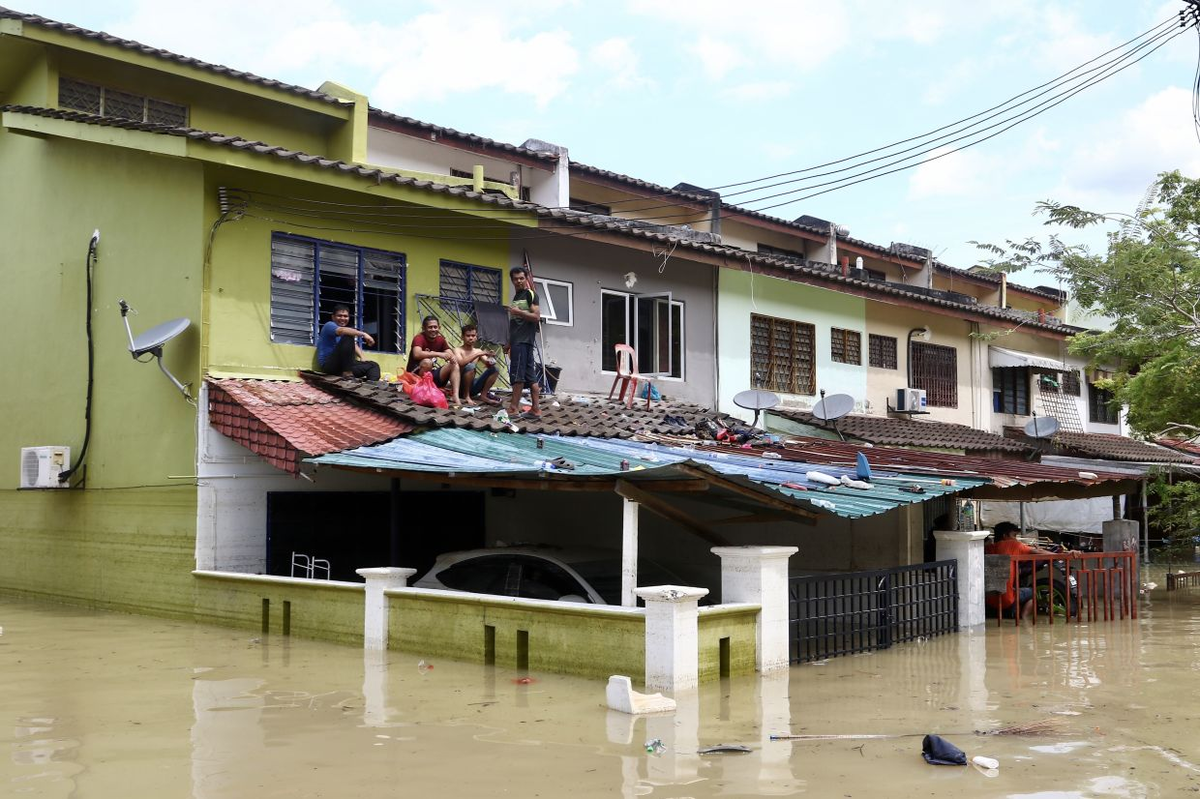 Consequence of global warming
Speaking to Utusan Malaysia, National Disaster Management Association Malaysia (Nadim) president Roslan Ab. Ghani said MetMalaysia's prediction was made due to the effects of global warming.
He added the weather in Malaysia had become more unpredictable and that natural disasters were occurring outside of the season.
"This is why certain areas that have never experienced floods are seeing it (happening) now."
Huge infrastructure loss
Data from the Department of Statistics showed that last year's monsoon floods caused more that 70,000 Malaysians from eight states to lose their homes and losses of around RM6.1bil.
These include damage to infrastructure and public assets (RM2bil), homes (RM1.6bil), vehicles (RM1bil), manufacturing (RM0.9bil), business premises (RM500mil), and agriculture (RM90.6mil).
'We need to be prepared'
Roslan said that in light of the impeding floods, Malaysians need to be better prepared for it.
Floods are no longer what it used to be in the past. We need to be prepared for the long-run.
"All parties need to be ready, especially those at the district level, in empowering their respective communities and ensuring that there are flood relief shelters nearby."
He added that Nadim is currently working alongside Universiti Teknologi Malaysia (UTM), Tenaga Nasional Berhad (TNB), Department of Mineral and Geoscience (JMG) and Yayasan Petronas in holding flood management training programs.
"These programs will help Malaysians gain experience in flood management and they, in turn, can teach others too," he said.
In June, a minister suggested turning Malaysia's annual floods into an opportunity for "volunteer tourism":
---
---