McDonald's Malaysia has launched its very own Menu Rahmah in an effort to help alleviate the public's burden amid soaring living costs.
The fast food chain is offering three menu options priced at RM5 each, which can be found at all outlets across the country.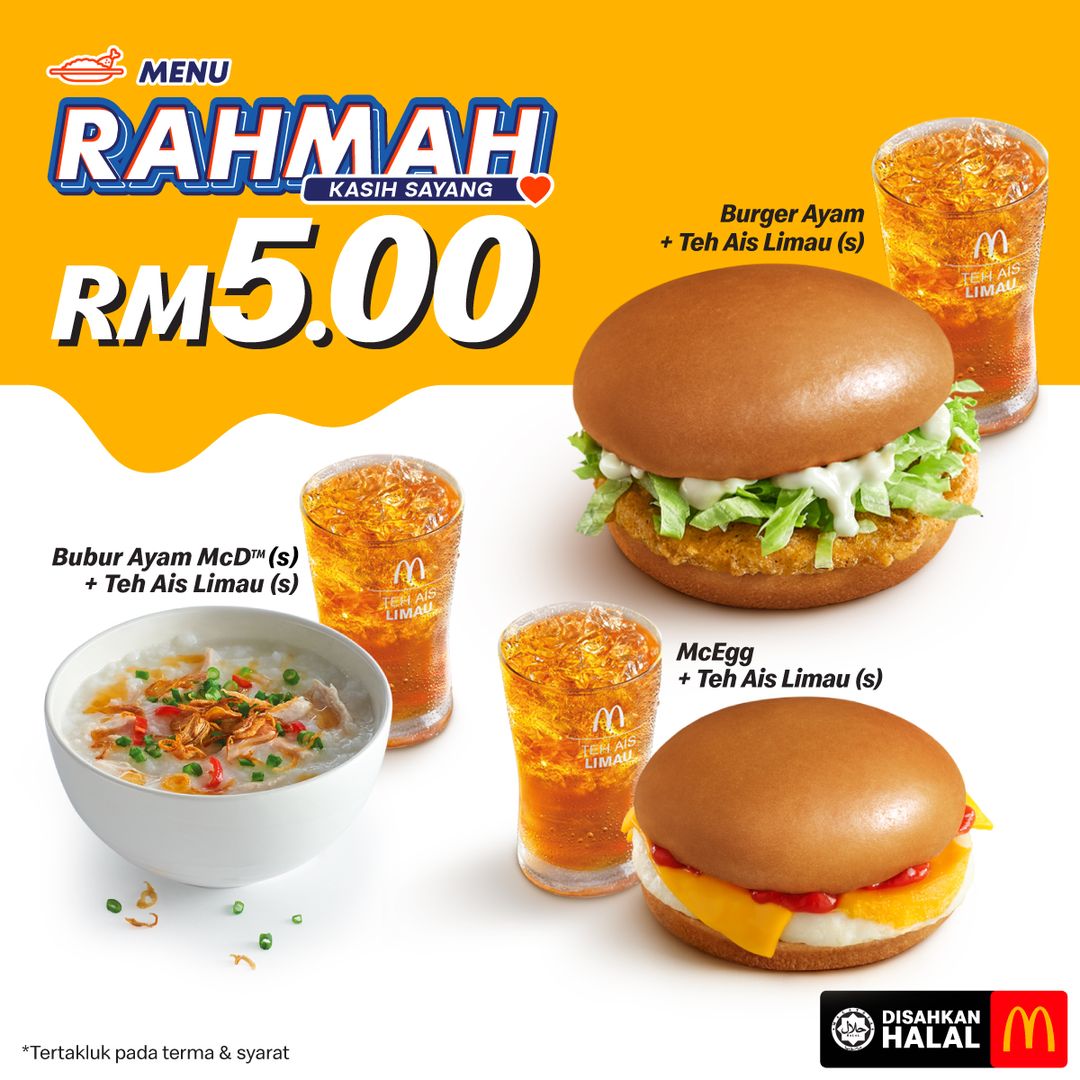 The options are a chicken burger and an iced lemon tea (small), chicken porridge (small) and iced lemon tea (small cup), and a McEgg with iced lemon tea (small).
Present at the menu's launch was Minister of Domestic Trade and Consumer Affairs, Datuk Seri Salahuddin Ayub, who expressed appreciation for the company's efforts.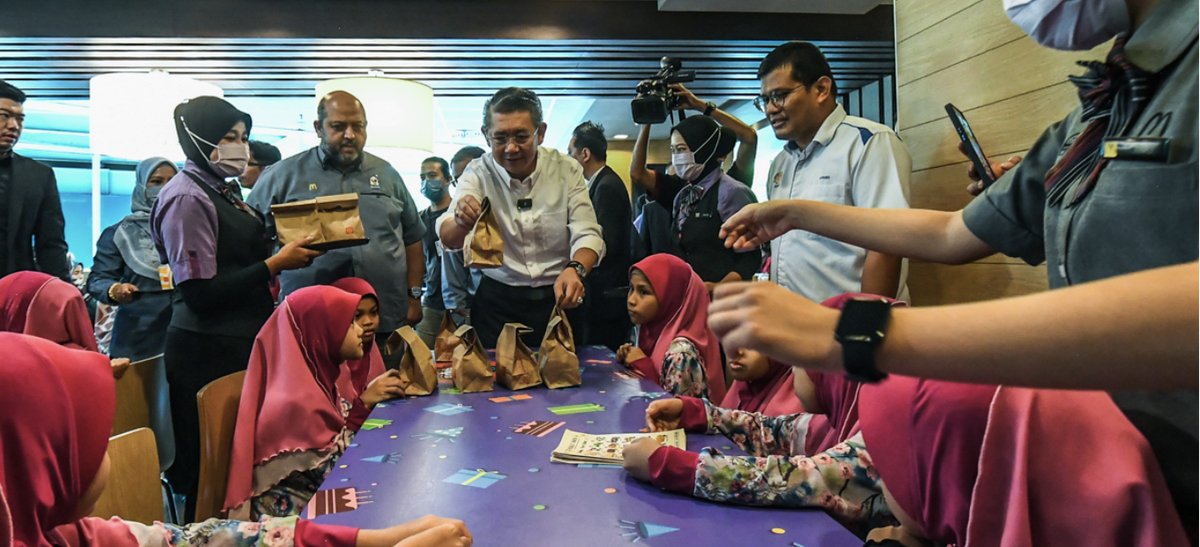 Vice President and Chief Marketing Officer Melati Abdul Hai said the initiative allows the company to provide meals to all people regardless of background.
As a brand close to the hearts of the people, we support this meaningful initiative," she said.
In addition to the launch event, McDonald's Malaysia also provided Menu Rahmah meals to orphans from the Pertubuhan Kebajikan Islam Peribadi Mulia in Kajang as an ongoing effort to contribute to the local community.
The Menu Rahmah is a government initiative that aims to help the B40 group and it has provided much-needed relief for those struggling to get by.
It has also been well received by multiple eateries across Malaysia, with up to 1,152 restaurants taking part in the initiative.
Read more:
---

Cover image via Harian Metro