PETALING JAYA – The Ramadan season has officially kicked off as Muslims across the country begin to flood mosques and streets to break fast.
In order to avoid overcrowding amid the pandemic, the Petaling Jaya City Council (MBPJ) has employed the use of technology to limit the number of people entering Ramadan bazaars.
For the first time ever, the Controlled Crowd System (CSS) will be used at two Ramadan bazaars located at Kelana Jaya and Kota Damansara respectively.
Sounding the alarm on overcrowding
In a video posted on Twitter, the CCS is equipped with infrared cameras which can detect the number of people visiting the bazaar. When the limit has been reached, a siren will be set off to deter anyone else from entering.
The bazaars are also equipped with a camera and screen display at the entrance that records every visitor's move.
MBPJ guna Crowd Controlled System (CCS) utk kawal kemasukan pengunjung di Bazar Ramadan KJ dan Kota Damansara.

Canggih! Kalau dh cukup limit pengunjung, sistem ni akan bunyi siren. So pengunjung dihentikan seketika dari masuk.

Good job @pjcitycouncil 👏🏻👏🏻 pic.twitter.com/ROohExYijX

— Fareez Azman (@FareezAzmann) April 3, 2022
Netizens were amazed by the avant-garde technology and commended MBPJ for launching the initiative.


Some also suggested that the CCS be installed at shopping malls and football stadiums.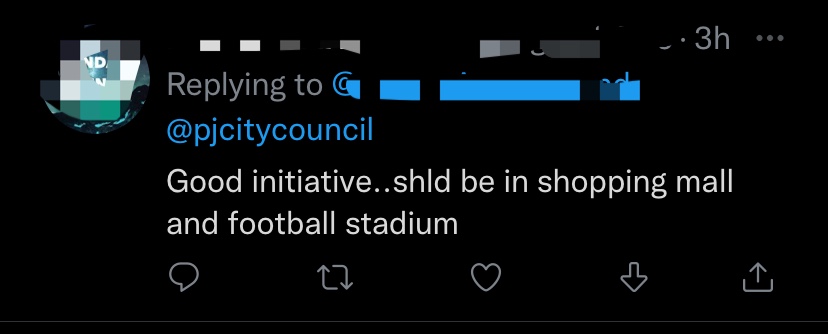 Cover images via Twitter and KL foodie