We get how difficult it is to remain alert and sharp on some days while at work, especially if we don't get enough sleep during the night and find ourselves dozing off.
Well, it seems that all the sleepyheads can now look forward to catching up on their sleep by having a job that actually pays you to nap in public!
According to Daily Star, a New York-based mattress company called Casper is looking for 'professional sleepers' to nap and share their experience on social media.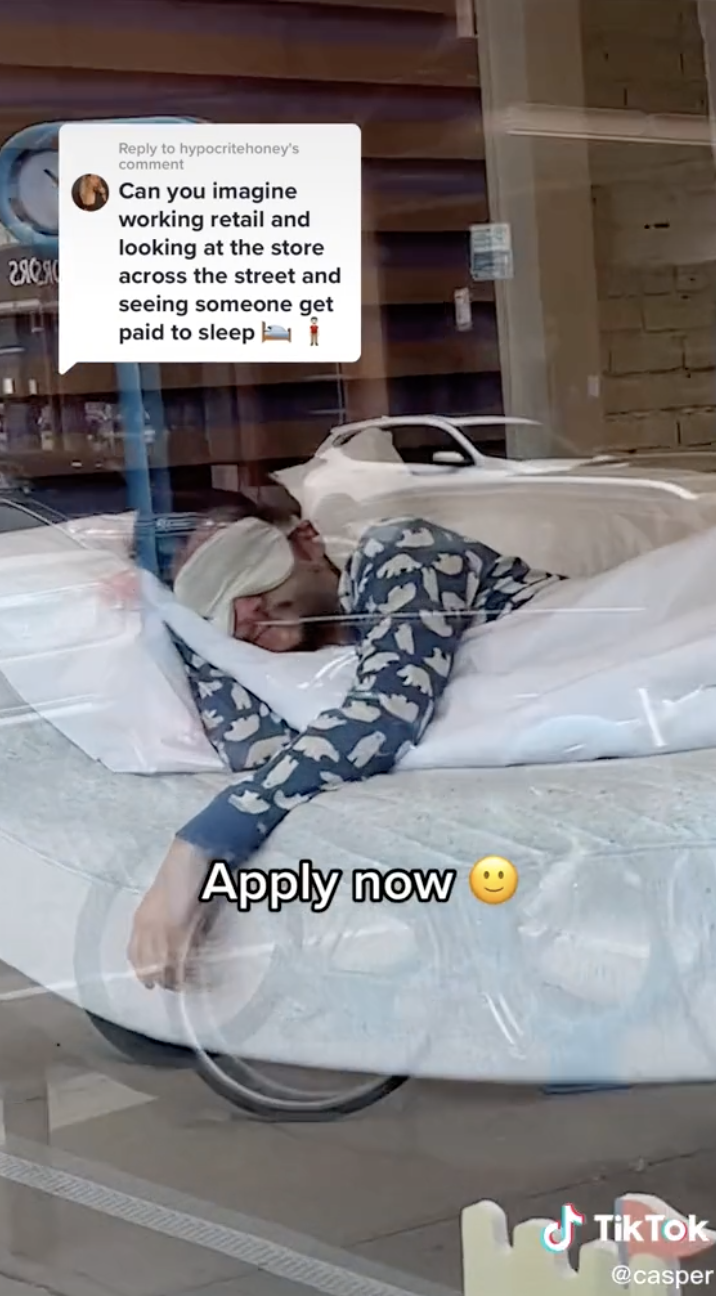 What are the criteria?
While applicants living in New York are preferred, it's not compulsory as those living outside of the Big Apple must make extra effort to convince Casper in making an overseas appointment with "Casper Sleepers" said to be required to be willing to sleep "in our stores, and in unexpected settings out in the world".
To apply for the job, applicants must meet certain criteria such as "exceptional sleeping ability," the "desire to sleep as much as possible" and an "ability to sleep through anything".
Pyjamas are also stated as the official dress code for the job as they want employees to be as confrontable as possible.
And if you're successful in your application, you will receive free Casper products while working part-time and getting compensation.
Candidates have to be over 18 years old and be willing to create content to upload on social media platforms.
Watch the full video here:
Read also:
Cover Image via TikTok / Casper
Editor: Sarah Yeoh