We all have heard stories of people trying unusual ways to open up a certain fruit but this one might actually take the cake.
Why? All because of a foreigner who actually tried to break open a coconut with his bare teeth, only to result in a trip to the dentist.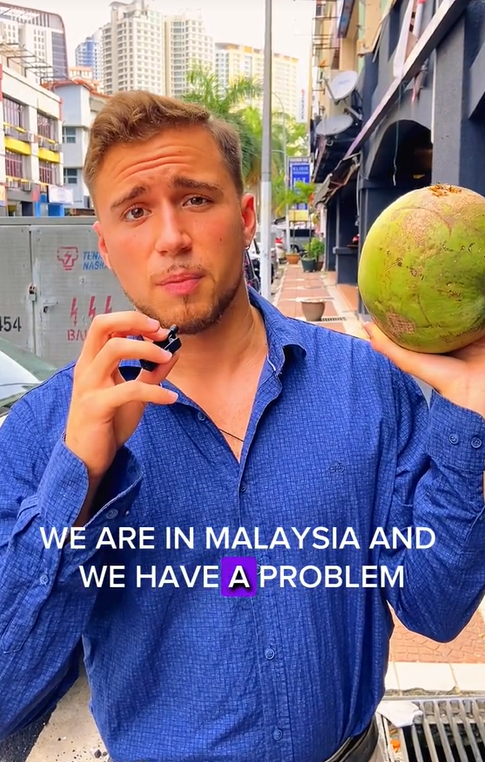 Mat salleh tries to open coconut with his teeth
In a 27-second TikTok clip uploaded by a foreigner named Alexey Brock four days ago, it began with him telling viewers that he was in Malaysia and that he "has a problem" while holding a coconut in his hand.
He then went to reveal that he actually tried to open the coconut with his teeth, which of course, is impossible. Several bite marks could also be seen on the husk as proof of Brock's attempts.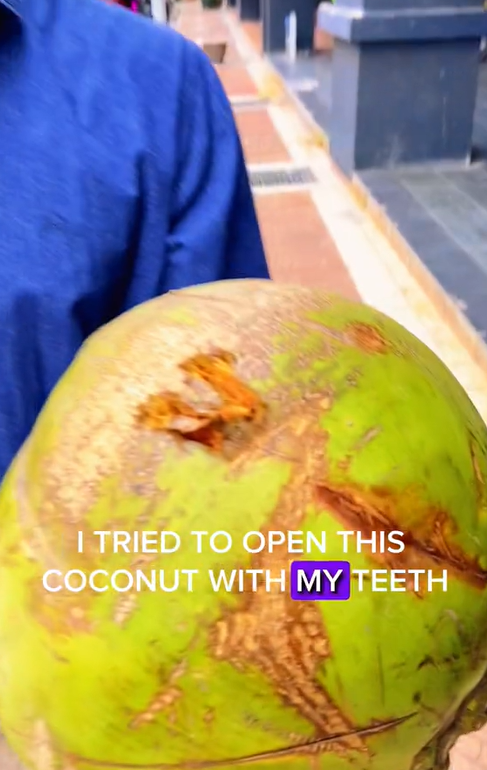 Needless to say, the stunt left a small chip in one of his teeth, where he had to go to a dentist clinic to get it fixed.
Pays a visit to the dentist
After explaining to a nurse what had happened, Brock was brought to see the dentist, who amusingly told him that he couldn't open a coconut with his teeth and worked on fixing the chipped tooth.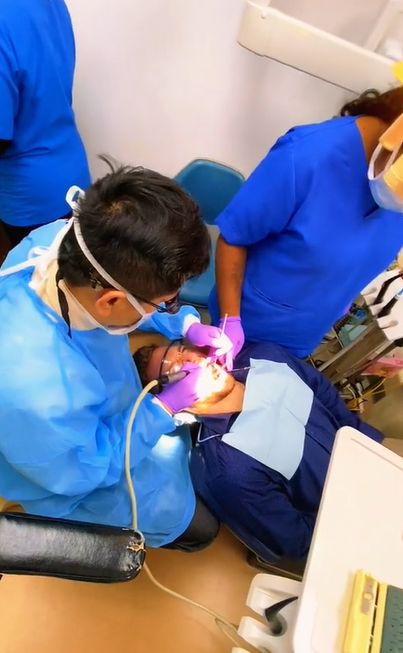 After the procedure was over, Brock thanked the dentist and nurses for their help before leaving the clinic.
Towards the end of the clip, he is seen with a coconut seller, who showed viewers the correct way of opening the fruit and quipped, "This is how you open a coconut. Please don't use your teeth!"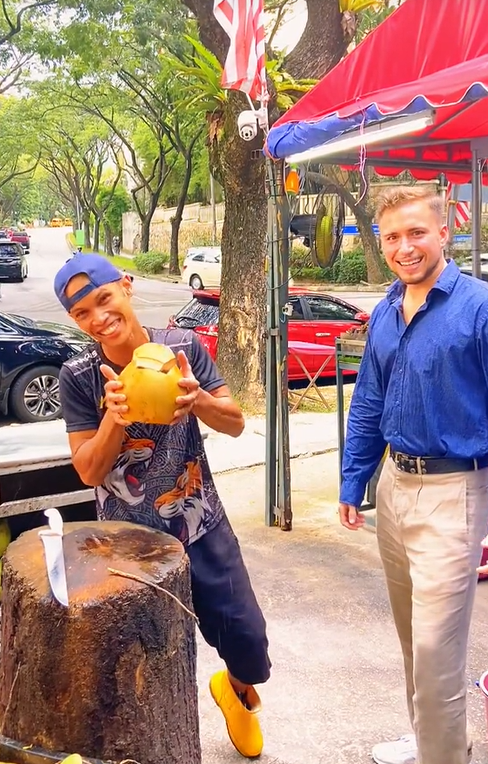 'Try durian next time'
Brock's antics has since garnered more than 436,000 views and left netizens stunned over his method in opening a coconut.


Another said that Brock had picked the wrong fruit to try the stunt out on and suggested using a durian instead.

Watch the clip here:
Whatever it is, please don't attempt to crack open coconuts with your teeth unless you're itching to see the dentist!
READ ALSO:
---
---