KULAI – A man got himself into a sticky situation after his hand was stuck inside the toilet bowl of a cafe located at Senai Utama for more than an hour.
My Metro reported that the incident occurred after the 20-year-old dropped his wallet into the toilet bowl and tried to fish it out using his bare hands.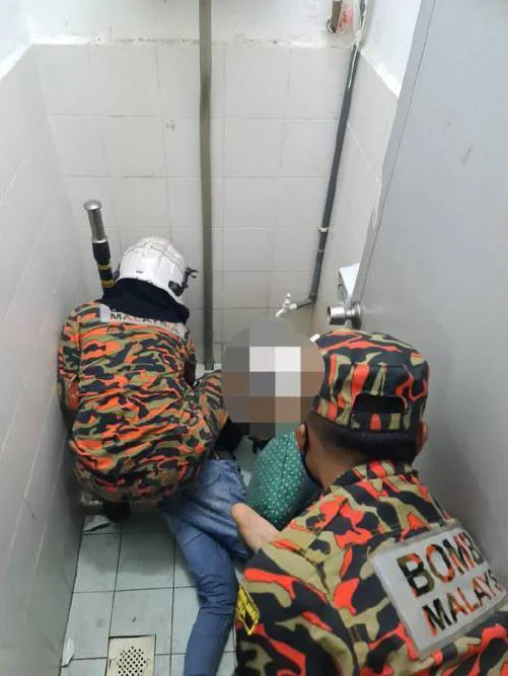 Bandar Baru Kulai Fire and Rescue station chief, Assistant Fire Superintendent Mohd Fauzi Awang said that the cafe owner had tried freeing the man's hand but to no avail.
He later contacted the Fire and Rescue Department at 4.46 pm for help, leaving the man sitting helplessly by the toilet bowl.
---

---
"Special equipment had to be used due to the toilet bowl's structure and the man's position," he said, adding the the entire operation took 40 minutes to be completed.
The man was later sent to the Temenggong Seri Maharaja Tun Ibrahim Hospital for further treatment.
Keep your wallets at a secure place so that you don't have to go sticking your hand into toilet bowls!
Read also: