KUALA LUMPUR – How far are you willing to go to ensure you receive the vaccine of your choice? Recently, a man wrote "I don't want AZ" after his full name on the vaccine registration form on his MySejahtera app to emphasise his reluctance in getting the AstraZeneca vaccine.
China Press reported that the incident was discovered by the Secretary-General of Kuala Lumpur And Selangor Chinese Assembly Hall (KLSACH) during the registration process.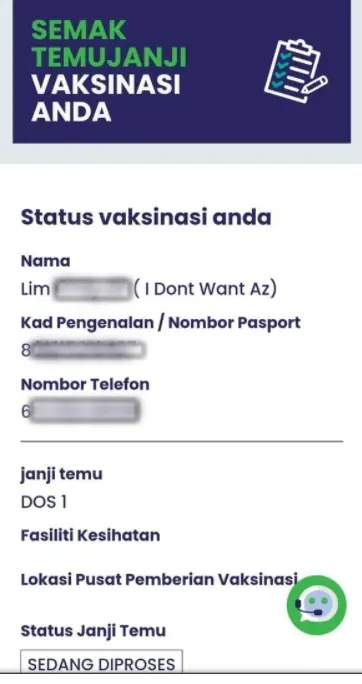 The Secretary-General said that while he would still submit the man's form, the latter will need to contact JKJAV to amend his name.
"You can't write such remarks (on your MySejahtera app) as you're required to use your full name as per your NRIC."
Moreover, he also advised the public to not follow the man's example as it would reflect on the e-certificate, which might cause trouble if they have plans to travel overseas.
---
---
Cover Images from China Press
Editor: Yu Ang Tan
Proofreader: Sarah Yeoh