A rider's dream of starting his own business using the money he got from selling his iPhone was dashed after he was given a handful of fake RM100 notes.
Given 17 fake RM100 notes
In a Facebook post by Asyraff Akra dated Sept 20, he wrote of how he was tricked by a female buyer who had bought an iPhone from him.
He also posted a photo of him holding a wad of cash, where the RM100 notes were fake while the RM50 notes were real.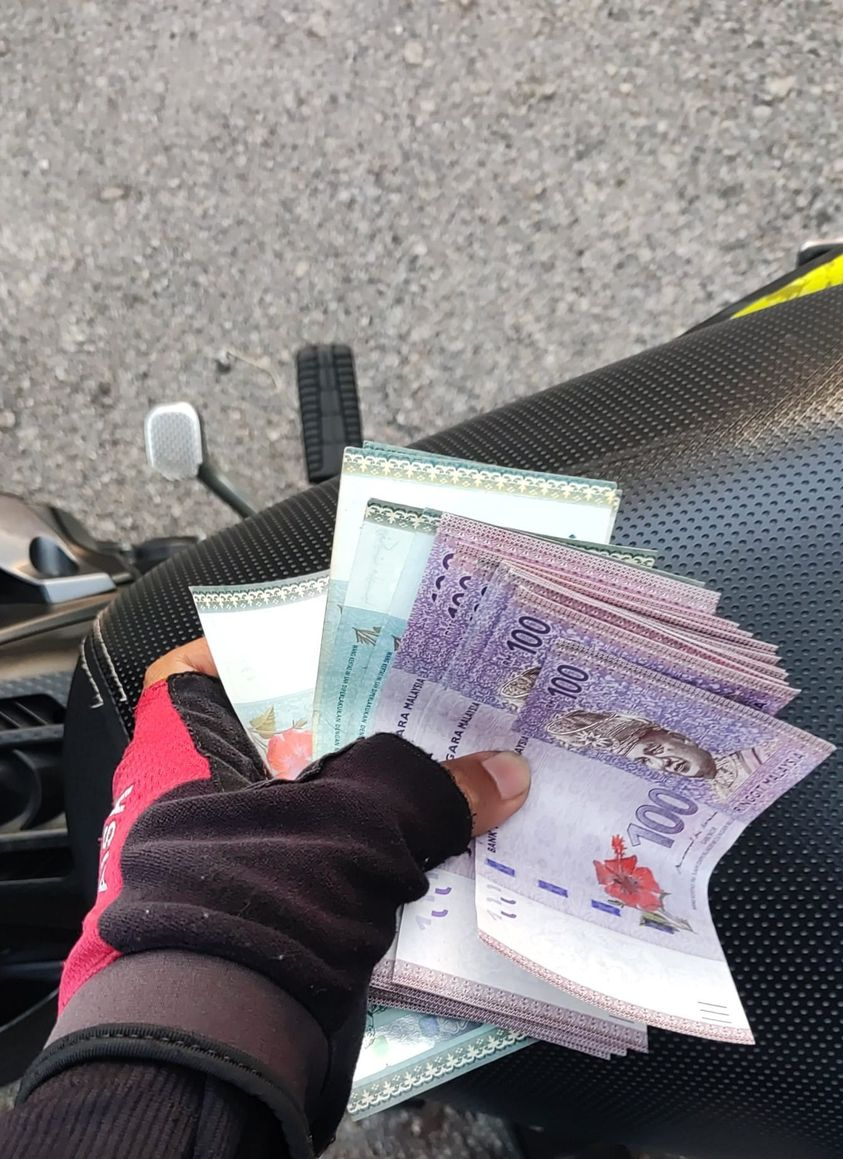 "I got tested by God…sold my mobile phone to get some money to start a business but got cheated. Can't believe they would want to cheat their own kind too," he wrote with disappointment.
He also said that he did not take a photo of the buyer as he had never encountered something like this before.
"My wife and I still remain positive (about the incident). There will be other forms of income coming soon, InshaAllah," he wrote, along with the alleged scammer's mobile number as a warning to others.
Asyraff also told WeirdKaya that he was given 17 RM100 notes near Bandar Teknologi Kajang and didn't realise it was fake until he tried depositing them at a cash deposit machine. 
Read his post here:
Made a police report
Many netizens have since expressed sympathy over Asyraff's unfortunate experience and said that even they themselves couldn't tell that the notes were fake.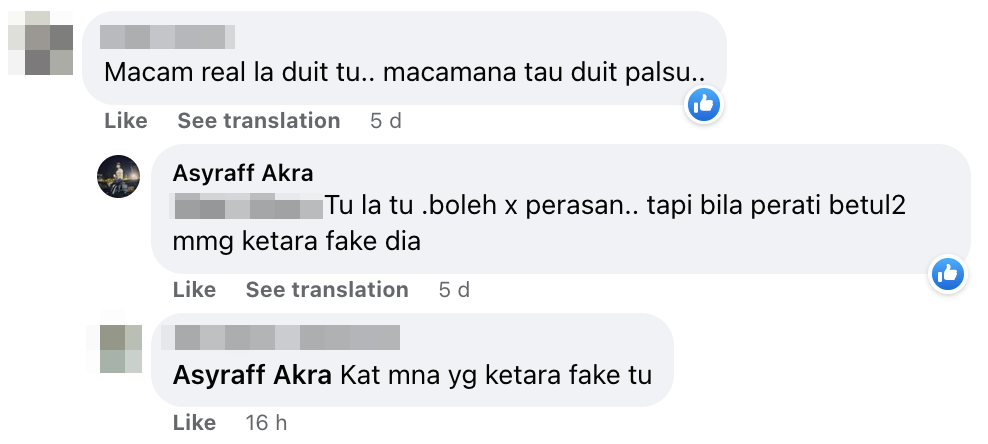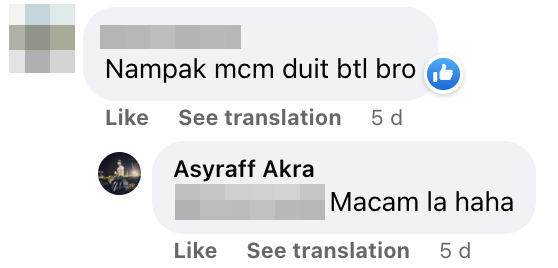 Some encouraged him to contact the buyer again, but he was blocked within 30 minutes after making the deal.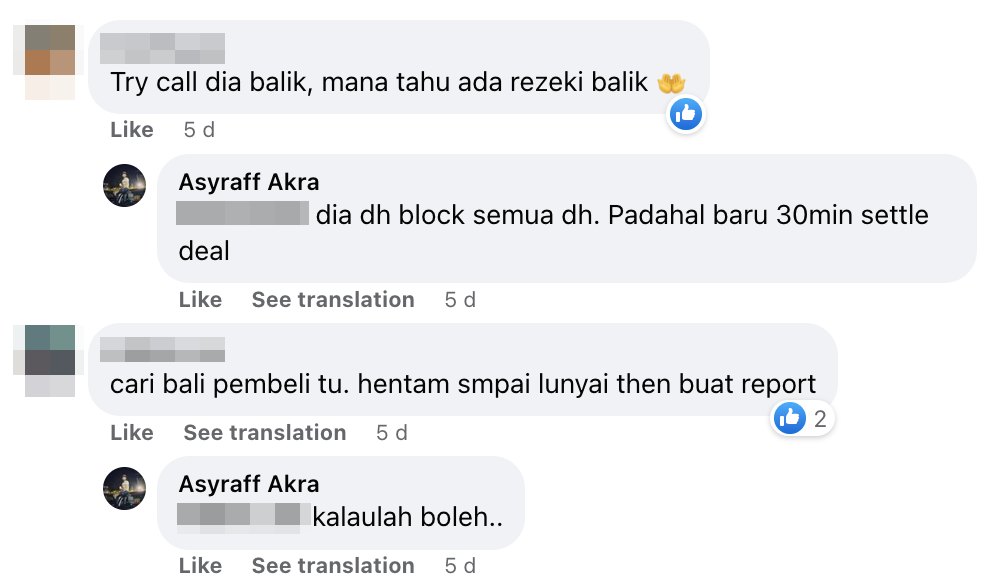 Others even tried messaging the scammer via WhatsApp asking her to return the money but it was found to have disappeared altogether from the platform.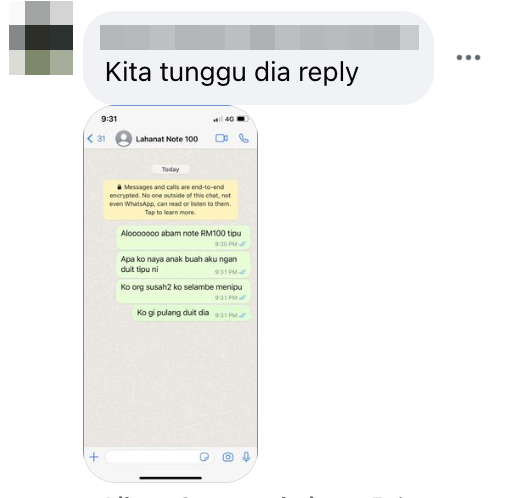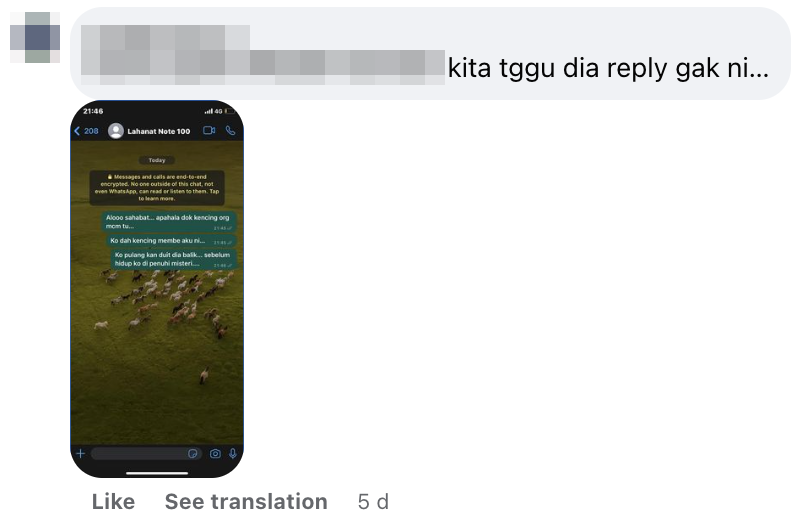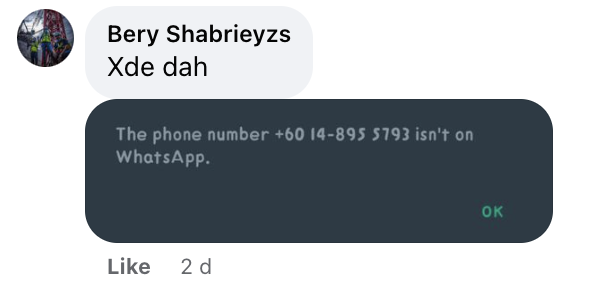 In the comment section, Ashraf said he had already lodged a police report over the matter as many netizens were advising him to do so.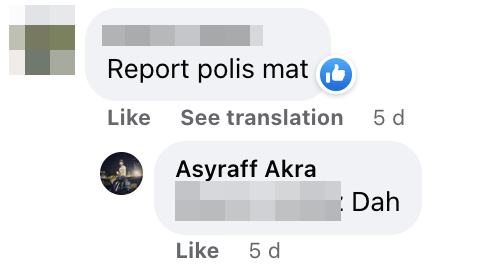 **Special thanks to Asyraff Akra for sharing his story with us.
Read also:
---

---
Cover image via Facebook/Asyraff Akra
---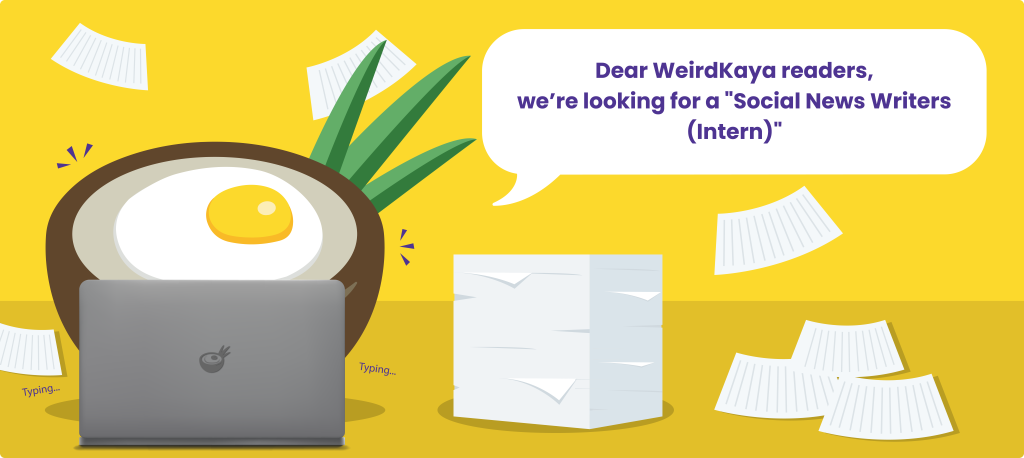 ---