KOTA KINABALU – A man believed to be suffering from mental health issues was successfully rescued by firemen after jumping off a bridge in Beaufort, Sabah.
According to Sin Chew Daily, the incident took place at around 6:40pm yesterday (Aug 1), where the man stopped by the bridge and stood on the edge.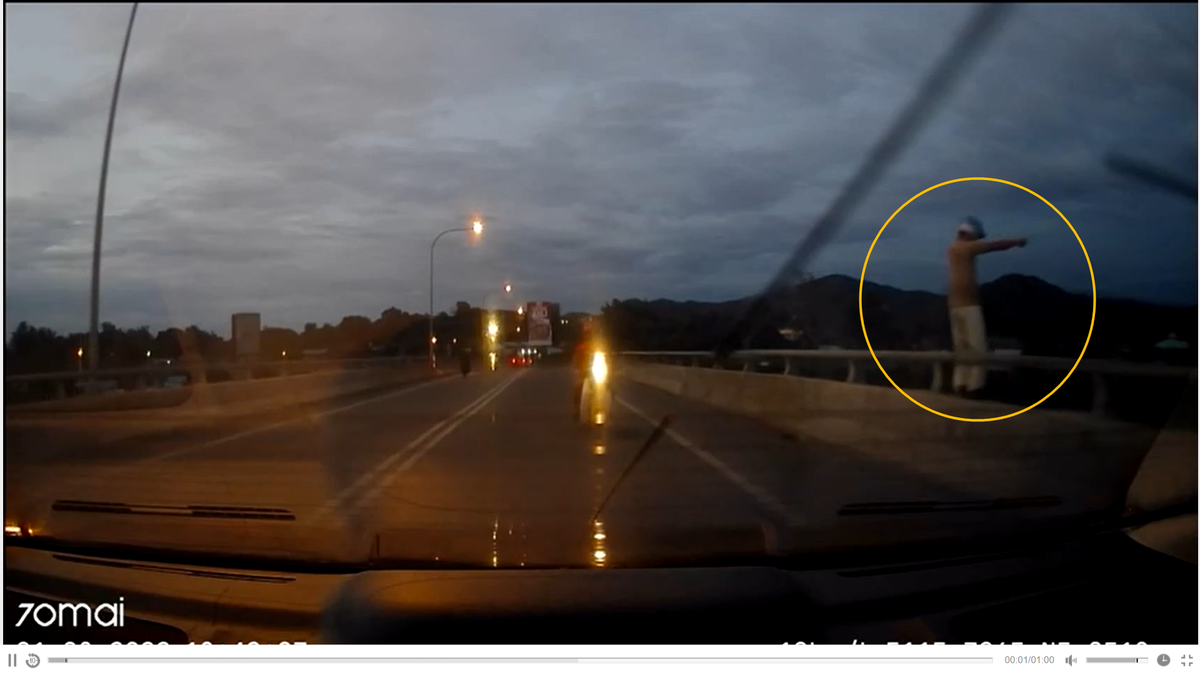 Suddenly, he jumped off the bridge with his helmet still intact.
The dramatic scene was captured by the dashcam of a car which happened to passed by.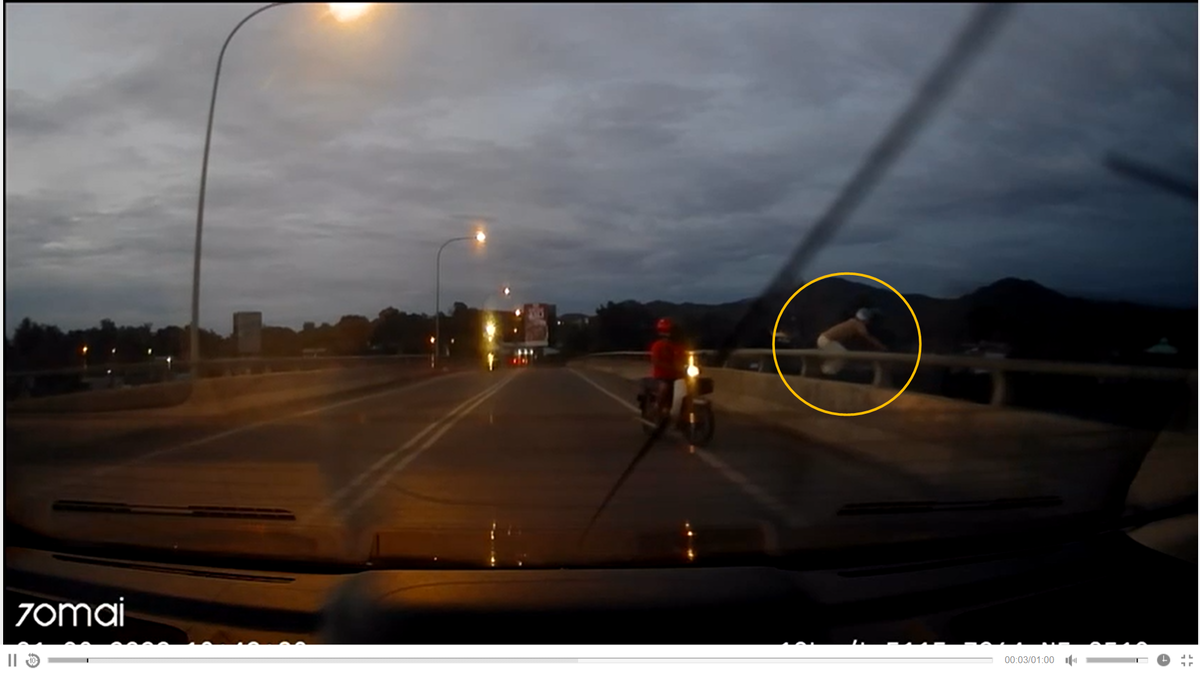 Fortunately, a team from the Fire and Rescue Department rushed to the scene in time and brought the man back onshore.
It was also reported that the man did not suffer any injuries.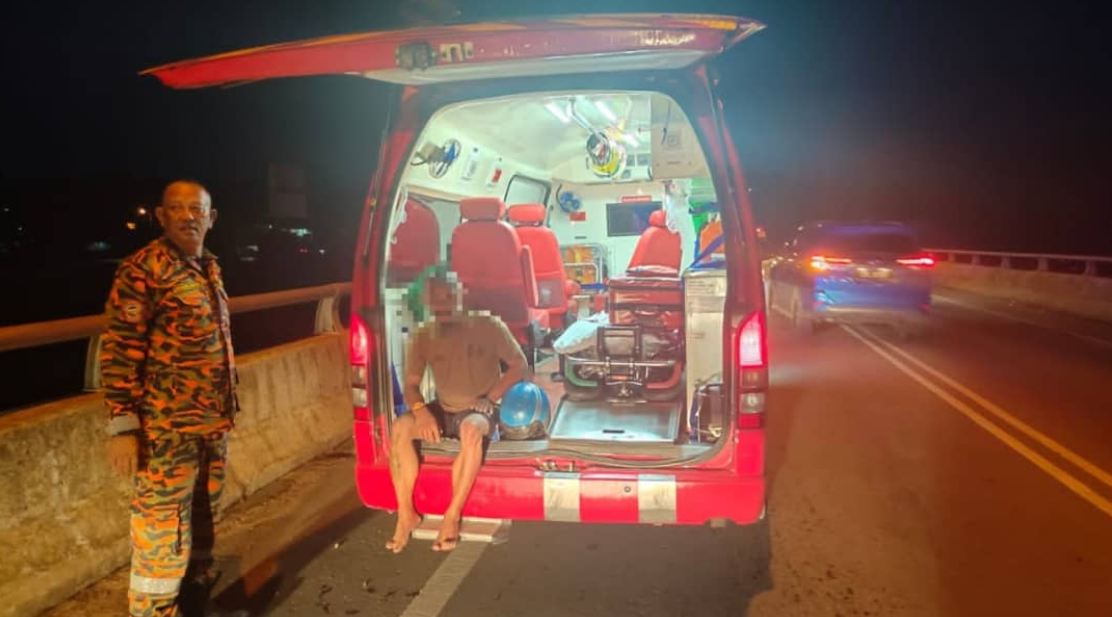 If you are experiencing suicidal thoughts or know someone who is, please contact Befrienders KL at 03-76272929 or visit their website to understand more about mental health and suicide prevention.
Read more:
---
It's unrelated to the article but here's our brand-new podcast – Talk Je Lah!
---
Cover image via Sin Chew Daily