SEGAMAT – A 47-year-old motorcyclist met a grisly end after his body got stuck between a Myvi's wheel well at an accident that took place along Jalan Sri Permata yesterday.
The victim, Wong Boon Chun, was driving his Yamaha LC135 motorcycle when a Myvi, which was driven by an 83-year-old man, collided into him.
It is believed that the impact of the crash had caused Wong's upper body to be wedged into the Myvi's rear wheel well.
The Myvi driver was unhurt by the accident.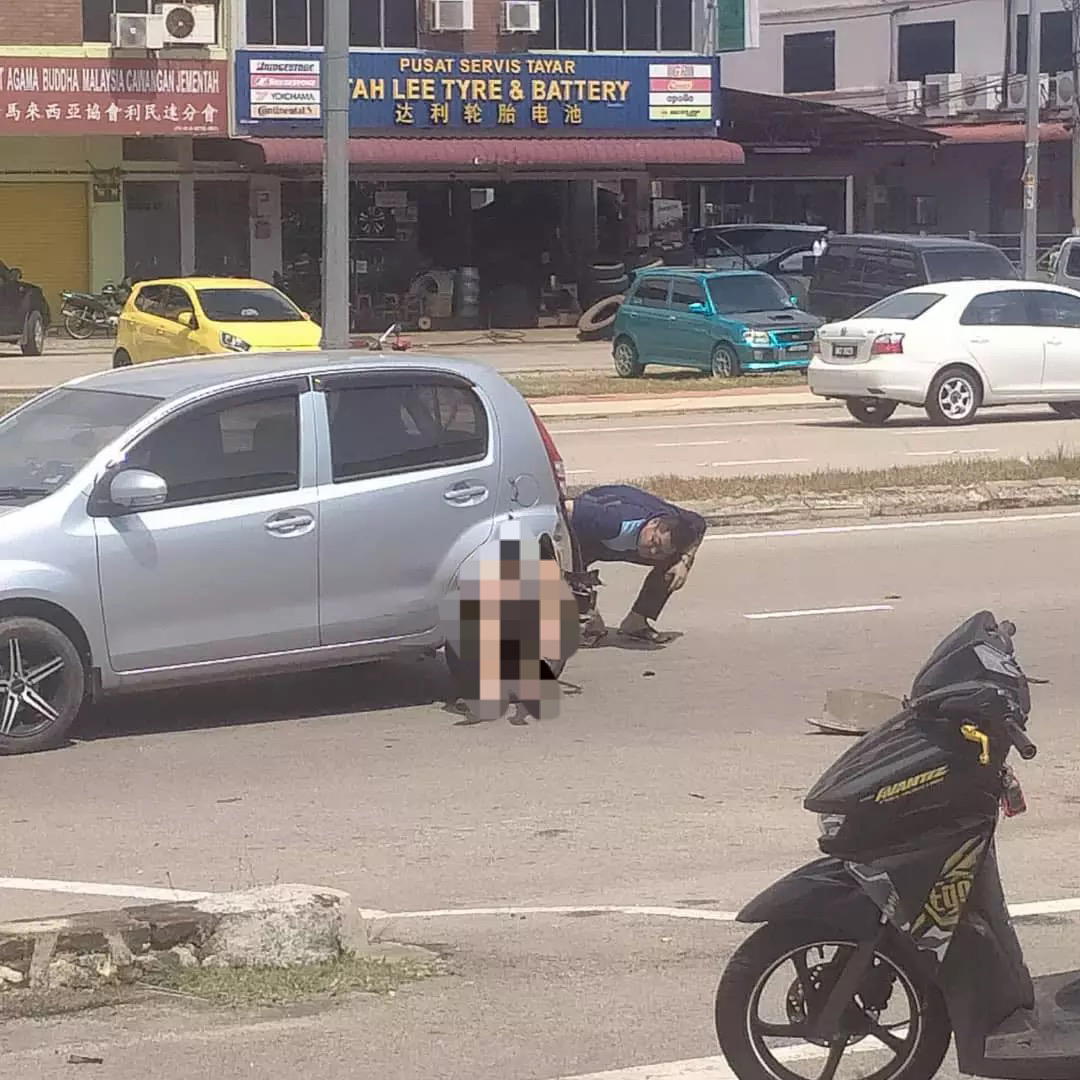 The Johor Fire and Rescue Department's state operations centre (PGO) said in a statement that they received an emergency call via the MERS 999 line at 2.06pm, reported Malay Mail.
"A fire engine from the Segamat fire station was quickly despatched to the scene. The team was later assisted by another fire engine from the Jementah fire station.
"A total of nine firemen, led by operations commander Senior Fire Officer II Fuad Mohamad, arrived at the scene and found the victim's body partly stuck in the Myvi's rear tyre well on the left-hand side," it said.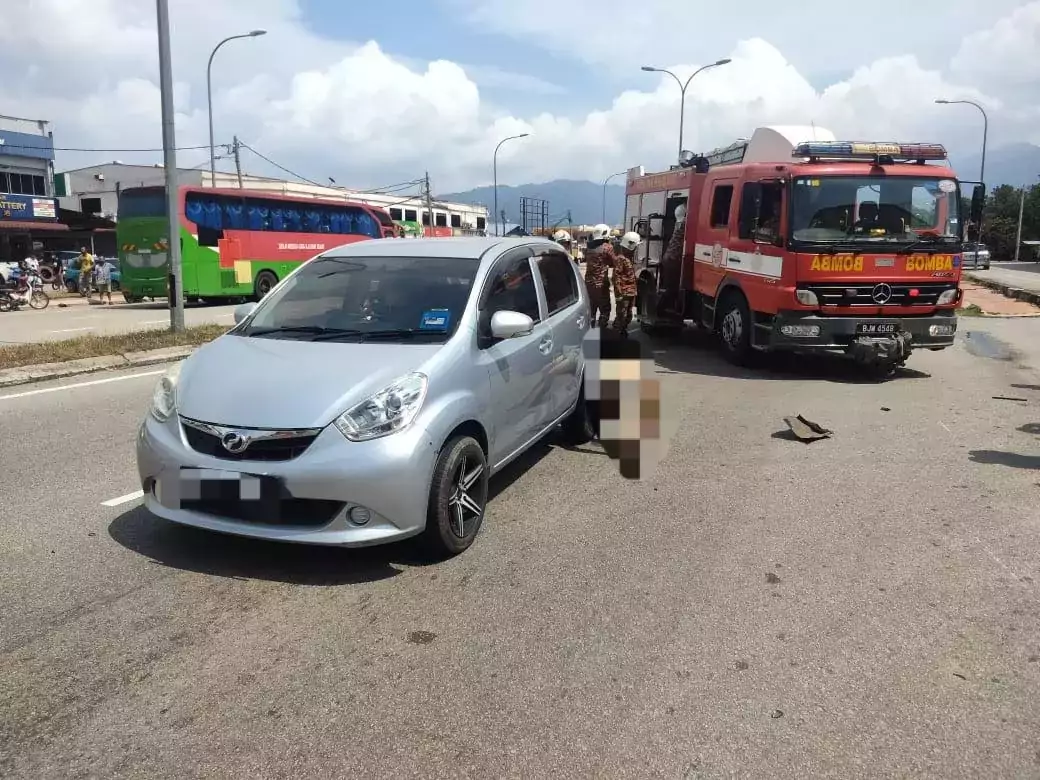 A specialised tool was also used to extract the body from the wheel well.
Wong was pronounced dead at the scene by an assistant medical officer before the body was handed over to police for further action.
Read also:
Cover image via Facebook/FBT News 新闻最前线