KUALA LUMPUR – Malaysian actor Lim Ching Miau recently posted a black and white photo of herself on Facebook and informed media to attend to her "memorial service" on 31 December, which then turned out to be a stage play for charity.
At 11 a.m. yesterday, Lim broadcasted live on her personal Facebook and acted in a stage play by herself. She claimed that the play was a "goodbye to her past self", which implies that she would be "reborn" after it. Based on her Facebook, the fake "memorial service" has caused a massive response on social media. It has garnered more than 300,000k views, 4,000 people reactions, and more than 5,000 comments (most of them are plain "RIP" text) in less than a day.
However, people have different opinions about this fake memorial. Some netizens thought her actions were disrespectful, while others feel that it is a creative way to end 2020.
Some netizens expressed their anger in the live broadcast, and many left comments criticizing her for crossing the lines. On the other hand, some netizens thought it was just a creative marketing strategy.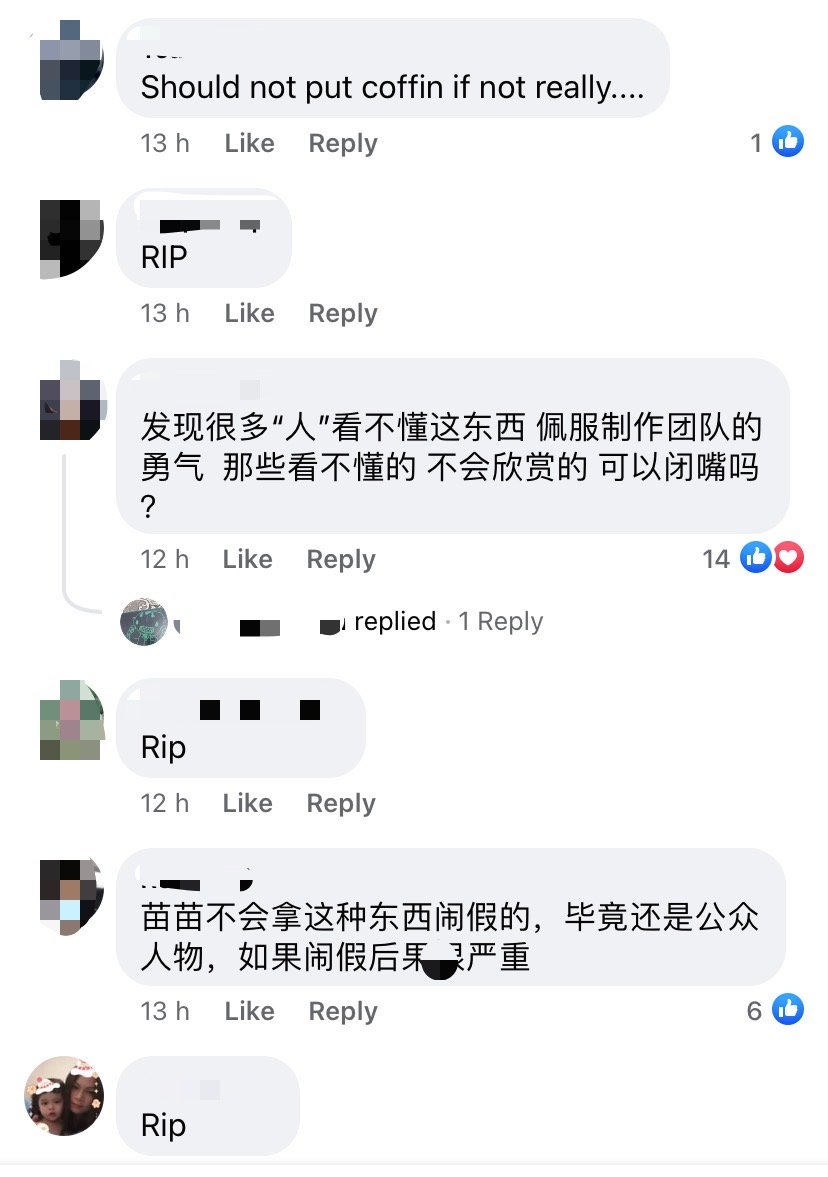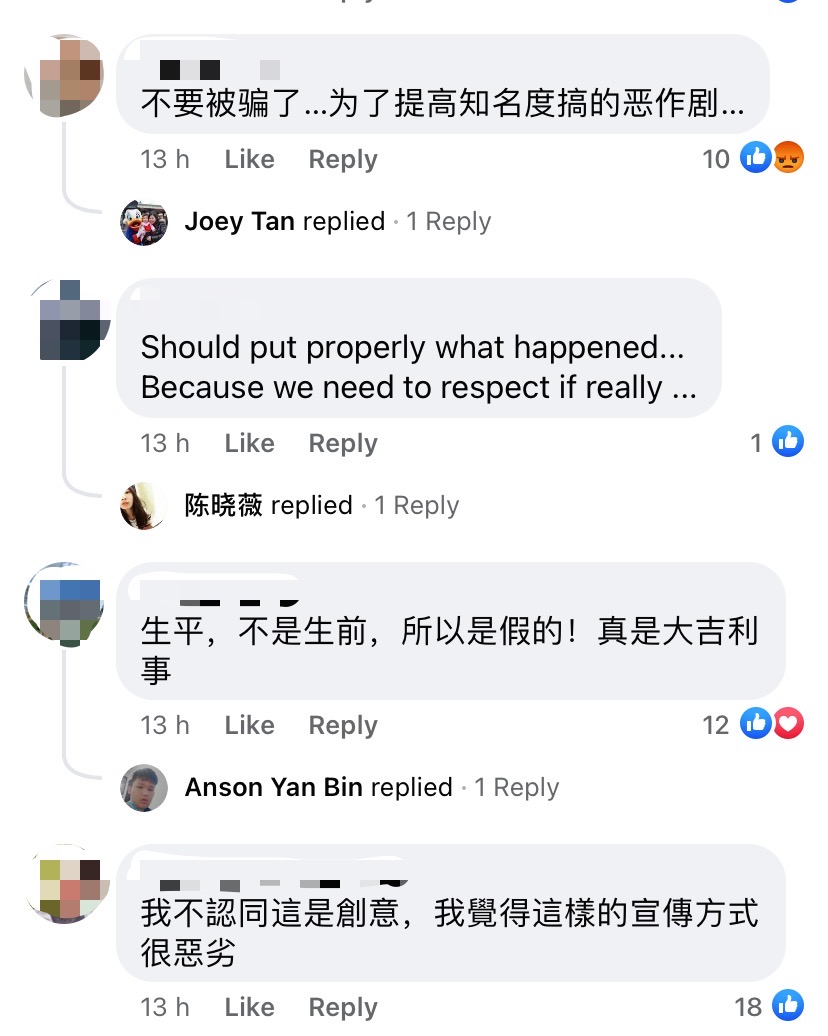 "Please don't bully local actor", Lim said.
Right after the fake memorial service, she held a press conference claiming that the netizens were harsh on her as she thinks that was just an act of "art". She also said that Malaysians always believe that the grass is always greener at the other side of the hill, if it happens to be a foreign actor to host such event, Malaysian would be complimenting the act instead of blaming.
What do you think?
For more stories like this, follow @weirdkaya on Instagram and Facebook.

Sources: China Press, Lim Ching Miau's Facebook
Editor: Raymond Chen
Proofreader: Sarah Yeoh