In a spectacular display of fandom, Malaysia has achieved a remarkable feat by setting a new Guinness World Record for the largest gathering of people dressed as Spider-Man.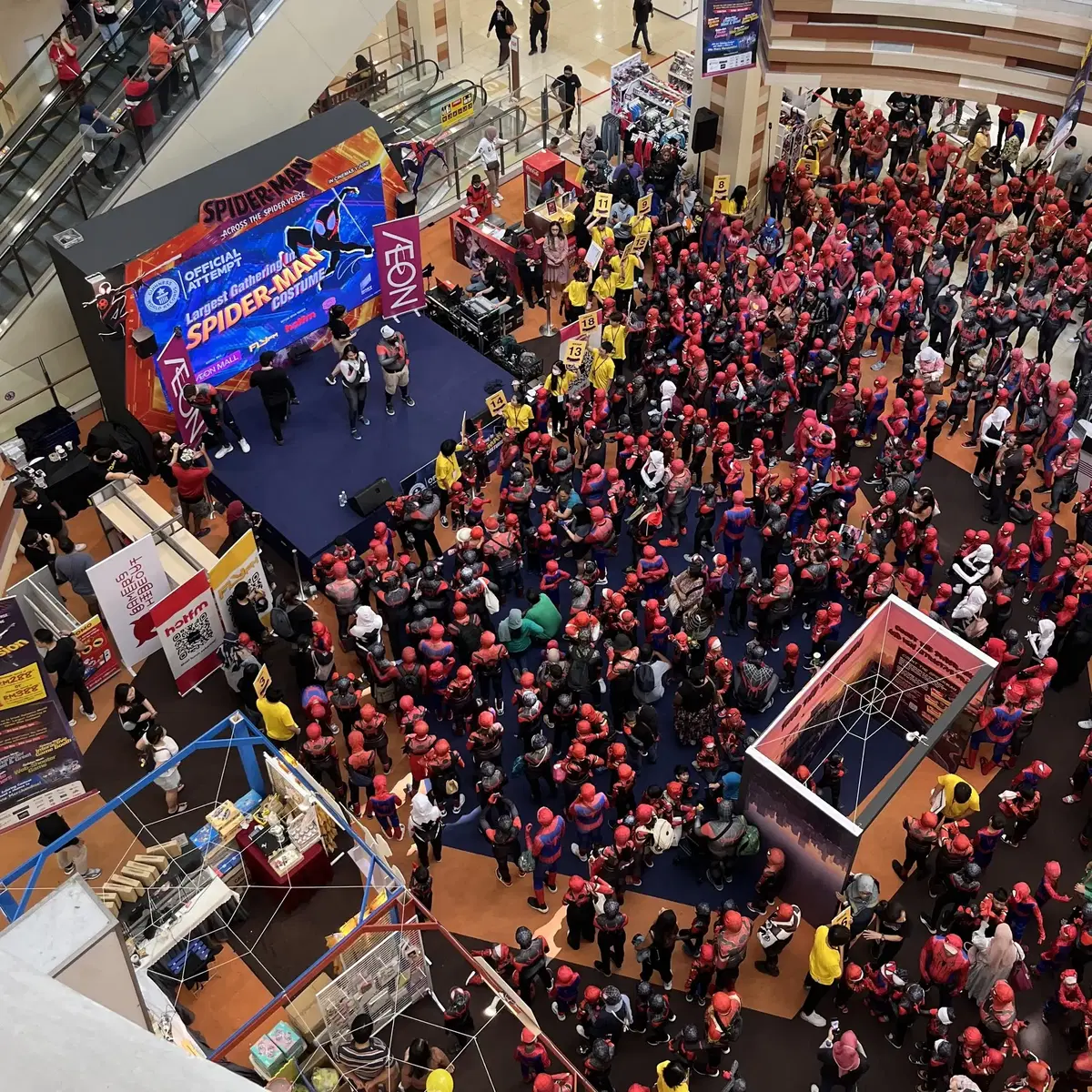 This momentous event took place at Aeon Mall Bukit Tinggi in Klang, Selangor, where fans flocked to celebrate the release of the highly anticipated film, Spider-Man: Across The Spider-Verse.
Organized by Sony Pictures Malaysia and Aeon Mall, the gathering saw an incredible turnout of Spider-Man enthusiasts donning their web-slinger costumes.
A total of 685 'Spider-Man
With the previous record set in India at 601 participants, Malaysia surpassed expectations with a whopping 685 individuals dressed as the iconic superhero.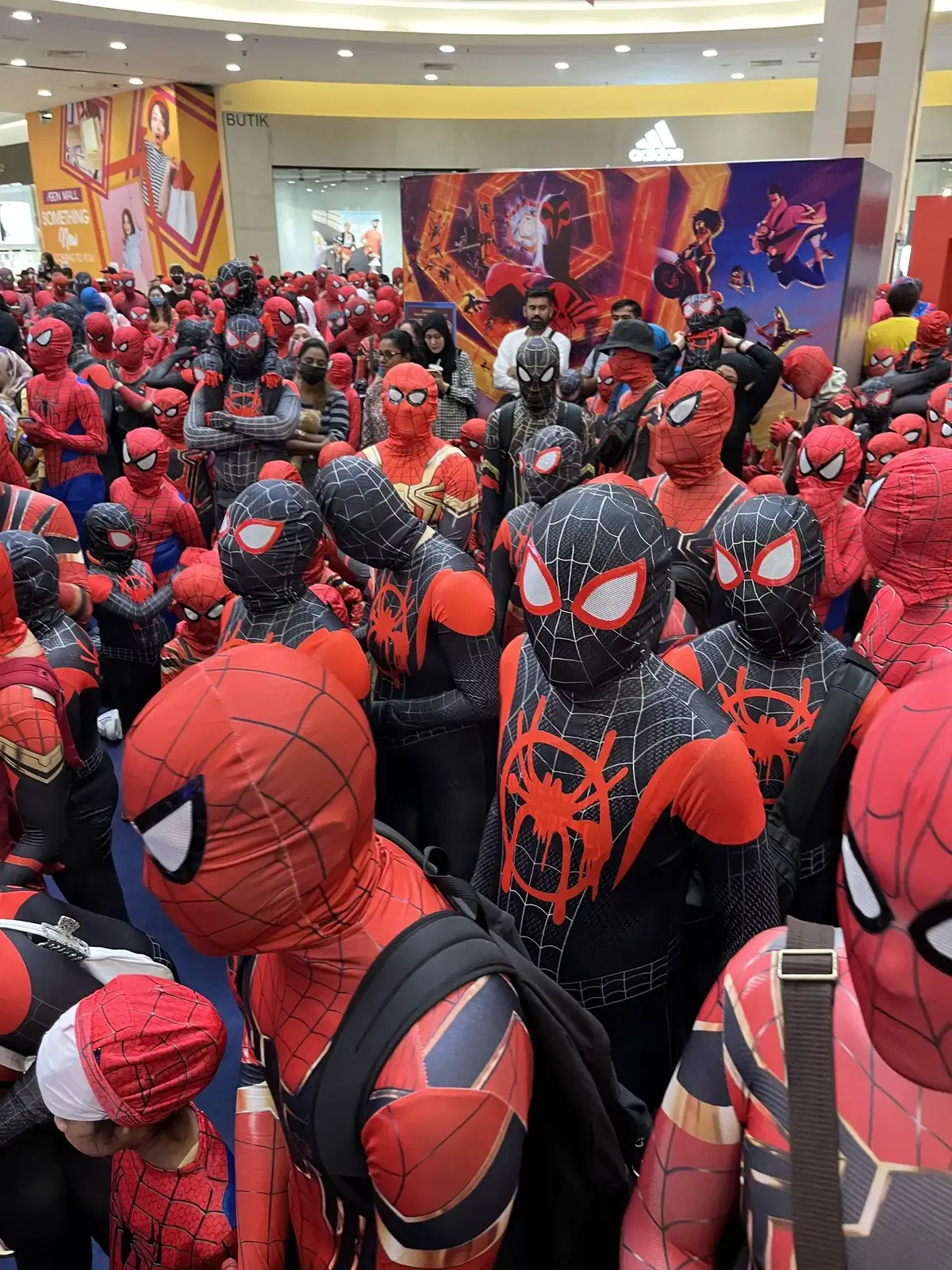 The attempt to break the record commenced at 4pm, as Kazuyoshi Kirimura, the official Guinness adjudicator, called on all Spider-Man-clad attendees to assemble in the designated area and remain there for a minimum of five minutes.
The anticipation grew as participants embraced their roles, embodying the spirit of the beloved comic book character.
At 4.40pm, the exhilarating announcement echoed through the mall – Malaysia had successfully broken the previous record, solidifying its place in the Guinness World Records.
The atmosphere was electrifying as the crowd erupted in cheers and applause, celebrating this remarkable achievement.
Malaysia owns "Largest Gathering In Spider-Man Costume" title
The title of "Largest Gathering In Spider-Man Costume" now proudly belongs to Malaysia, with 685 Spider-Man enthusiasts coming together to create an awe-inspiring spectacle.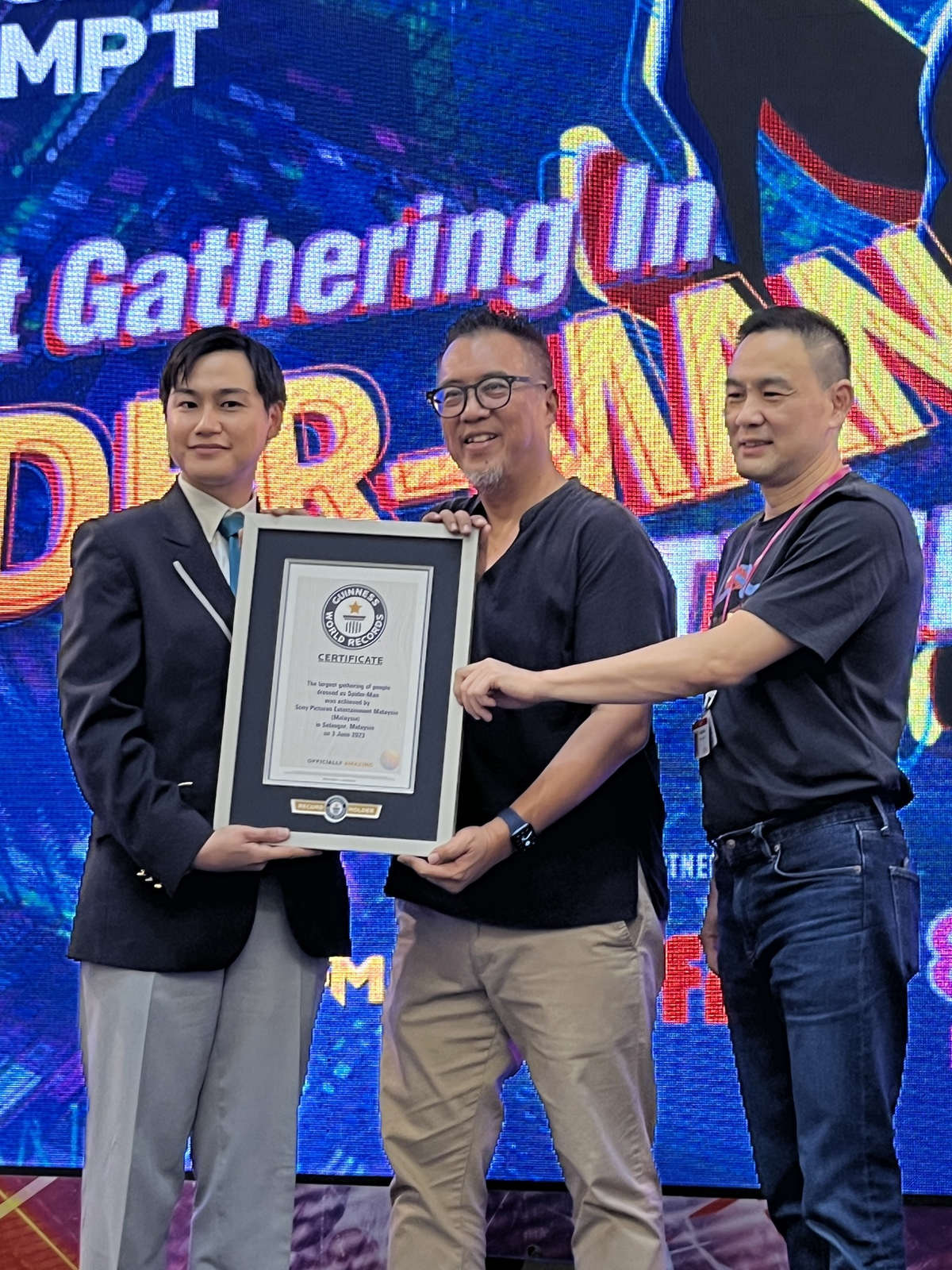 Malaysia's record-breaking gathering of individuals dressed as Spider-Man at Aeon Mall not only highlights the country's passion for the iconic superhero but also underscores the enduring appeal and widespread adoration of Spider-Man: Across The Spider-Verse, currently captivating audiences in cinemas.
Congratulations to all the participants and organizers for making Malaysian history and cementing their place in the Guinness World Records.
---
---