One of the best things about Malaysia is its ability to bring people of different races and religion together through food — something that cannot be replicated in other countries.
A TikToker recently shared this very same beauty in a 12-second clip which showed a Malay food stall having several Chinese patrons dining in.
Malay shop but (there are) many Chinese…wonder what's so special about (the stall)?
According to a comment, the stall's name is Pak Majid Laksa Beras, which is located in Tasek Gelugor, Penang.
The video has garnered over 240k views and 9k likes so far.
What's so good about it?
In the comment section, many netizens said that it was no surprise to see so many customers at the stall as the food was delicious.
They also said that finding a parking space there was no problem at all too.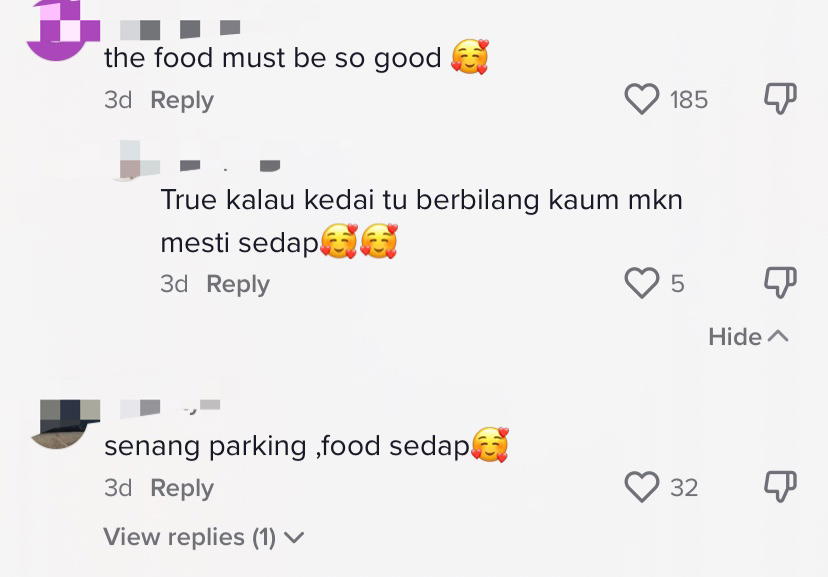 Many also praised the stall for displaying the multicultural spirit, with one proudly writing, "Kita semua anak Malaysia." (We are all Malaysians)