KUALA LUMPUR – Selling items online via livestream is nothing new in this Internet of Things (IoT) era. However, it requires stamina and high proficiency in using mobile devices as the seller has to stare at the screen for hours during the entire session, making it more suitable for youngsters.
However, an elderly woman broke that stereotype when she went onscreen to promote her clothing, touching many netizens in the process.
According to Siakapkeli, the old woman, fondly known as "Mak" to netizens, courageously stepped out of her comfort zone to sell her clothes at RM1 per piece at the Facebook Live group "Terbaik E-Store" until 3am.
One of the audience members, Norazman Md Nor, told the media that "Mak" only had 3-4 viewers at the beginning of her livestream. But when it suddenly increased to 170 viewers, she could no longer hold back the tears.
"She could hardly stop sobbing. When two individuals proceeded to place an order for 100 pieces and 50 pieces of clothes respectively, she felt bad for her other customers and was worried that they would be angry for not getting the clothes they wanted," he said.
"However, everyone assured her that it was alright and encouraged her to get some rest, causing her to be teary-eyed again."
---
---
Norazman added that "Mak" had 130 bundles of clothing in total, and those who bought it pleaded with her to take the money and continue selling it. However, she refused to do so as she believed it was unethical and instead decided to donate the clothes to those in need.
Some netizens found her on Facebook and discovered that she sells nasi lemak as well. She often posts information about her nasi lemak stall and donates her earnings to nearby mosques. As for her clothing business, it was intended as a means of earning extra income.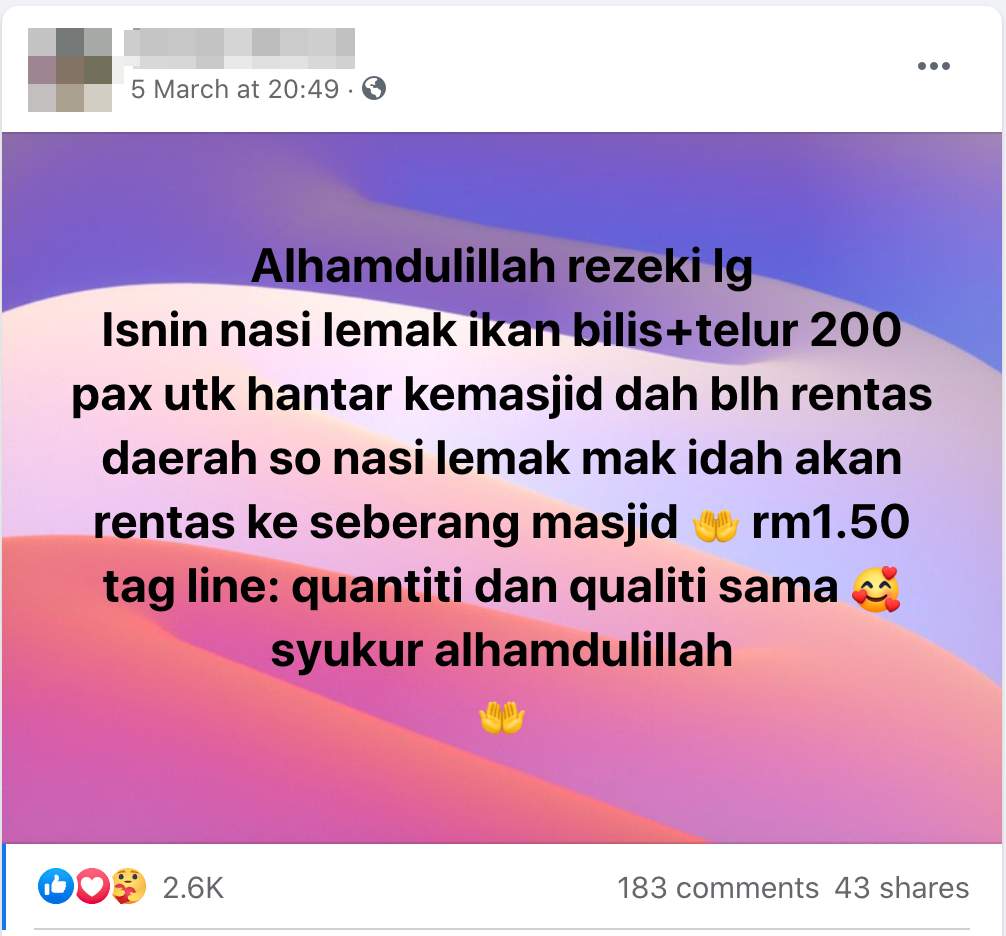 "Mak" has now become a mini influencer with 5000 Facebook friends, where she updates her "fans" regularly about her live broadcasts. Just yesterday, she posted a status saying she is unable to hold her livestream session but assured her "fans" that they will see her soon.

Spread the news to support this proactive and kindhearted Makcik!
---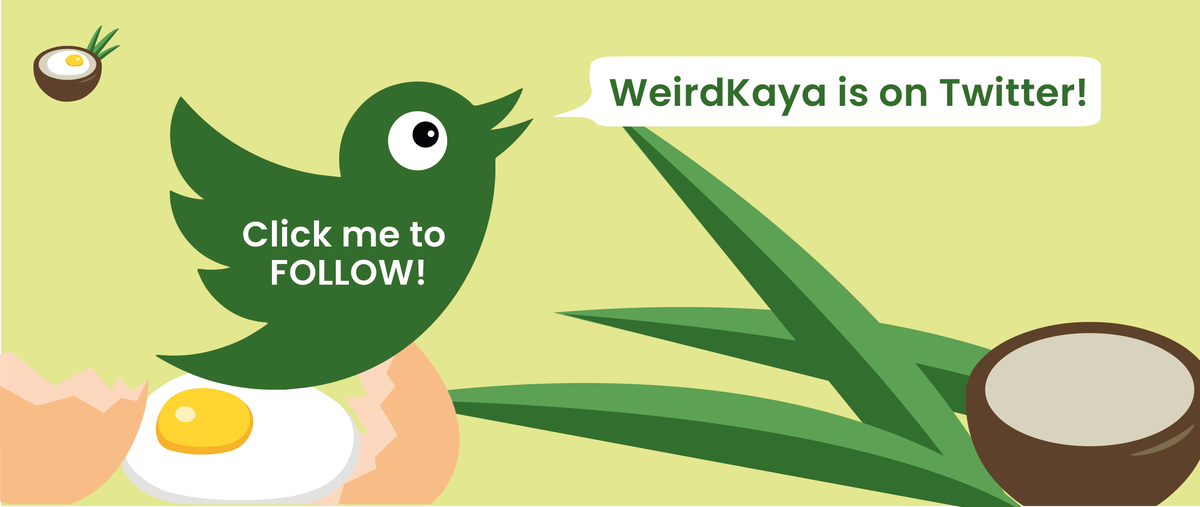 ---

Sources: (Siakapkeli.com,FB/ Rosidah Ahmad)
Editor: Raymond Chen
Proofreader: Sarah Yeoh