We Malaysians are known for being huge fans of our local food, but how often do you see someone showing his/her deep love for it through an essay?
A Facebook page named B神 BGod recently went viral for a humourous 200-word love letter specially dedicated to chicken rice which would probably put William Shakespeare to shame.
The only food the world needs
At the beginning of the 'love letter', the netizen wrote that although chicken rice was just a simple meal of meat, vegetables and rice, the most important thing is that one's able to fill his/her stomach.
The love letter also expressed amazement over the price consistency of chicken rice, where it hardly fluctuates unlike economy rice.
You're like the the USD against the Ringgit, where it only goes up and never comes down.
Convenient & delicious
The letter also praised chicken rice over how convenient it is, where it can be found at almost every restaurant despite the problem of finding parking spots.
"Whenever I think of what should I eat, you always come first in my mind and help me reduce my worries over what to eat."
Last but not least, the author also highlighted the amazing taste of the chili sauce, which is undoubtedly the most important ingredient of chicken rice.
"The chili sauce is always the best. After eating, its aroma lingers in my entire mouth and car whenever I order takeaway."
Went viral among chicken rice fans
The creative and humorous 'love letter' has since gone viral on Facebook, where it garnered 5.1k likes and 3.6k shares at the time of writing.
Netizens were tickled by how the poem had described every Malaysian's love for chicken rice so succinctly.
"Everyone has one unforgettable chicken rice."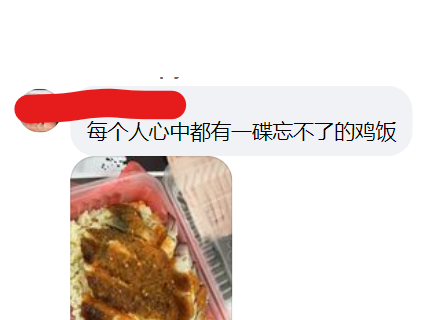 Some even called for a similar poem to be dedicated to other popular Malaysian food such as nasi lemak.

"I need to write one love letter for the mamak abang too."

What other local delicacies do you think is fit for a poem? Let us know in the comments!