L'Oréal Malaysia has heeded the Government's call for industry partnership in resolving graduates' skills mismatch today by signing a five-year Memorandum of Understanding (MoU) with the Ministry of Education (MOE) through its Technical Vocational Education and Training Division (Bahagian Pendidikan dan Latihan Teknikal Vokasional /BPLTV).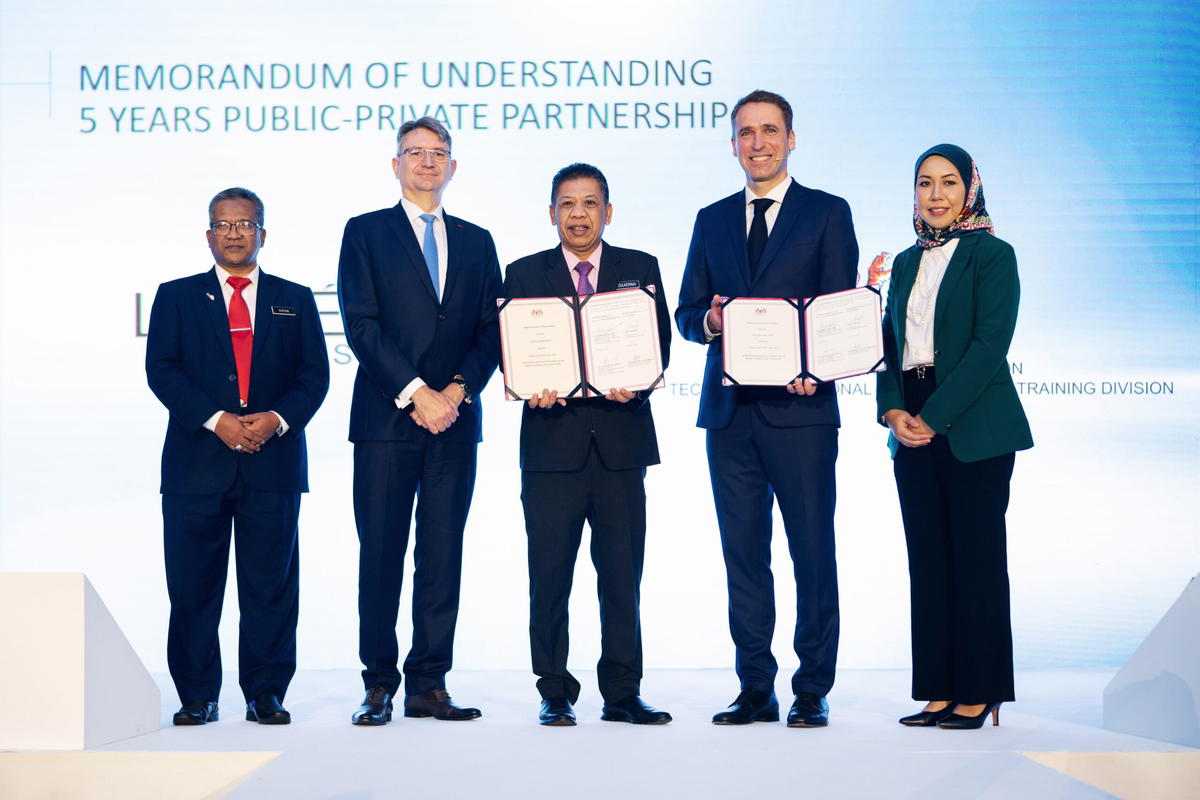 The MoU will see L'Oréal Malaysia and TVET working together in introducing various initiatives for the 17 national vocational colleges specialising in cosmetology.
This partnership aims to 'future-proof' cosmetology students for the job market through training and upskilling, facilitation of knowledge transfers, as well as opportunities for industry exposure.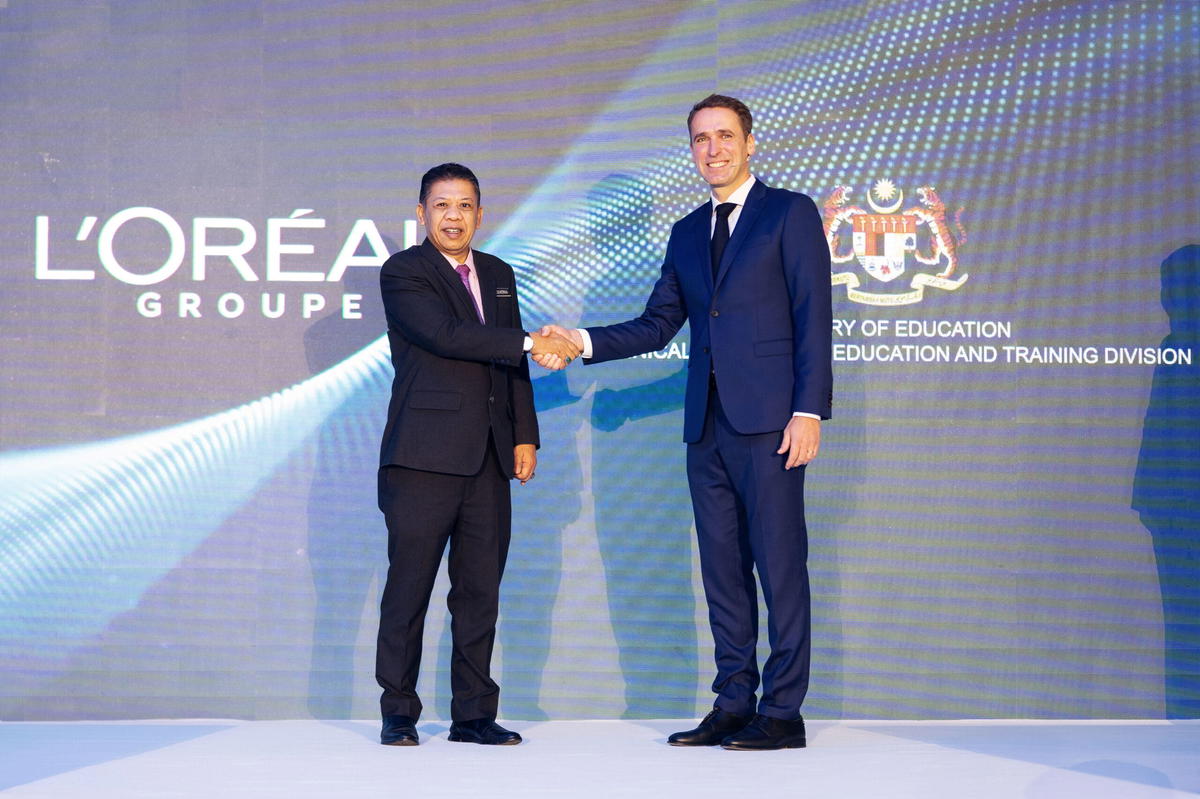 L'Oréal Malaysia is founded in Kuala Lumpur in 1995 and offers the most technologically advanced products in every beauty category.
The Company currently offers a myriad of personal care products through 12 iconic brands: L'Oréal Paris, L'Oréal Professionnel, Garnier, Maybelline New York, Lancôme, Yves Saint Laurent Beauty, Armani Beauty, Kiehl's, shu uemura, IT Cosmetics, Kérastase and La Roche-Posay.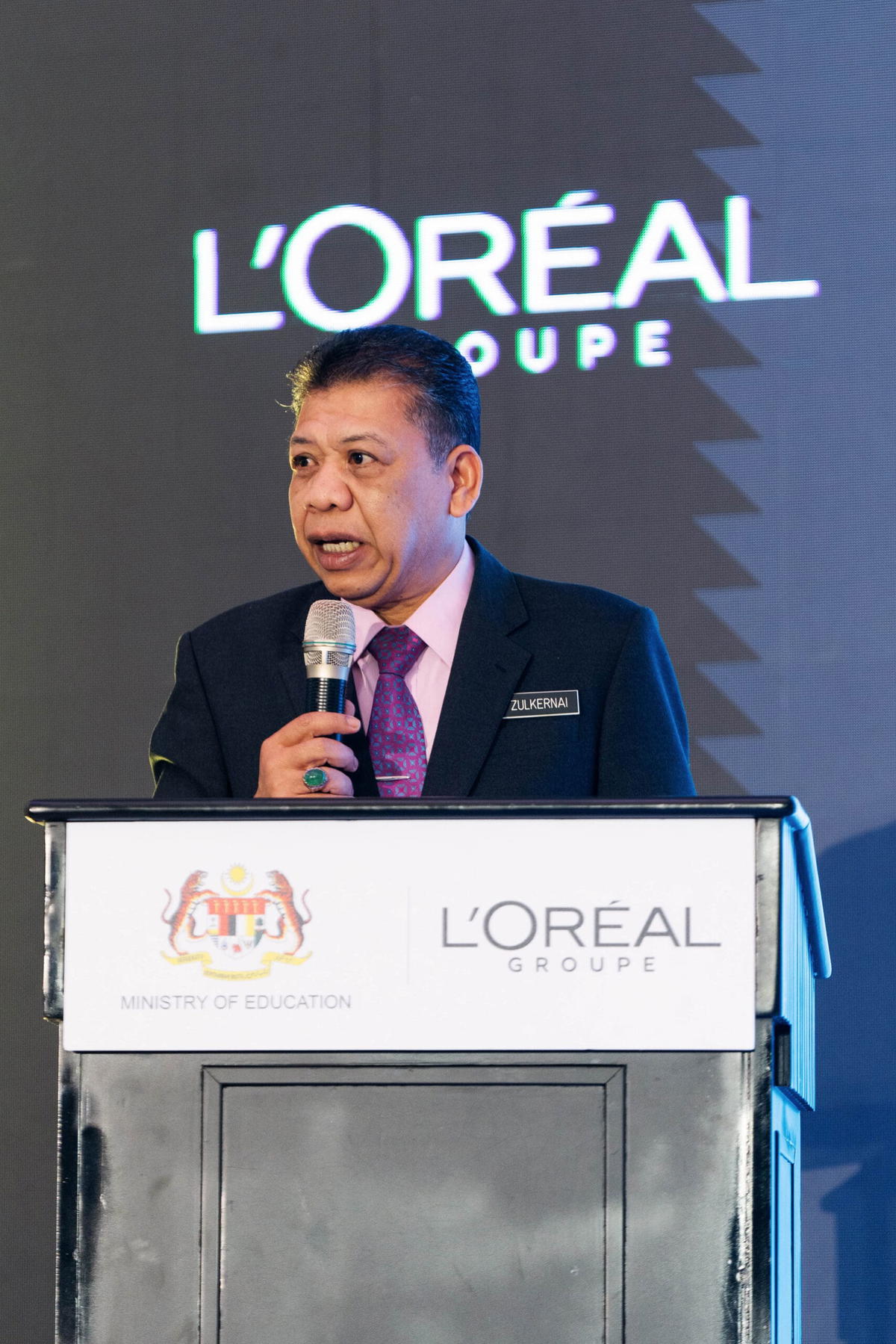 Mr. Zulkernai Fauzi, Senior Deputy Director of TVET Division, Ministry of Education stated, "With this dynamic Public-Private Partnership (PPP) between the Ministry of Education and L'Oréal Malaysia, we will implement measures to equip teachers and graduates with up-to-date skills and mastery of recent technology advancement to address skill mismatch and to boost graduates' readiness for employment.
We trust that this long-term partnership will greatly benefit our cosmetology students and teachers, especially in ensuring that they have the skills and expertise to meet the needs of the beauty industry. We'd also like to commend L'Oréal Malaysia for their support.
It's a win-win partnership for the nation when the public and private sectors work together. We also hope that in time, this partnership would also include opportunities for our business students to gain insights and invaluable business coaching from the beauty industry."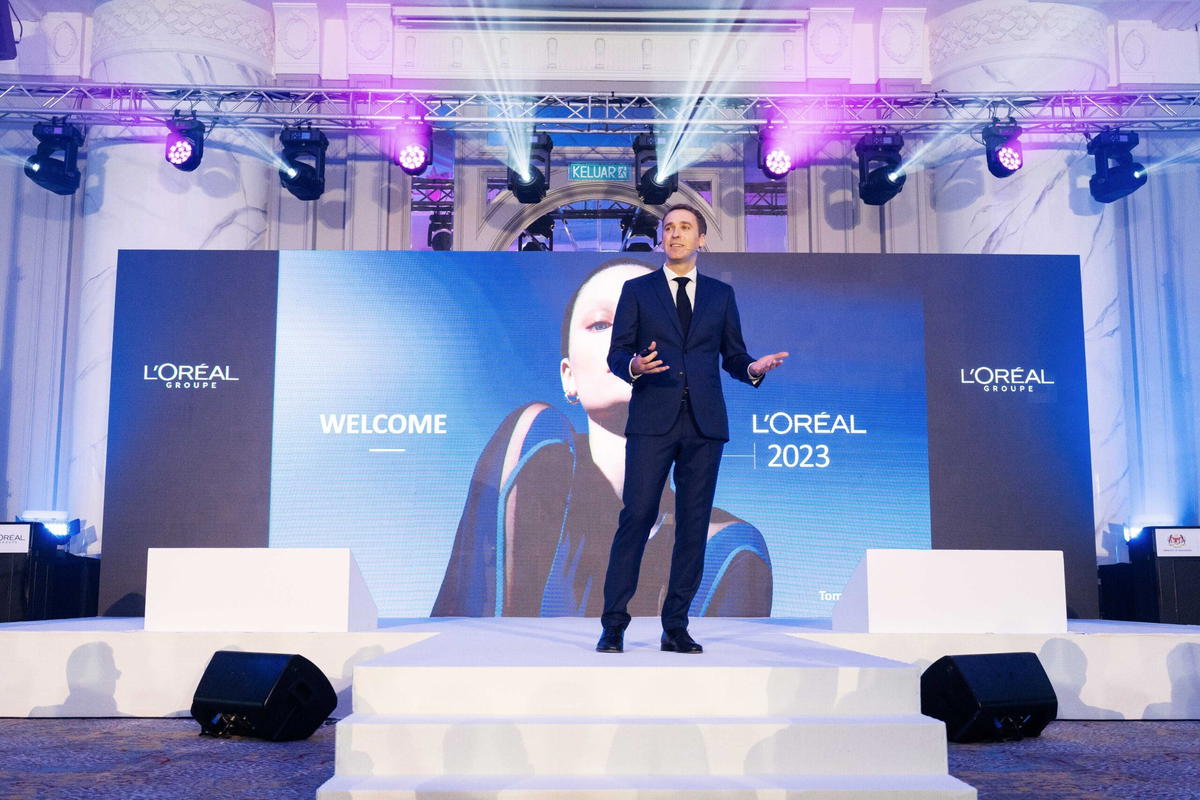 Tomas Hruska, Managing Director of L'Oréal Malaysia, said "At L'Oréal, our purpose is to Create the Beauty that Moves the World. We believe that a company's success goes beyond economic performance because social and environmental contributions are equally important.
In Malaysia, we are committed to growing our business responsibly, sustainably, and inclusively. This five-year partnership with the Ministry of Education is a testament to our commitment to giving back to the communities whilst empowering the industry with good talents."
Read more: