With the government's initiative to accelerate vaccination rates, walk-in vaccinations were introduced across the state. Just today (Aug 10), photos and videos of the line from Stadium Bukit Jalil PPV circulated social media.
The post was shared 1,300 times before it was taken down by the owner.
Snaking queues are now common across vaccination centres.
According to the guidelines published by JKJAV, walk-in vaccinations at Bukit Jalil National Stadium are only open to non-Malaysian citizens 40 years old and above starting 9th August, and 18 years old and above on 12th August.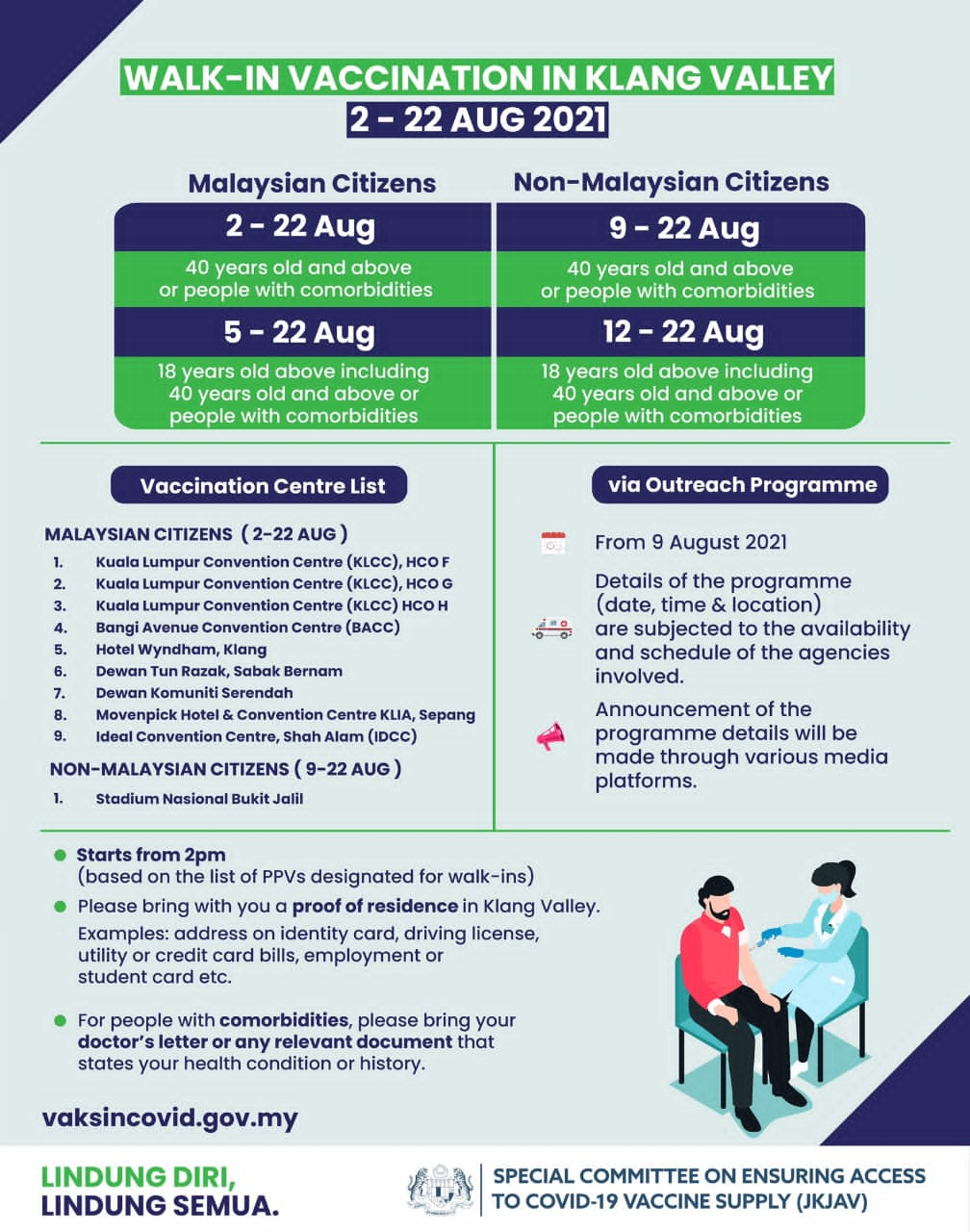 Therefore, it is possible that the sudden crowd of people at the Bukit Jalil Stadium is due to an increase in appointment capacity. Nonetheless, it is concerning to see the amount of people at the vaccination centre even before implementation of walk-in vaccination at Bukit Jalil National Stadium.
There are temperature checks and volunteers on site to monitor the flow of people. However, it is crucial that individuals who go to their appointments shows no symptoms of infection, and maintain social distance at all times.
Over at Instagram, images of the situation inside the stadium was captured. These photos showed people sitting on bleachers waiting for their jab.
The caption of the Instagram reads
Vaksin tapi ramai mcm tgk bola. (Here for vaccine, but looks like they are here for a football match)
Hopefully with a higher vaccination rate and strict adherence to Covid-19 preventative measures, the country will claim victory against the pandemic.
Cover Images via mrdrifat8811 and jaierdogan
Author: Raymond Chen
Proofreader: Grace Choong