K-pop girl group Blackpink performed at the Bukit Jalil National Stadium in Malaysia last weekend, attracting fans worldwide.
However, some fans were disappointed with the view they had from their seats, which were obstructed by high walls and fences.
One fan, @adieylinaai, complained on social media that her view of the stage was blocked by a wall, saying it was like "watching a concert in jail."
She expressed frustration that she could not even take videos because the view was completely obstructed by walls and fences.
"I couldn't even record videos because the walls and bars were blocking the view. Didn't the organizers consider the issue of sightlines? I wish I knew earlier so I would just buy the cheaper seat RM188!."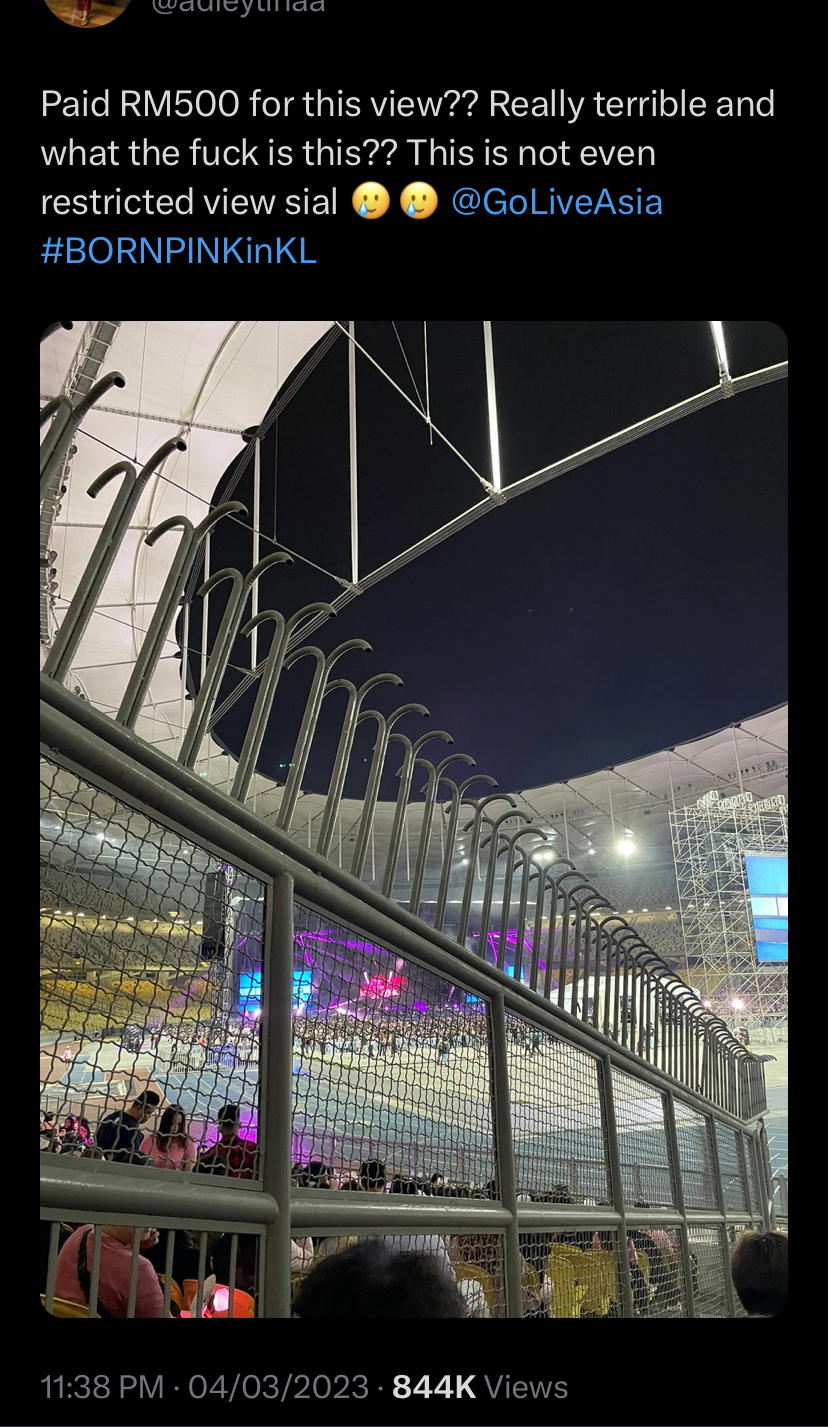 The fan said that she was forced to move from her original seat and watch the concert from a staircase because her view was obstructed by a nearly solid wall.
Many fans took to social media to criticize the concert organizers for selling tickets for seats with obstructed views, accusing them of only caring about making money and not considering the audience's experience.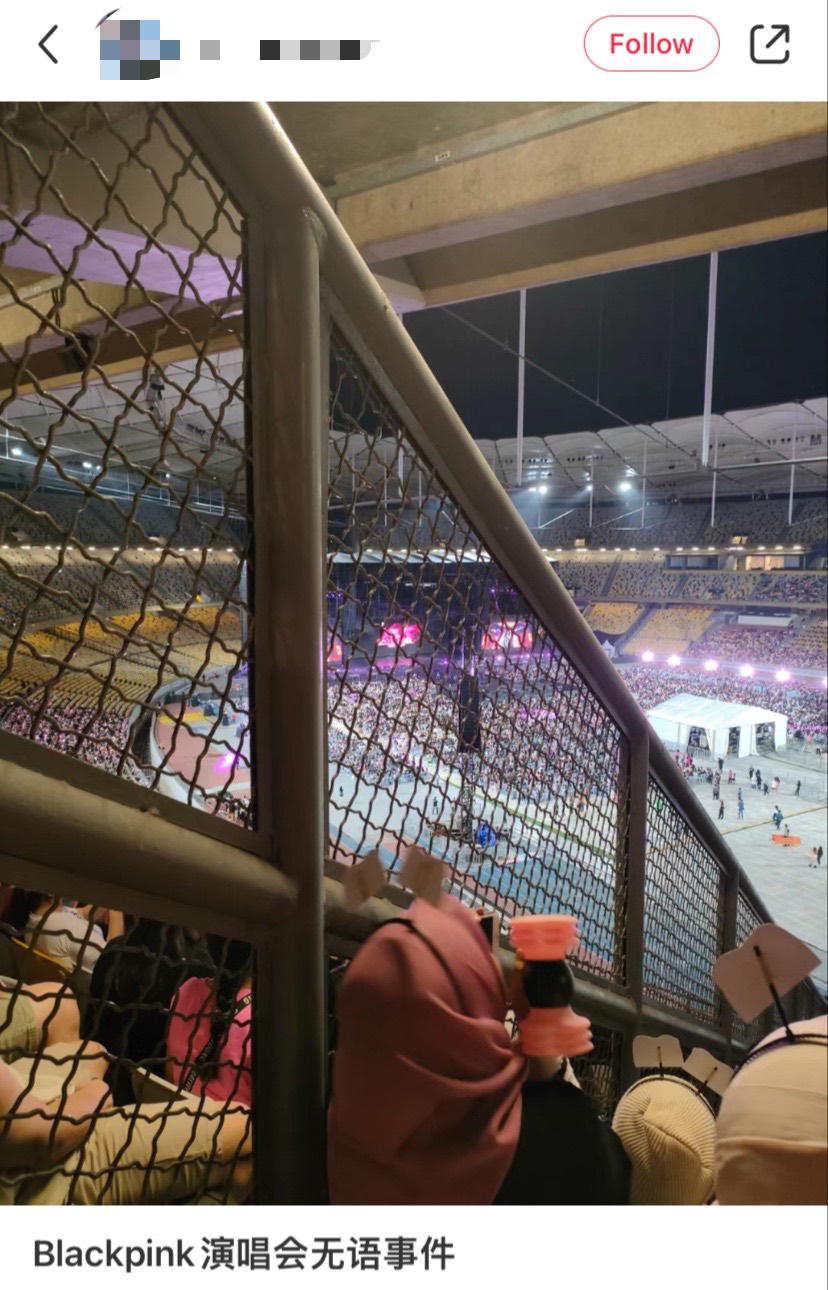 Some fans even suggested saving money and watching the concert on YouTube instead would have been better.