KUALA LUMPUR – Malaysians paid tribute to the missing aircraft MH370 on Twitter eight years after its fateful flight.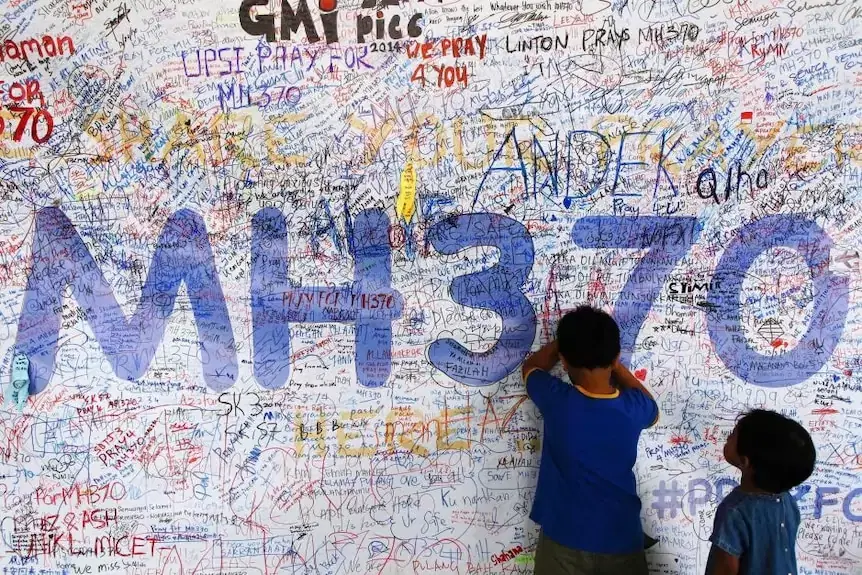 The hashtag #MH370 also made its way into the 'Trending in Malaysia' chart with over 5,000 tweets.
Many posted touching photos and words in remembrance of the 239 victims who never came back.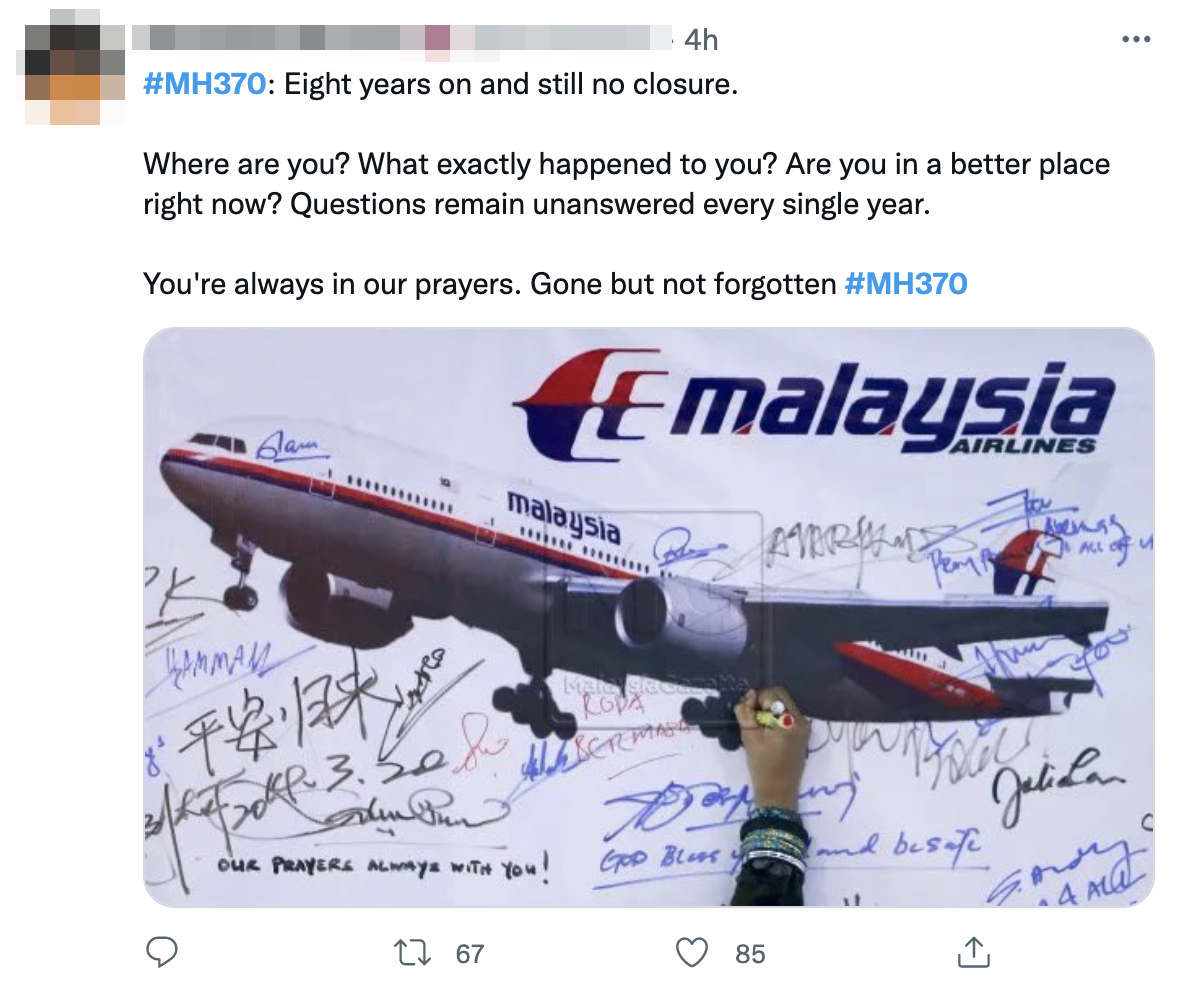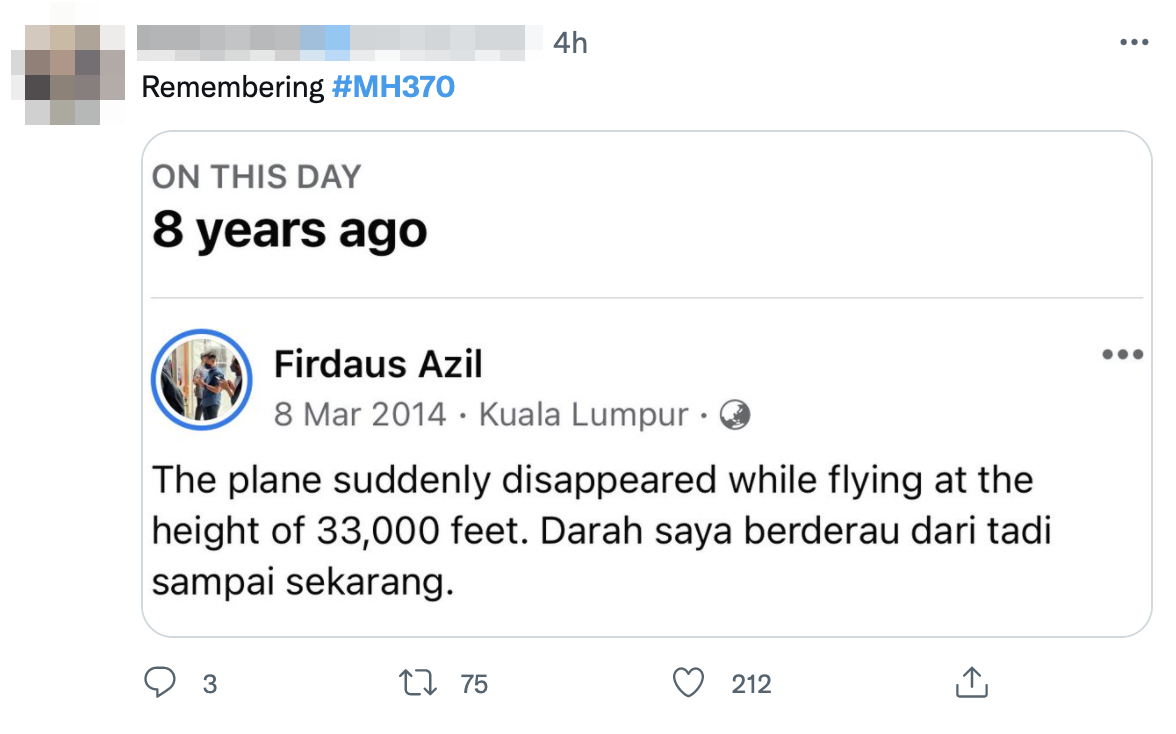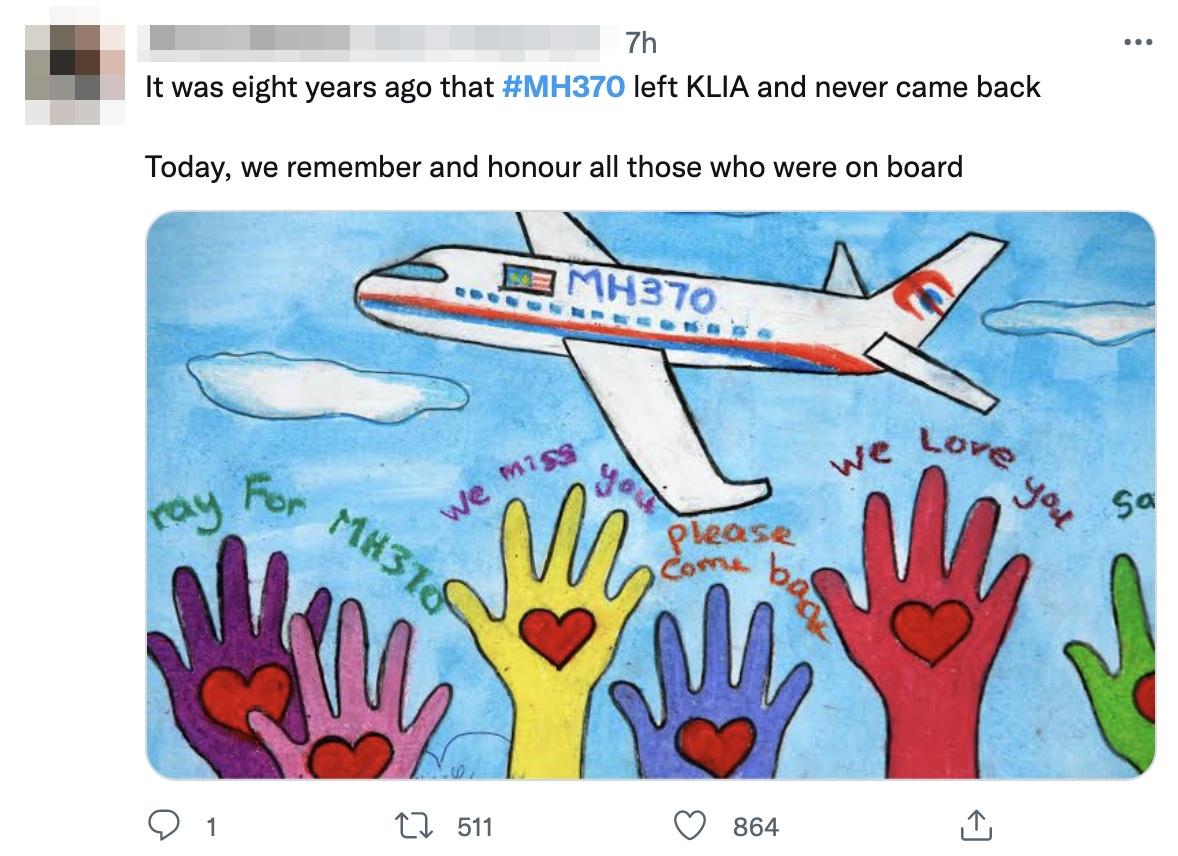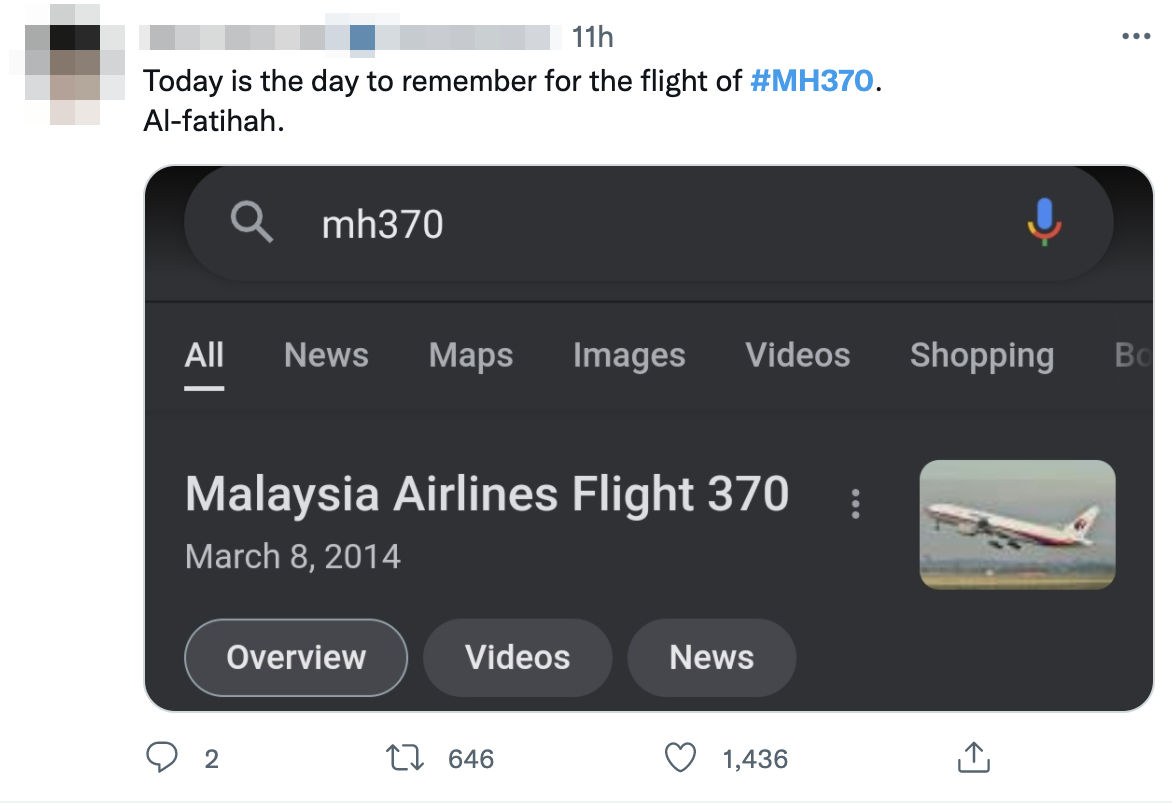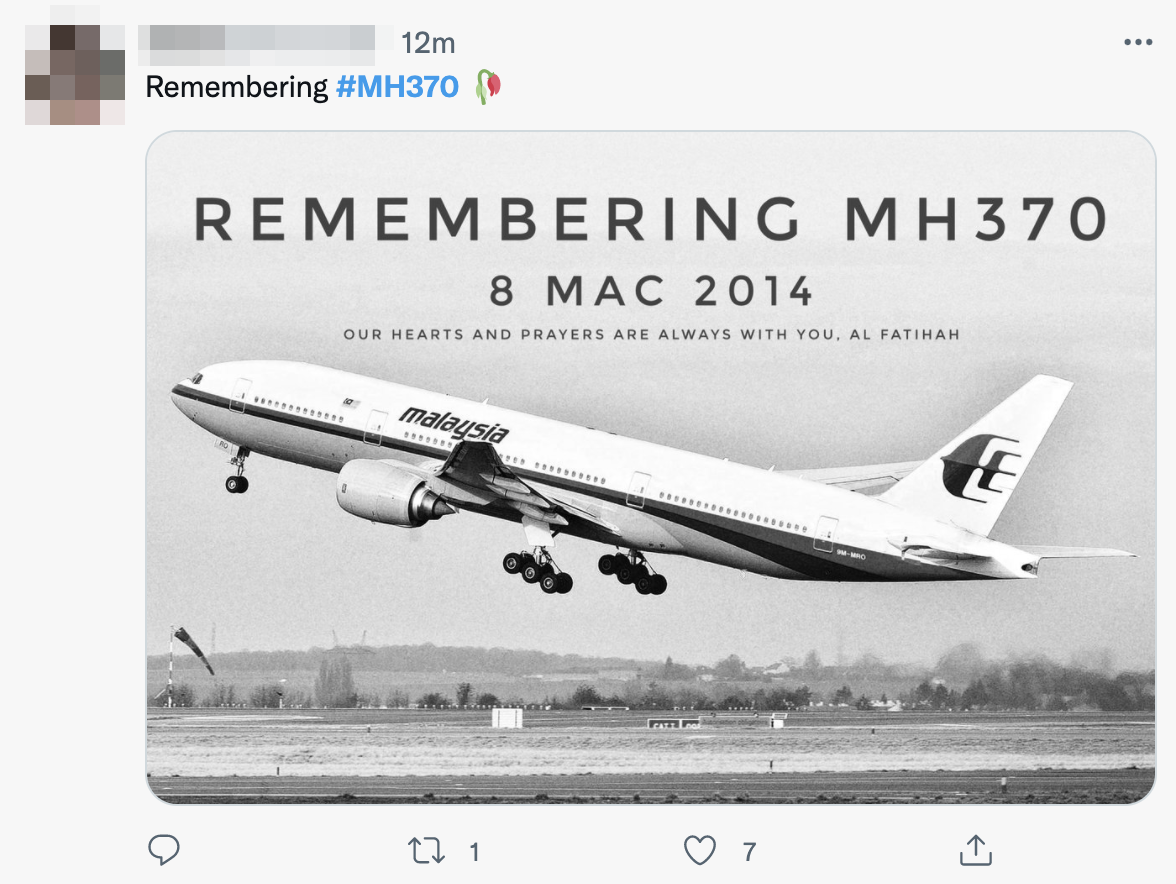 Some also expressed how ridiculous it was for the plane to remain missing for so long in the technological era.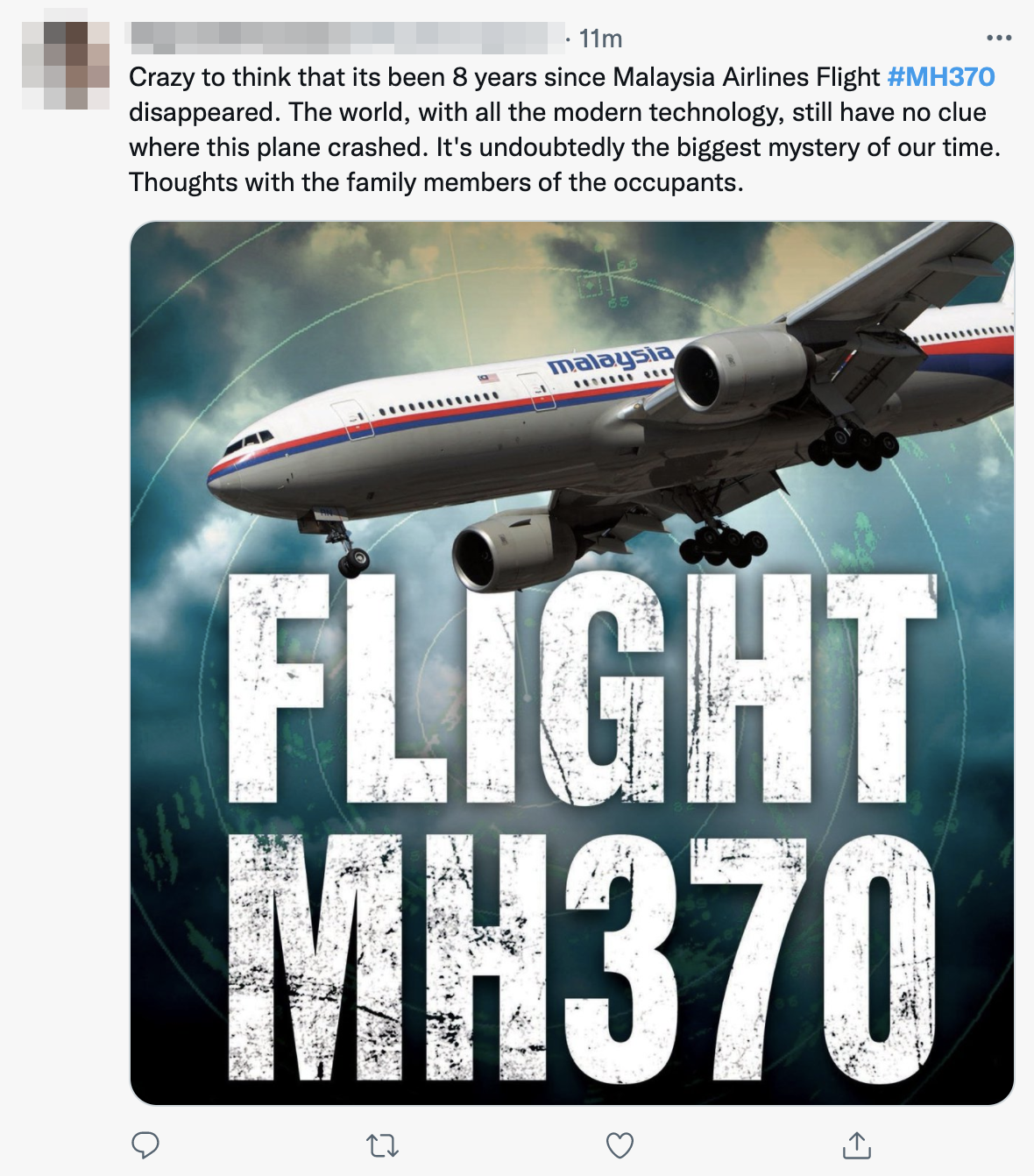 Others uploaded posts that paid tribute to the flight's final words: "Good night, Malaysia Three Seven Zero."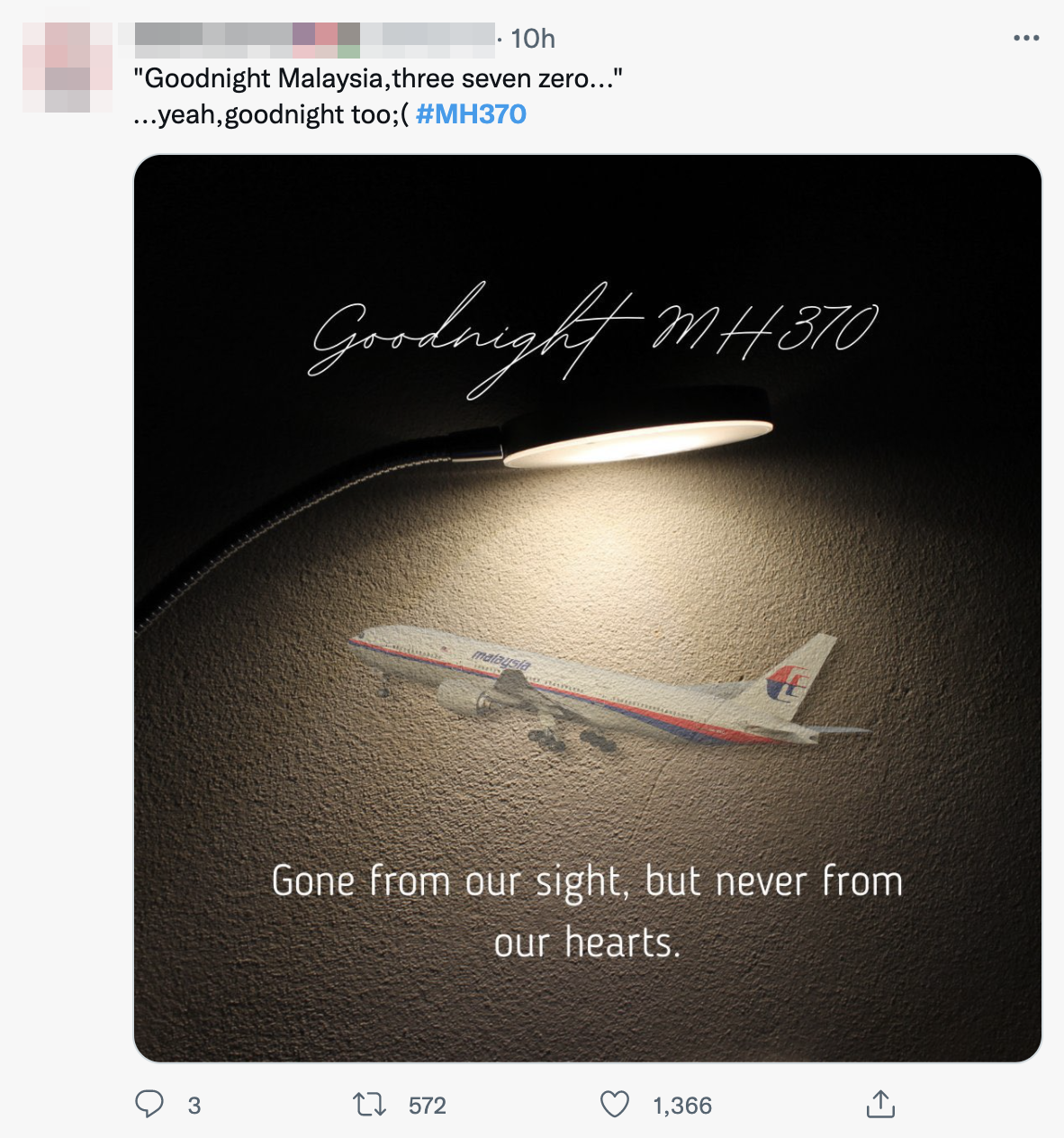 Some have also shown their support for the victims' families.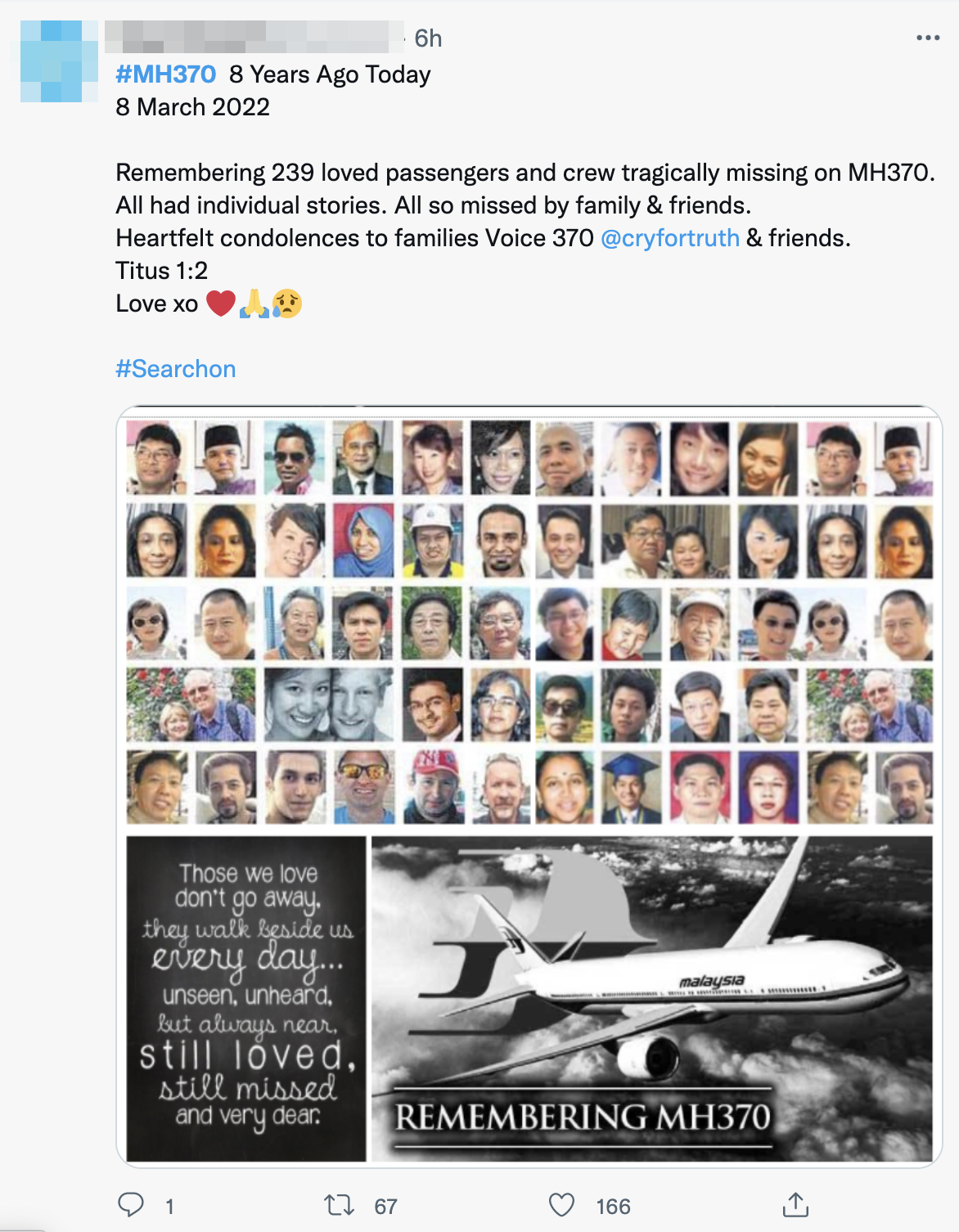 One also shared how one of her friends was affected by the tragedy.

You can read the thread here.
Let's continue to have faith that the truth will be revealed soon! #RememberingMH370
Read also:
---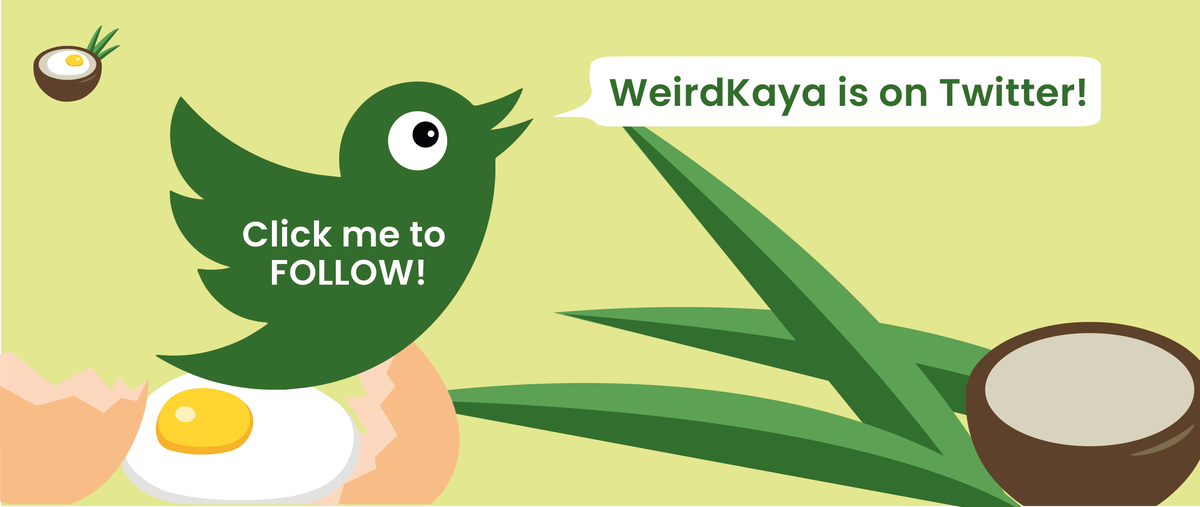 ---
Cover image via Wikipedia & Twitter
Editor: Sarah Yeoh