Dato' Lee Chong Wei is finally on the most-loved app by all Gen Zs, which is none other than TikTok!
The badminton legend can now be followed on TikTok at @leechongweiofficial, where fans will be able to have an inside look of his daily life along with some funny clips of himself too.
In his debut video, Chong Wei was seen working out with a chest press while a youthful tune plays in the background.
He then looks straight into the camera and says, "Hi, saya Lee Chong Wei. Saya baru buka new TikTok account. Apa you mahu tengok, boleh komen di bawah!" (Hi, I'm Lee Chong Wei. I just opened a new TikTok account. What do you want to see, just comment below!)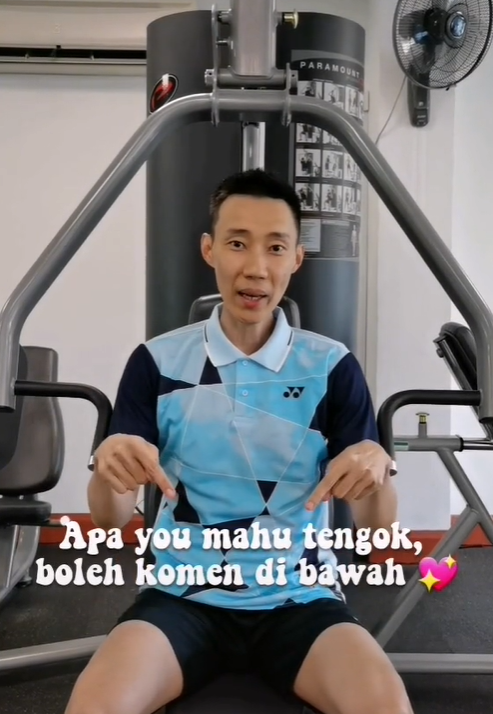 ---

---
You ask, I give!
It seems like Chong Wei is destined for TikTok greatness as his very first video has already garnered 752.2k views and 95.6k likes in less than 24 hours!
As for the fans, they certainly took the chance to ask Chong Wei all sorts of questions, including those that would send others chuckling.
One asked, "I want to see a video of your six-packs.", a request which was gleefully seconded by a few netizens.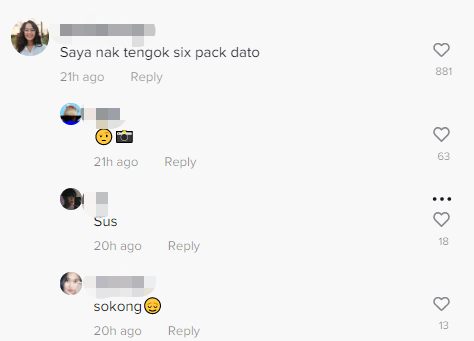 Roleplay game creator @im_siowei asked if Chong Wei could do a TikTok dance with his family.

Local jumprope artist Firdaus Rasid wanted to know about Chong Wei's warm up routine to help build his stamina.

Meanwhile, a netizen challenged Chong Wei to do a half squat while carrying a 200kg weight.

Others also requested the legend to share some tips about executing certain badminton skills such as the backhand.


Let's show our Dato some love by following his TikTok account and leave your requests there!
Read also:
Cover image via TikTok.