PUTRAJAYA – Sekretariat Solidariti Rakyat (SSR) has announced its plan to organise a street protest demanding Prime Minister Muhyiddin Yassin's resignation on July 31.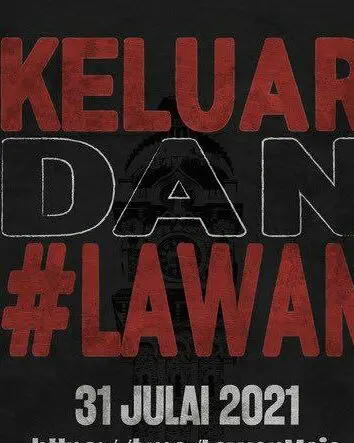 The protest will serve as a continuation of the previous #Lawan movement which was held online.
SSR also encouraged the public to come out and bravely fight for their rights as a form of resistance against a government that had failed to curb the pandemic.
"It's time for us to have leaders who are self-aware, responsible and humble enough to understand the people.
We do not need leaders who constantly belittle the people's suffering and make decisions that aren't beneficial.
SSR has yet to disclose where the protest would be held.
Among the three demands by SSR include:
Muhyiddin to resign as PM
A full parliamentary session to be held instead of "government ceramah"
Automatic moratorium extension for everyone
The group previously held a flash mob at Dataran Merdeka last Saturday featuring black flags and effigies of dead bodies. The organisers were later slapped with an RM2,000 fine for breaching lockdown protocols.
Cover Images from Lawan Malaysia &SCMP
Editor: Raymond Chen
Proofreader: Sarah Yeoh