THAILAND – The internet has gone crazy over a TikTok video posted by a Thai beautician (@eyepaykorapinpossatorn) of herself turning a threat into an opportunity by giving lash extension services to other COVID positive patients in the quarantine center.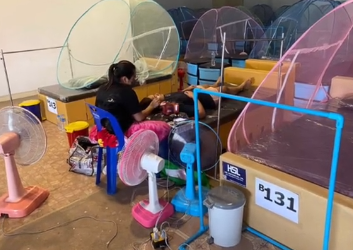 Herself who was also tested COVID positive takes this opportunity to run her lash extension business in the quarantine center.
She mentions that being a beautician doesn't give you a stable flow of income, unlike most office workers.
Hence, as a means to survive after exiting this quarantine center, this hustle began where she can earn extra income.
She has turned her resting area into the patient's countertop for her to proceed with her lash-extension services as she would in her own parlour.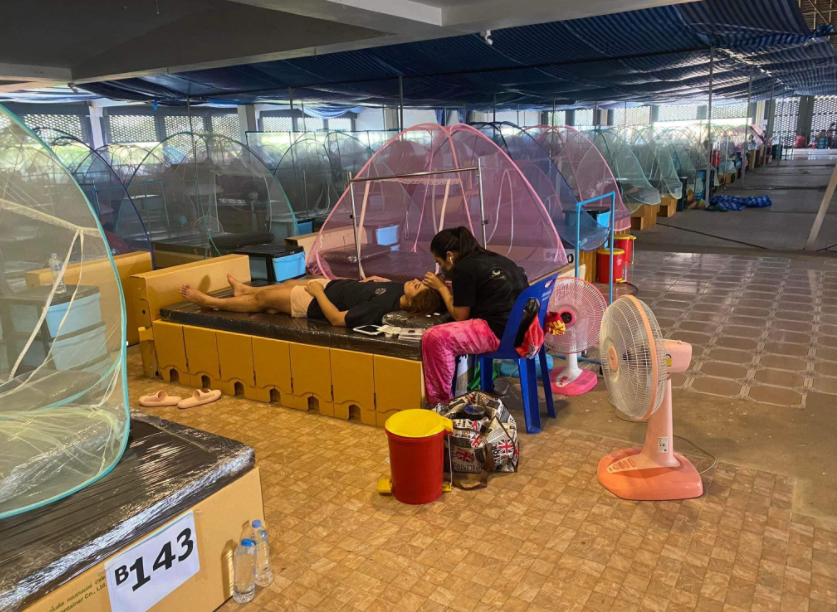 ---
---
Ever since this video went viral, many praised this beautician for her hard work. Some even inquired of the price point of her services.
She responded by saying that she only charges around 399 baht (RM50) now, where she usually would charge 499-599 baht (approximately RM64-76).
This video seemed to successfully market her business as netizens have booked appointments with her to get their lashes done after she comes out of quarantine.
She is the true definition of, "When life gives you lemon, make lemonades."
Cover image via TikTok @eyepaykorapinpossatorn.