KUALA LUMPUR – Last Thursday (Jan 20), social media was abuzz with news of the newly-opened LaLaport Mall Bukit Bintang City Centre, where Malaysia was bestowed the privilege of being the first country in Southeast Asia to welcome Mitsui Fudosan Co Ltd into its shores.
However, as a female shopper would soon discover, the shiny exterior was nothing but a smokescreen and did nothing to prepare her for what she would see with her own eyes the sad state of civic responsibility among Malaysians.
'It was only after 2 days!'
In a post uploaded on the Chinese lifestyle app Xiaohongshu (Little Red Book), the shopper expressed her shock in witnessing how little Malaysians cared for public facilities.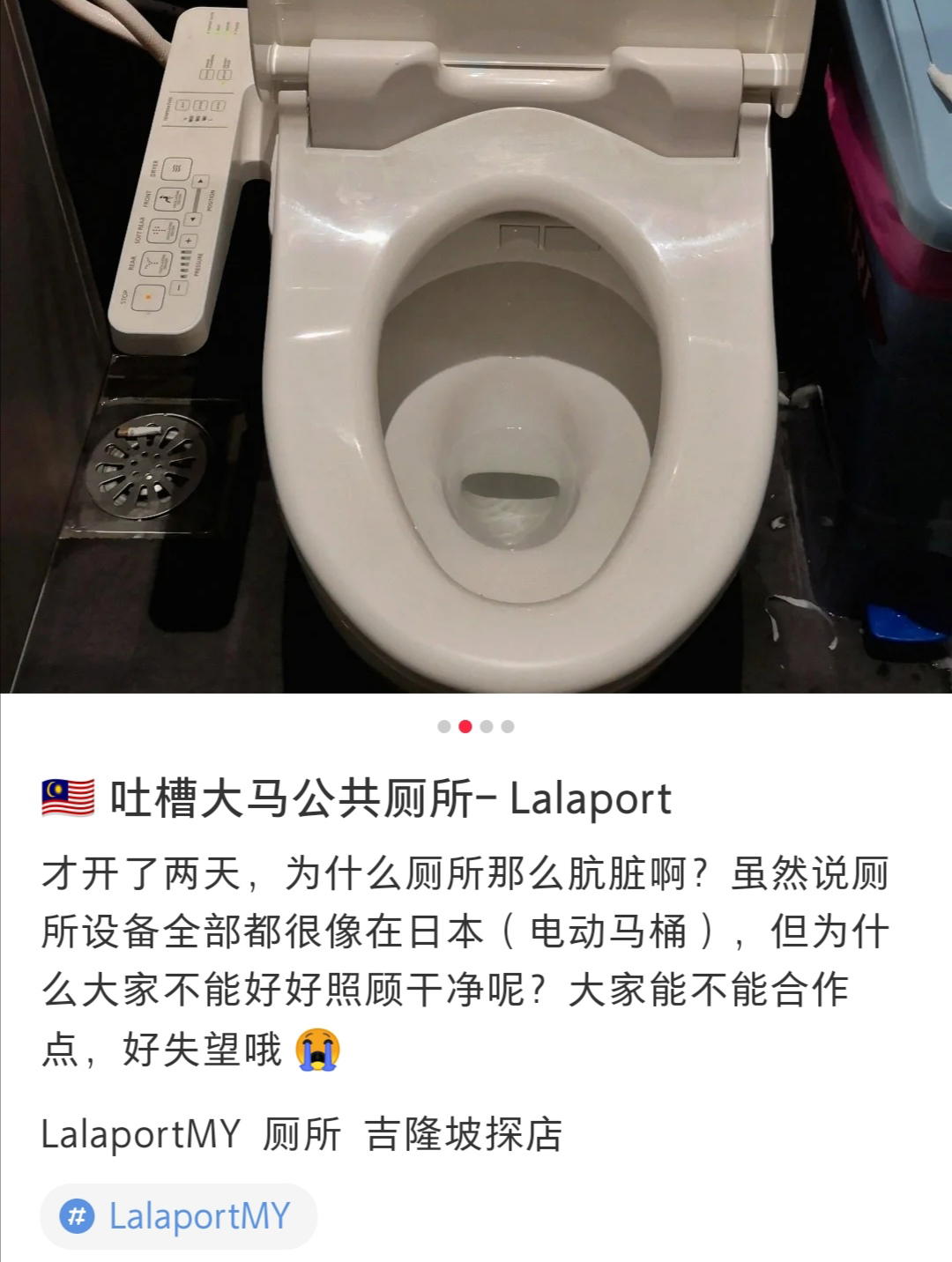 She also bemoaned the flippant attitude Malaysians had when it comes to keeping the toilet clean and wondered how it became filthy so quickly.
"It's only the second day! Why are the toilets so dirty? What's the point of having high-tech, Japanese made toilets if everyone can't take good care of it?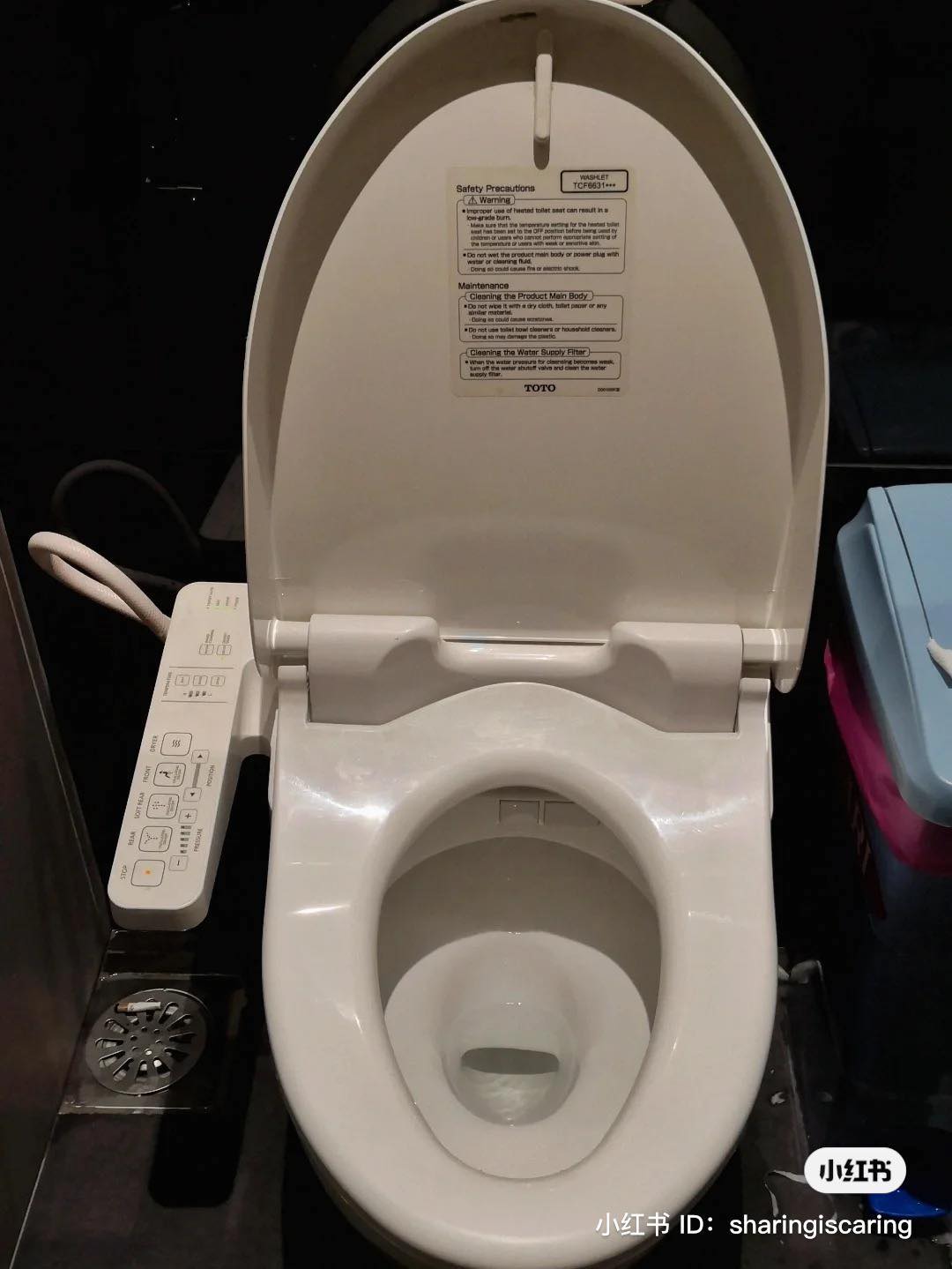 According to the photos shared by the shopper, the toilet was littered with used toilet paper, garbage, and even cigarette butts.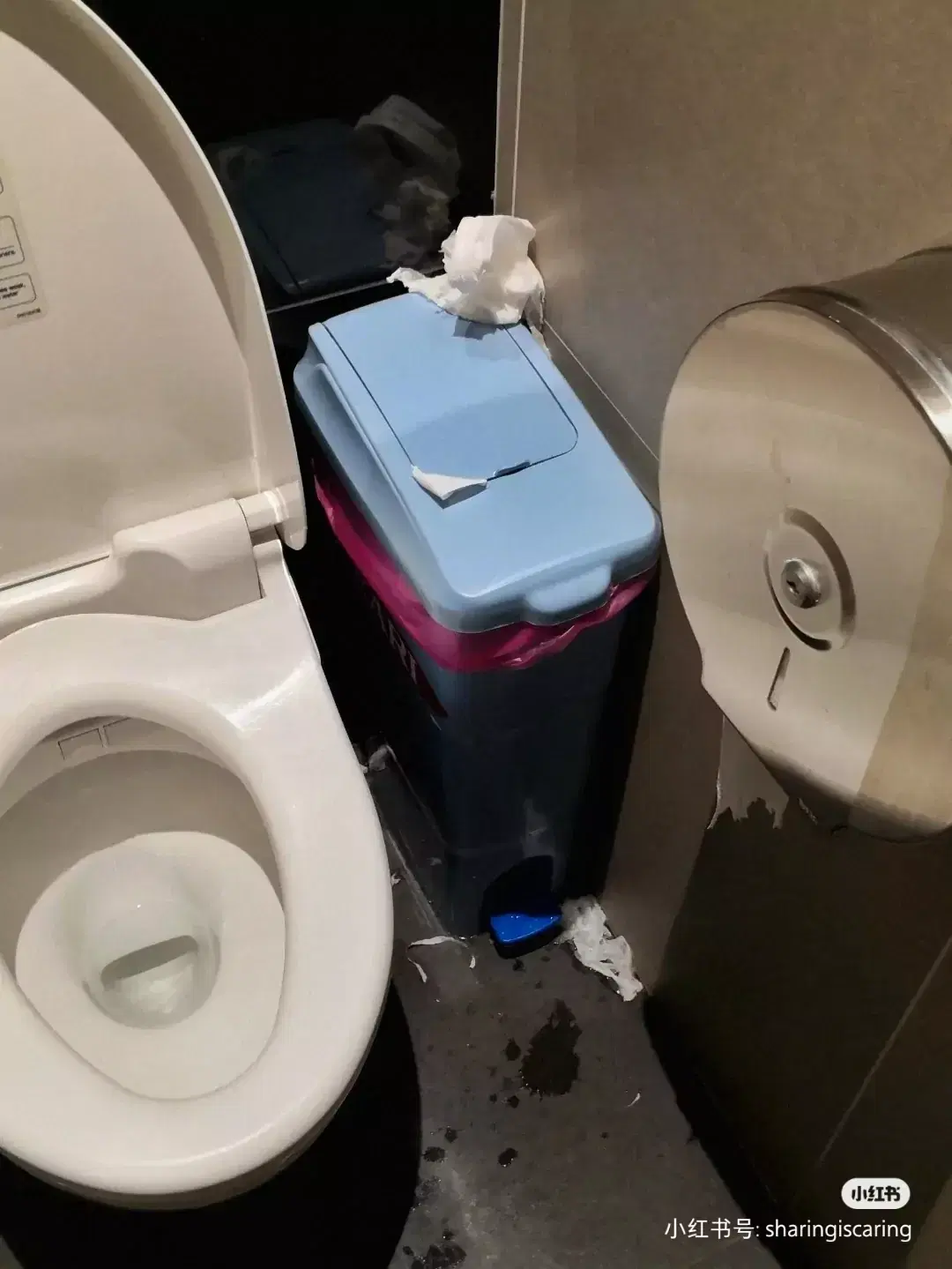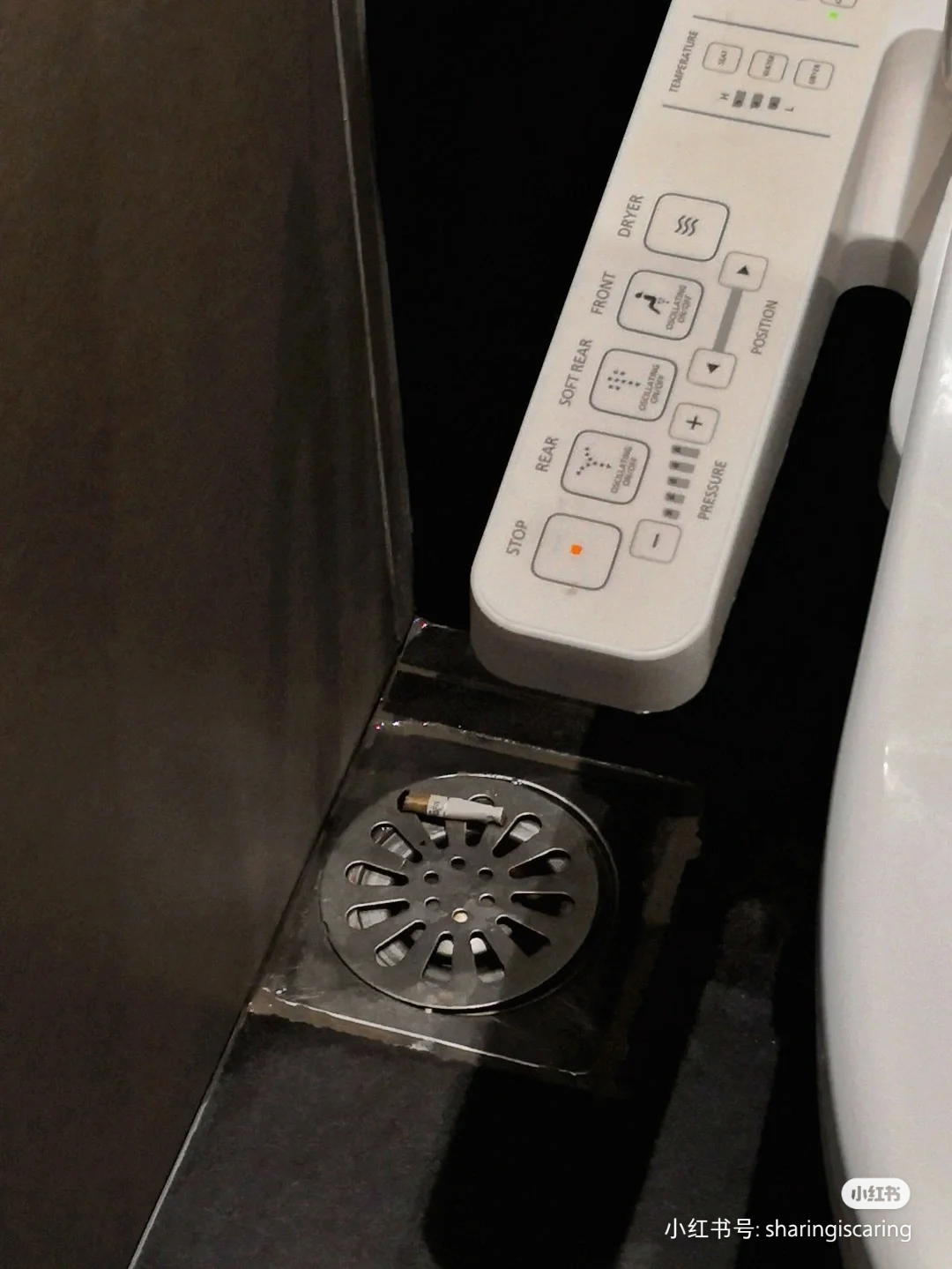 Netizens, while outraged, weren't exactly surprised to see the toilet in such a wretched state, with many saying that this was unfortunately the lackadaisical attitude practiced by most Malaysians.

One netizen wrote, "Such a pity. The mall was very pretty too."
C'mon, Malaysians. We're definitely better than this! Let's all be more considerate and take the initiative to take good care of public facilities!
Cover images via Xiaohongsu/ sharingiscaring