Disclaimer: This content contains violence and might cause discomfort.
GOMBAK: A woman injured herself and pretended to be the victim of a robbery at Jalan 10, Taman Greenwood due to emotional stress caused by family problems.
Harian Metro previously reported that the woman was stabbed in the thigh by a snatch thief. The police received a report at 4:24 pm from a member of the public who found her bleeding profusely inside a car
However, Gombak District Police Chief, Assistant Commissioner Zainal Mohamed later clarified that the robbery did not occur.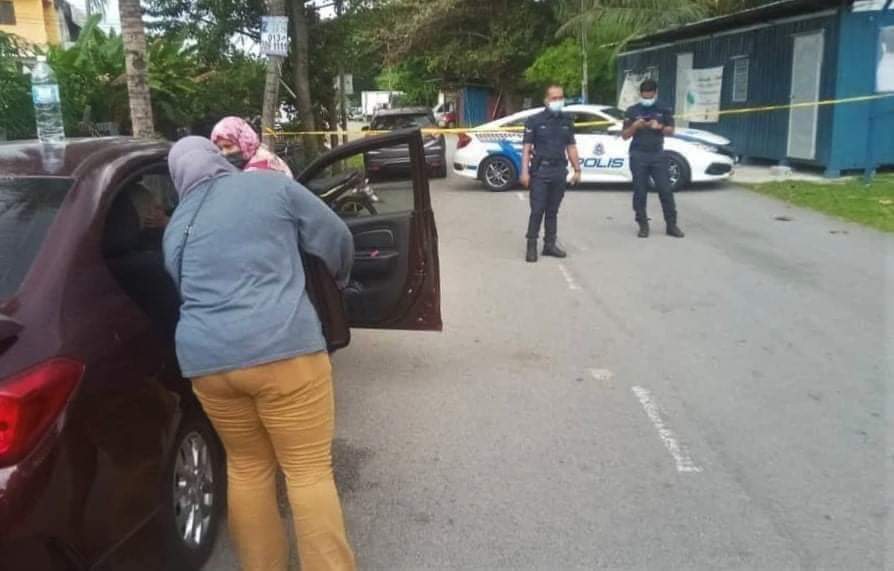 He added that the Gombak District Police Headquarters (IPD) police's investigation revealed that the woman had fabricated the entire robbery and stabbed herself on the right thigh.
The motive for the incident was that the victim was suffering from emotional stress due to family problems."
"She will be charged under Section 182 of the Penal Code at the Selayang Court tomorrow," he said in a statement today.
Zainal also advised the public not to make false reports for self-interests as it is an irresponsible act and an offence under the law.
If you are feeling depressed or need a listening ear, please call Befrienders KL at 03-76272929 (Open 24/7).
---

Cover Images via FB/ Inforoadblock
Author: Raymond Chen
Proofreader: Anna Wong
---