As Malaysian Chinese throughout the country celebrate Chinese New Year with their loved ones, our very own local film industry has a special gift for everyone in the form of a movie specially made for CNY, which is none other than Kongsi Raya!
WeirdKaya's Esther had the opportunity to speak with Teddy Chin, the director of Kongsi Raya, and main leads Qasrina Karim and Wilson Lee about the film, their challenges, and what they hope to impart to Malaysians through this multicultural-themed movie.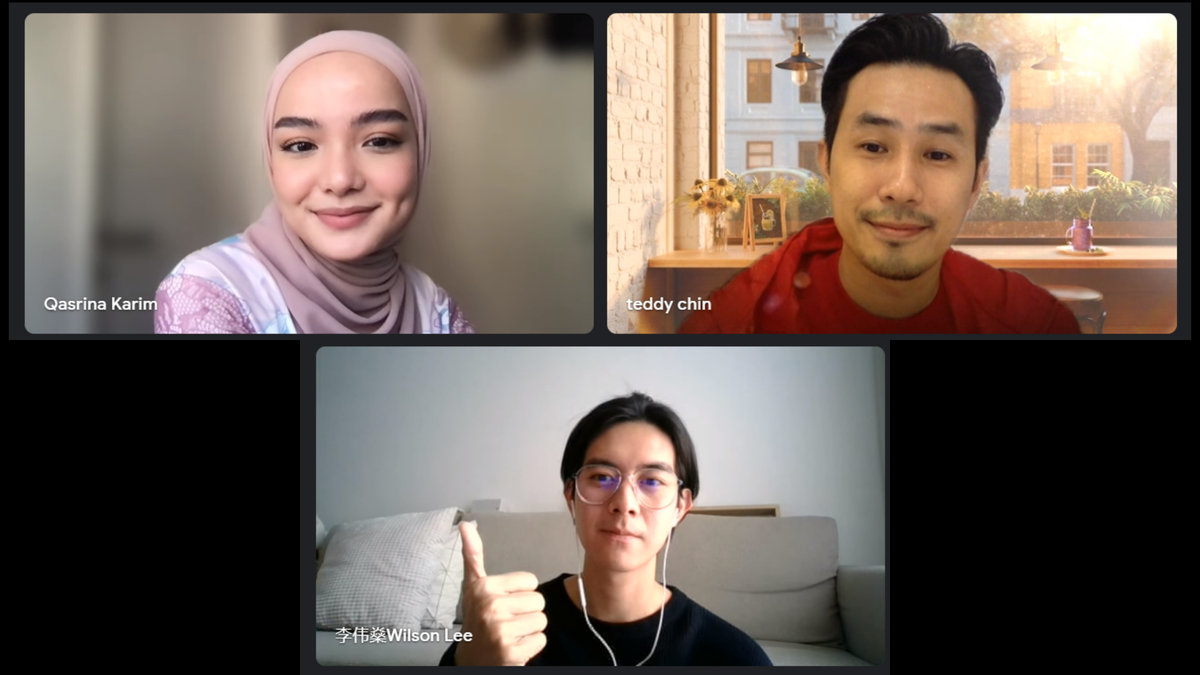 Good morning Mr Teddy, could you introduce yourself and briefly tell us what Kongsi Raya is all about?
Teddy: Hi everyone, I'm Teddy, the director of Kongsi Raya and it is the first movie to be produced under my company 555 Film.
The plot of Kongsi Raya revolves around a story that first occurs in 2029, where Malaysians have the chance to celebrate Chinese New Year and Hari Raya Aidilfitri together, thus the name "kongsi raya".
It also takes a leap back in time by 10 years, where a love story between a Chinese guy and a Malay woman blossoms into marriage in 2019.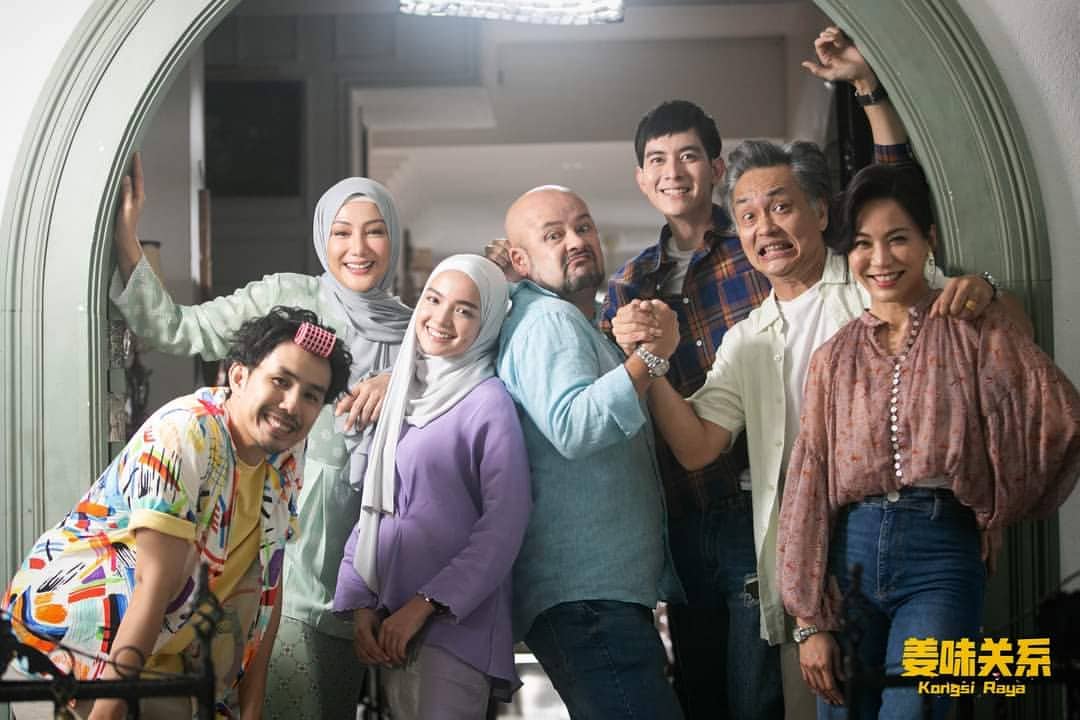 The main highlight of their journey was, without a doubt, some of the racial conflicts that occur along the way. Of course, there is a lot of laughter and unexpected incidents too.
You might think this movie talks about a serious issue, but actually it is a comedy.
For Malaysians, I believe when they watch the movie, they can definitely resonate with it.
What inspired you to produce Kongsi Raya?
Teddy: When I studied in Taiwan, a friend asked me "What's so special about Malaysian films?" I was very surprised to find myself unable to answer the question.
I felt that our local films have always tried to be like Hong Kong or Taiwan's but we don't have our own speciality, especially for local Chinese films.
When I started my own company, I aspired to make a movie that really came from this country – a story about this beautiful land.
One of our specialities is multiracial harmony, which is rare to find overseas. That's why I hope through this movie, we can show our speciality to the world.
You have gathered quite a star-studded cast for Kongsi Raya, including a stand-up comedian & a former Miss World Malaysia (Harith Iskander & Erra Fazira). What was your reason in picking these individuals as the main cast?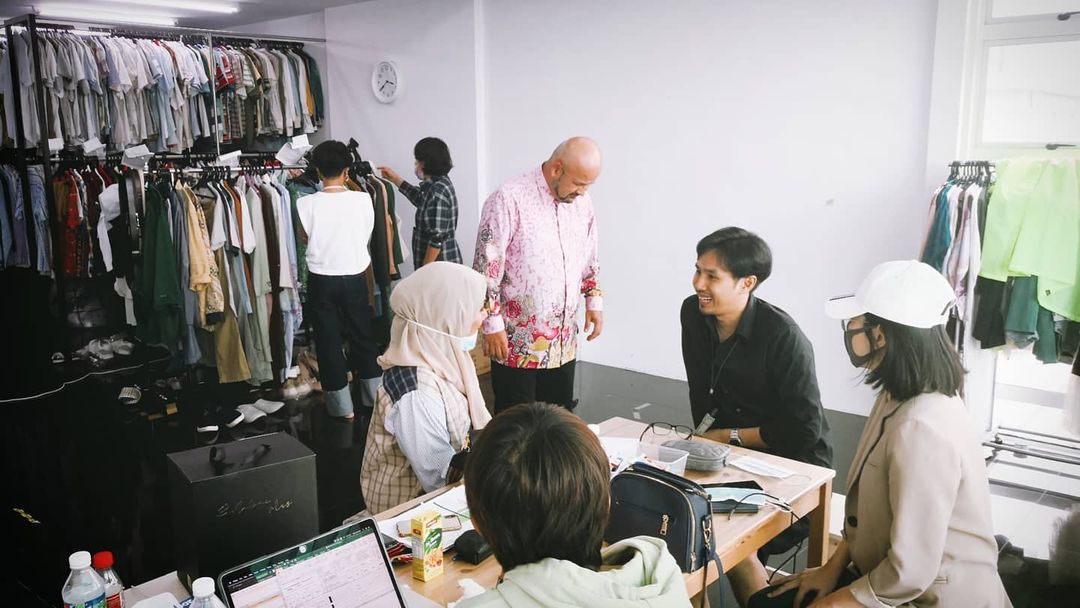 Teddy: I love Sepet and Yasmin Ahmad is my idol. Harith Iskander caught my attention through that film. He is a very good comedy actor both locally and internationally and has always been my choice since then.
As for Erra Fazira, I've heard of her name since childhood and also watched her most famous drama Gerak Khas.
Even since I started 555 Film, I've always dreamed big. I even sent the script to Andy Lau and hoped that he could appear in this movie. But due to the Covid-19, he rejected the invitation as he didn't want to fly overseas.
I saw a post on 555 Film's Instagram saying that the reason you picked Qasrina as the lead actress was because of her beautiful smile. Were there any other reasons?
Teddy: Yes. Besides that, she is a very persistent and diligent girl. The way she memorised her script really impressed me, which Wilson can prove. She is also such a sweet girl that I've never seen anyone who dislikes her. Everyone in the production team absolutely loves her!
---

---
What were some of the challenges you and your crew faced in producing Kongsi Raya?
Qasrina: For me, my challenge was mostly having to speak in Mandarin because I didn't know how to speak Mandarin at all. I only know wo ai ni! (I love you) *laughs*
They told me I only need to speak a little bit of Mandarin for the role, but it wasn't until I received the script that I realised that it was a lot – about 15 percent of the movie!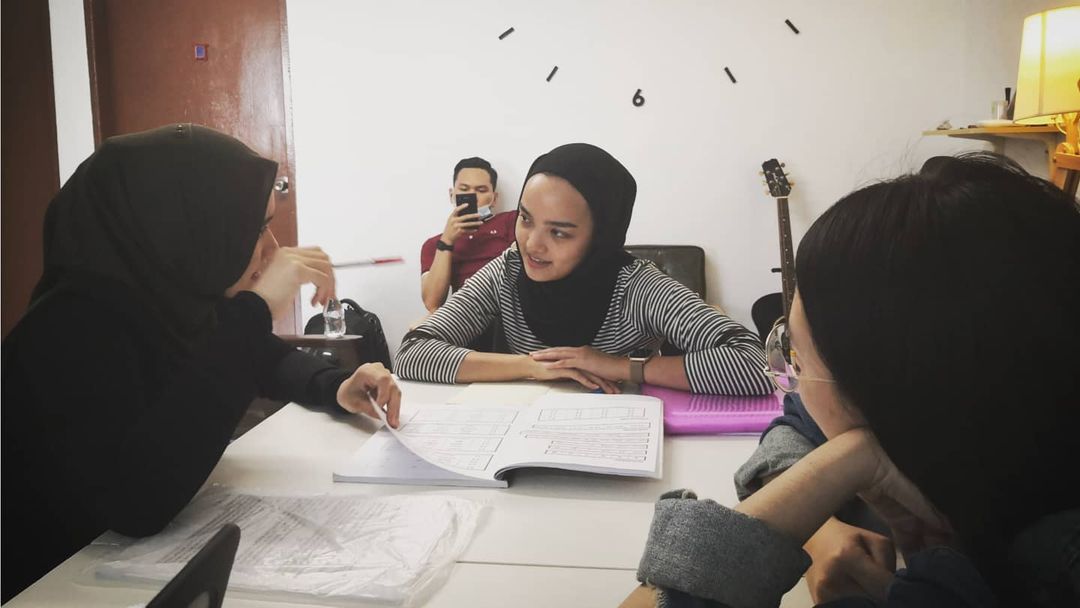 I had about three weeks to learn the language and I managed to do it because they provided me with a Mandarin tutor who is a Malay but can speak Mandarin fluently.
She is lao shi (teacher) Azrin, who taught me Mandarin and Wilson the Malay language.
Wilson: Yup. Qasrina also helped me a lot on how to pronounce some of the Malay words fluently.
Qasrina: Besides the language, I was really nervous on the first day of set as this was my first time acting. However, I managed to do well because having a bunch of great actors like Wilson made me feel comfortable. The actors and the crew were also friendly and supportive.
Teddy also kept encouraging us to be ourselves. Just be yourself and be natural. Don't take it as acting. Because when you think too much, you will not appear natural on screen.
Wilson: One unique thing about my experience with this movie was that our director [Teddy] didn't set a persona for the characters because he wanted us to be ourselves. Something like 'Wilson is Jack, Jack is Wilson' kind of concept. That's why the whole journey was very comfortable. I don't felt constrained to a certain persona.
Back to the question, my main challenge and concern was the language. I'm not really fluent in Malay and Cantonese but Teddy just told me to try my best.
Teddy: As for me, the challenges I faced were mostly behind-the-scenes. The pandemic has placed a lot of obstacles along the path ranging from locations to roadblocks. There was also funding issues due to the lockdown.
There were a lot of obstacles but I was happy throughout the whole production process because I have met a team of good actors.
Wilson: Yup, the production team always made sure everything went smoothly and that we as actors don't need to worry about anything.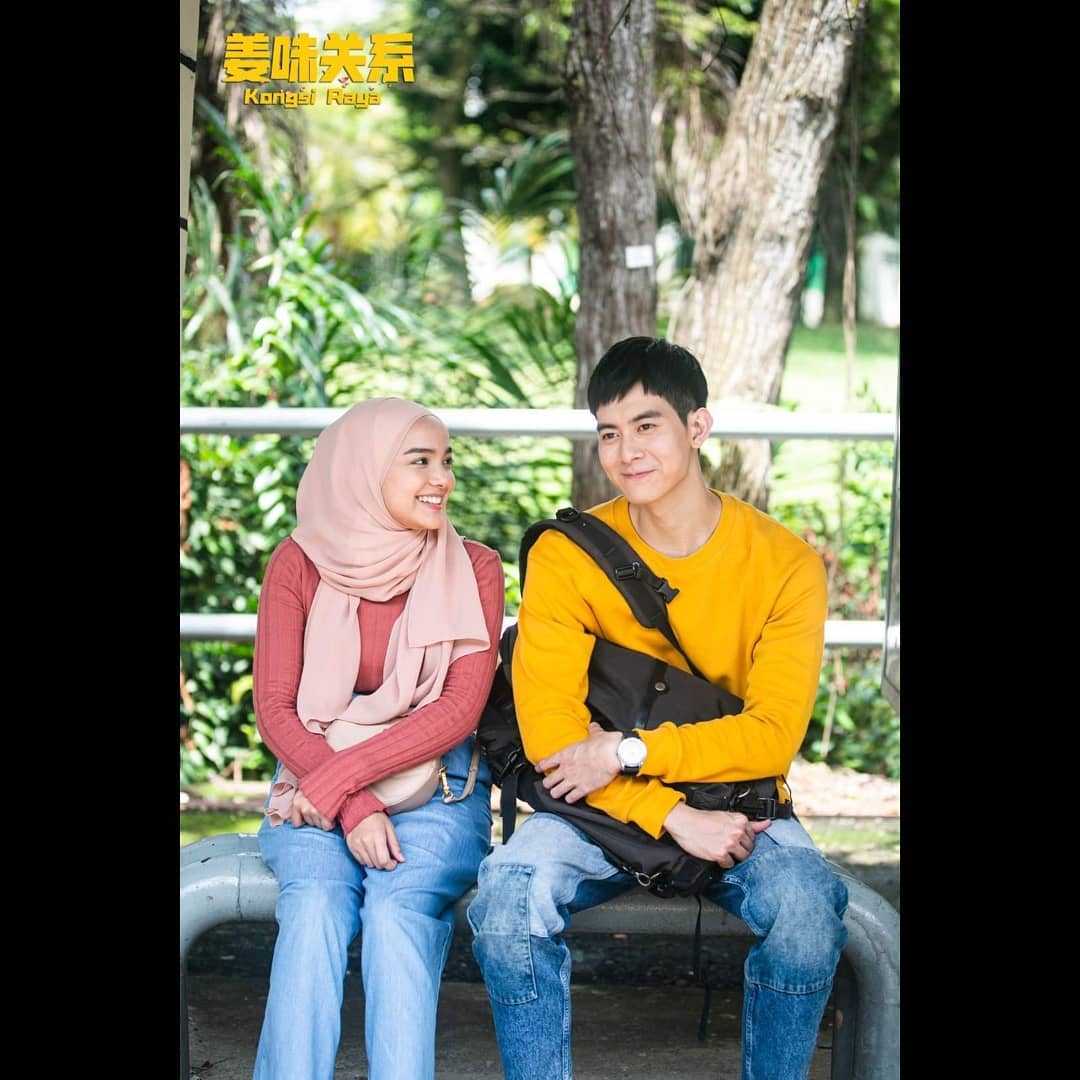 In the trailer, you (Qasrina) were seen saying a sentence in Mandarin to Wilson. How long did it take for you to recite it fluently?
Qasrina: To recite fluently, it took me quite a while. That was my first scene speaking in Mandarin and it took me about 3 weeks. When I went for a photoshoot, I would be repeating the sentence so much that others would ask me what am I saying and would even repeat after me!
Teddy: There were a least three pages of dialogue for Qasrina to recite in Mandarin too!
Interracial marriage is still very much a "touchy" subject among Malaysians, where most aren't comfortable talking about it or open to the idea of agreeing to a lifelong union between two different races. Through your role in portraying Sharifah and Jack, how do you hope to dismantle the stigmas that are usually associated with interracial marriages?
Wilson: I don't resist interracial marriage but there's a lot of people in society who will still somehow resist it due to some misunderstanding. But for every family, we just wish to see our children be happy with their loved ones, don't we? Love is about two persons and it sees no colour or race.
Qasrina: Before we talk about how to dismantle the stigmas, we need to understand why the stigmas exist. The lack of understanding of other racial cultures often makes one afraid. I think through the portrayal of Sharifah, it's a great way to break down those barriers and help people see and understand cultural differences.
At the end of the day, we are all humans and Malaysians, and what we look for is peace, love and happiness.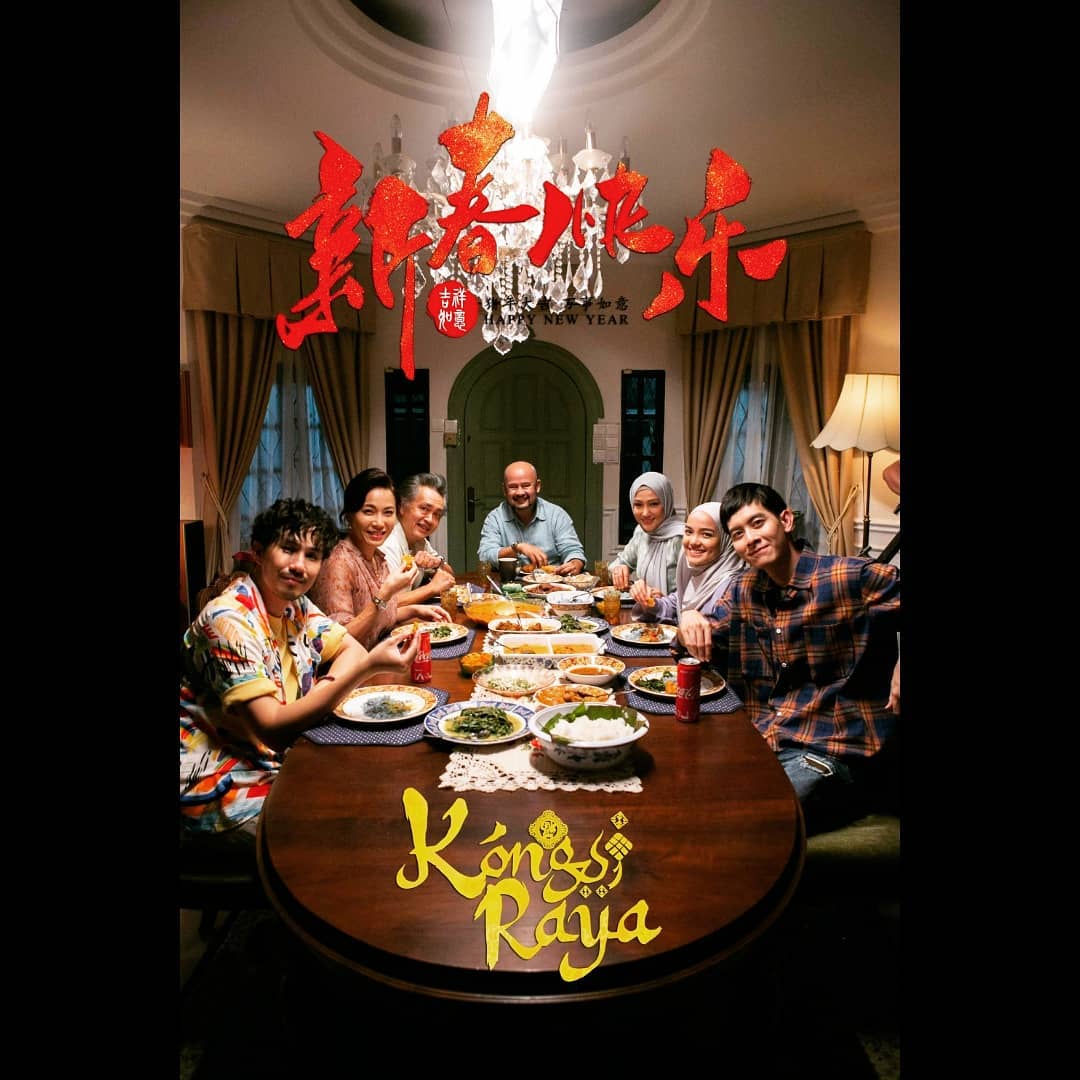 Given that race is one of the main themes of Kongsi Raya, what is the message you wish to convey to Malaysians especially during these trying times?
Qasrina: The message is simple. Through this great comedy, we are trying to overcome racial barriers and to promote interracial marriage. It's fine and it's okay! It's not a big deal like many think it is.
Wilson: Every person has their own perspective towards a movie. But Kongsi Raya as a whole is a very fun and touching movie. I hope this Chinese New Year everyone can come and enjoy this movie to brighten up their day.
Teddy: After two years of the pandemic and lockdowns, I think everyone needs a fun movie like this. Kongsi Raya is a movie for every Malaysian and you will find yourself in the movie. Regardless of your race and background, we are one family. Let's fight the pandemic together while having a fun time enjoying this movie!
Be sure to catch Kongsi Raya in cinemas nationwide on Feb 3 and Happy Chinese New Year!
---
It's unrelated to the article but here's our brand-new podcast – Talk Je Lah!
---
Cover image via Instagram/ 555_film
Editor: Sarah Yeoh