KUALA LUMPUR – KL-ites were hit with a double dose of Monday blues after heavy rains triggered a flash flood, damaging scores of cars and building as a result.
In fact, the floods were so severe that the Petronas Tower 3 office building located within KLCC wasn't spared from its ferocity.
First time ever
Netizens have posted several photos and videos showing the chaotic scene at the building on Twitter.
Workers were seen trying to clean the mess while standing in ankle-deep water at the lobby area.
First time banjir air masuk sampai ke lobby ofis. Area sini sampai klcc habis masuk air. Kesian yg park kereta semua habis tenggelam pic.twitter.com/M75gmZVAd5

— uzai (@uzai_alfath) March 8, 2022
A video also showed the lifts spouting water which was akin to small makeshift 'waterfalls'.
Lanyard ok ke tu? 🙃 pic.twitter.com/25F5SHVaxj

— Firdausi Fauzi 🏴 🇲🇾 🇵🇸 #LAWAN (@Firdausi_Fauzi) March 7, 2022
The office space was also ravaged by flood waters, where a good portion of it was fully submerged.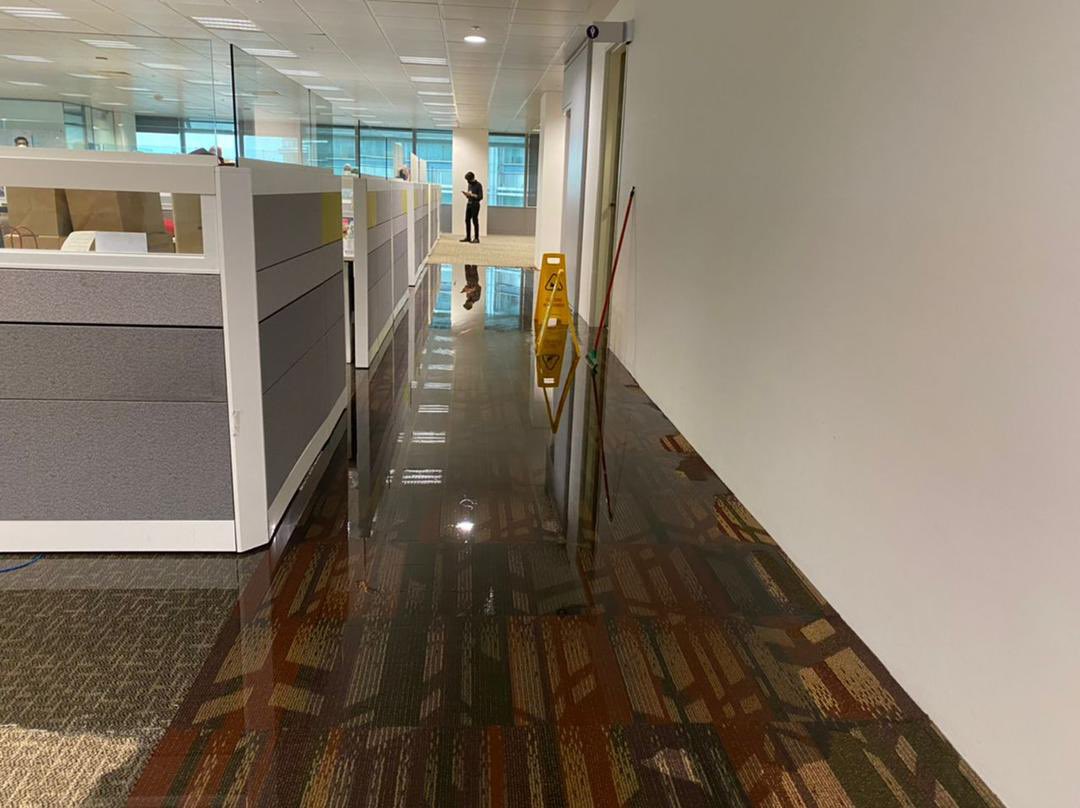 According to the Kuala Lumpur City Hall (DBKL), 12 locations across Kuala Lumpur have been affects by Monday's (Mar 7) flash floods.
READ ALSO: Flash Floods Hit Several KL Areas, Main Roads At Old Klang Road Disrupted