A shopping mall named KL East Mall posted an official apology message on Facebook in response to the major traffic delay that happened at MRR2 and caused annoyance to its customers.
The traffic jam has believed to cause inconvenience to its shoppers during their entrance and exit to the mall, which took longer than usual.
Not only KL East Mall, another mall named Melawati Mall also facing the same issue.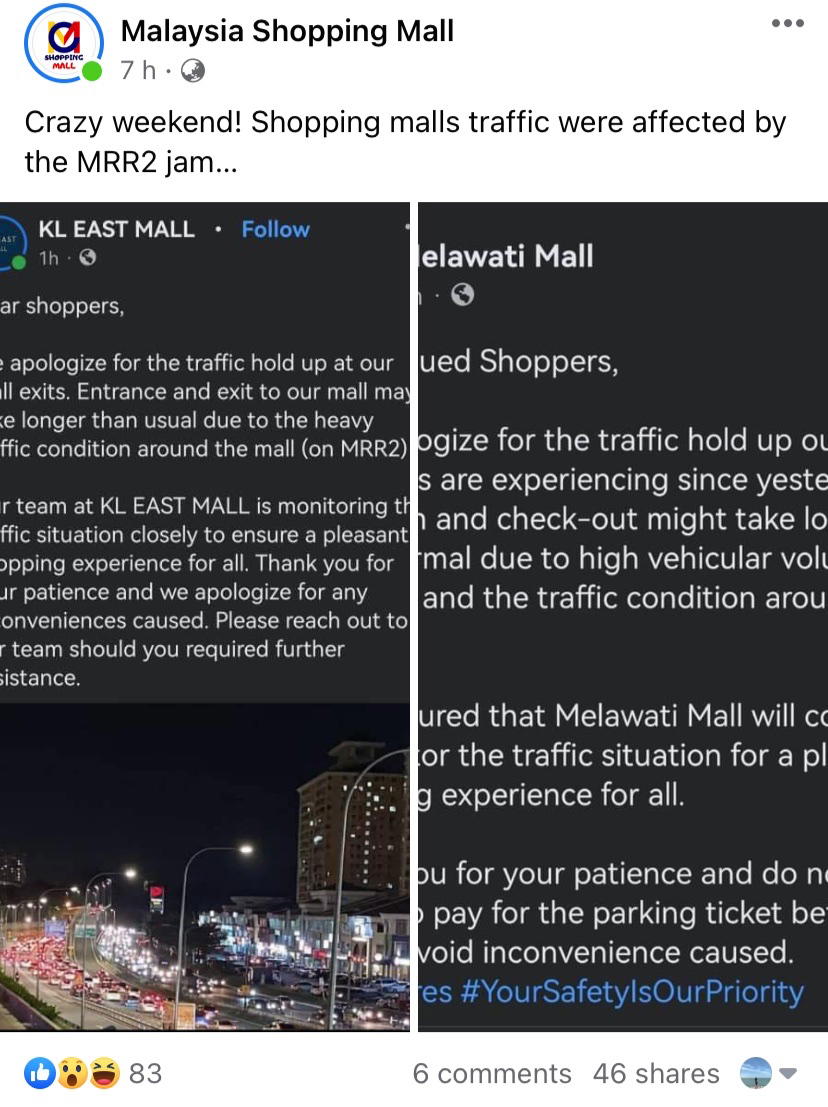 High spending power?
Many netizens jokingly said that it was because of the power of RM10k, linking the recent withdrawal of EPF funds to the heavy traffic jam.

Despite the apology, many customers and residents living near KL East Mall voiced out their complaints about the consistent traffic jam leading to the mall.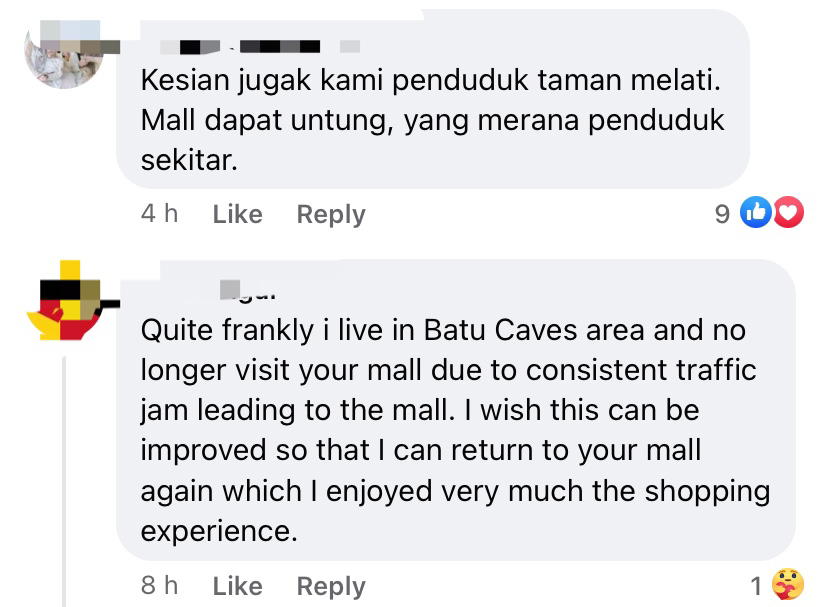 Many also gave practical suggestions that the mall should have its own flyover to avoid such problem.