As the nation eagerly anticipates the upcoming National Day celebrations on Thursday (Aug 31), a particular figure has emerged, adding an extra layer of excitement to the festivities.
Recently, a cat named "King Oyen" grabbed the attention of the entire nation for spreading the patriotic vibe at Dataran Putrajaya.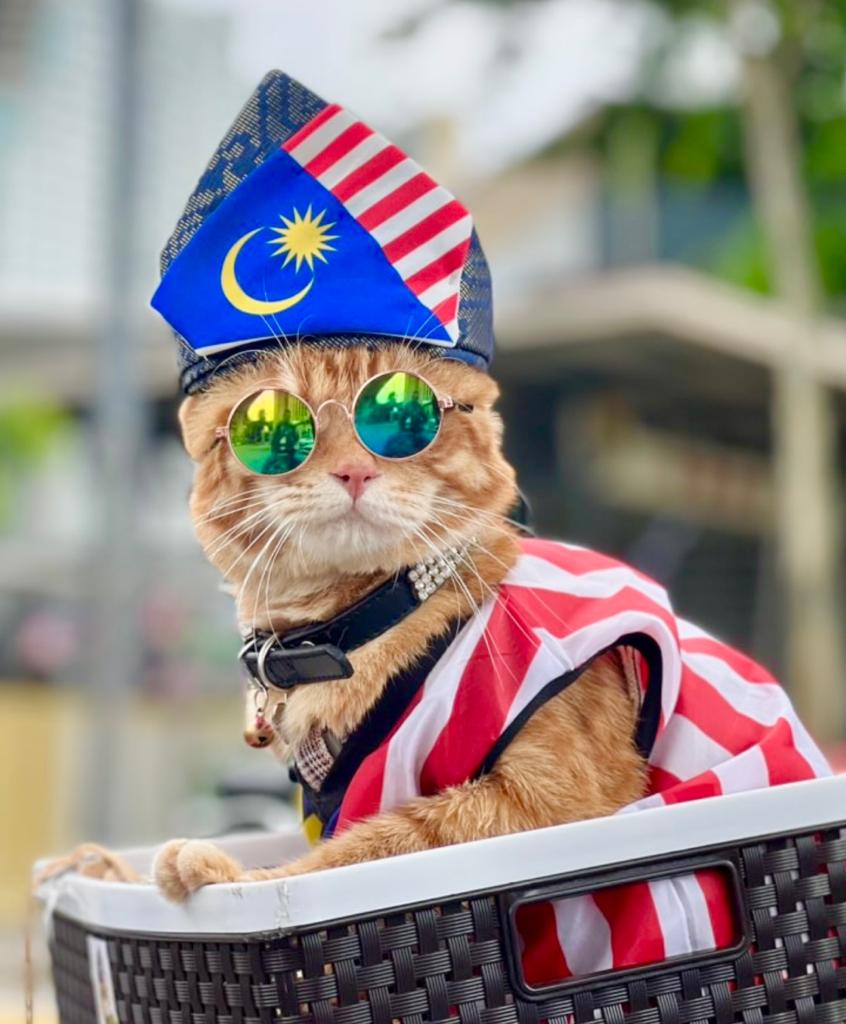 The cat, whose real given name is "Macho Kingsley," was seen majestically donning a Jalur Gemilang outfit along with matching tanjak songket and cool sunglasses.
And now King Oyen is all over social media, being one of the stars of the show for the upcoming parade.
Speaking to WeirdKaya, the cat's owner, Siti Zalifah Abdul Aziz, who is also known as Sofea Salleh, said she and the other family members are very happy and feel appreciated for receiving so much love and adoration from fellow Malaysians.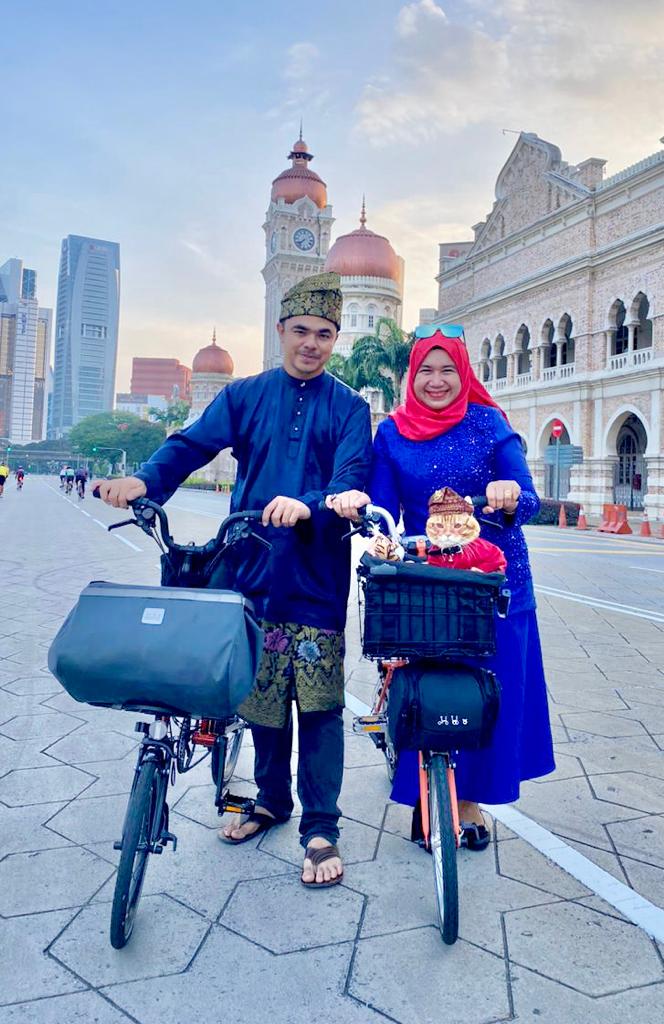 Curious about the inspiration behind King Oyen's outfit, Sofea Salleh said previously that her cat used to join the Foldies Bike event; hence, he loves to wear an outfit based on the invitations or the celebrations.
"King Oyen's attire with Tanjak/Songket and colors of Jalur Gemilang to demonstrate our love for the country and appreciation for the "Kemerdekaan" was created especially for this special day for Malaysians."
Fan Meet with King Oyen?
On behalf of the entire fandom of King Oyen, we asked Sofea Salleh whether there will be a specific place people can meet the famous cat.
She said for now they do not have a specific venue, but they will be around Dataran Putrajaya during the event on August 31st.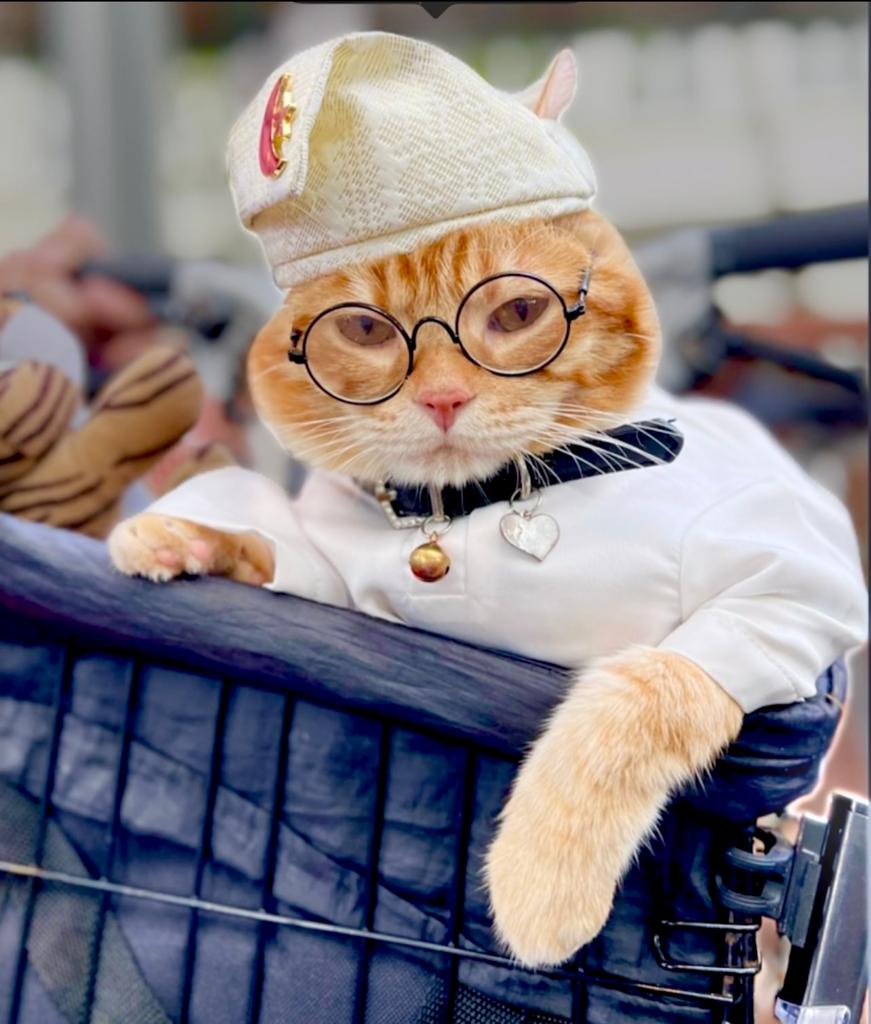 Macho Kingsley came as a gift
This family used to have several cats at home before King Oyen, including two Persian cats and local cats.
"But due to the kids' allergies and asthma, we gave the cats to friends to care for. After that point, I took care of stray cats, especially in the office parking area, giving them food."
One day, when her son received his first salary, he gifted Macho Kingsley to her.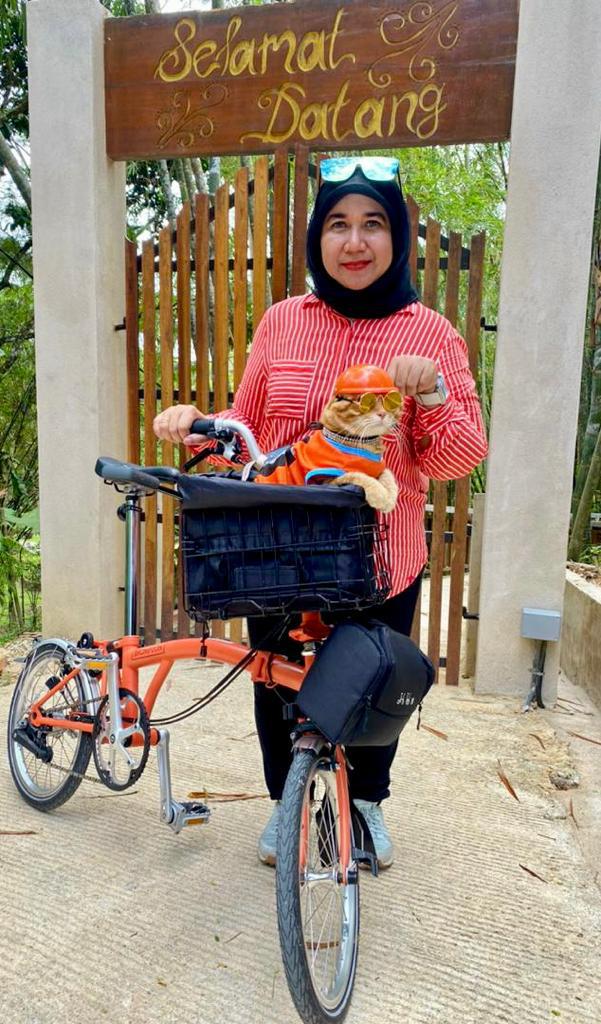 "During this Movement Control Order (MCO) period, I stayed at home and dedicated my time to King Oyen, teaching him various outfits and modeling skills."
In the year 2021, she started training King on the bicycle, and that's when he went viral and gained the name "King Oyen."
Now King Oyen has now become one of the family members.
"We treat him with so much love and care. We talk to him nicely and always inform him that the whole family needs him, not only as a pet but as our family's best friend."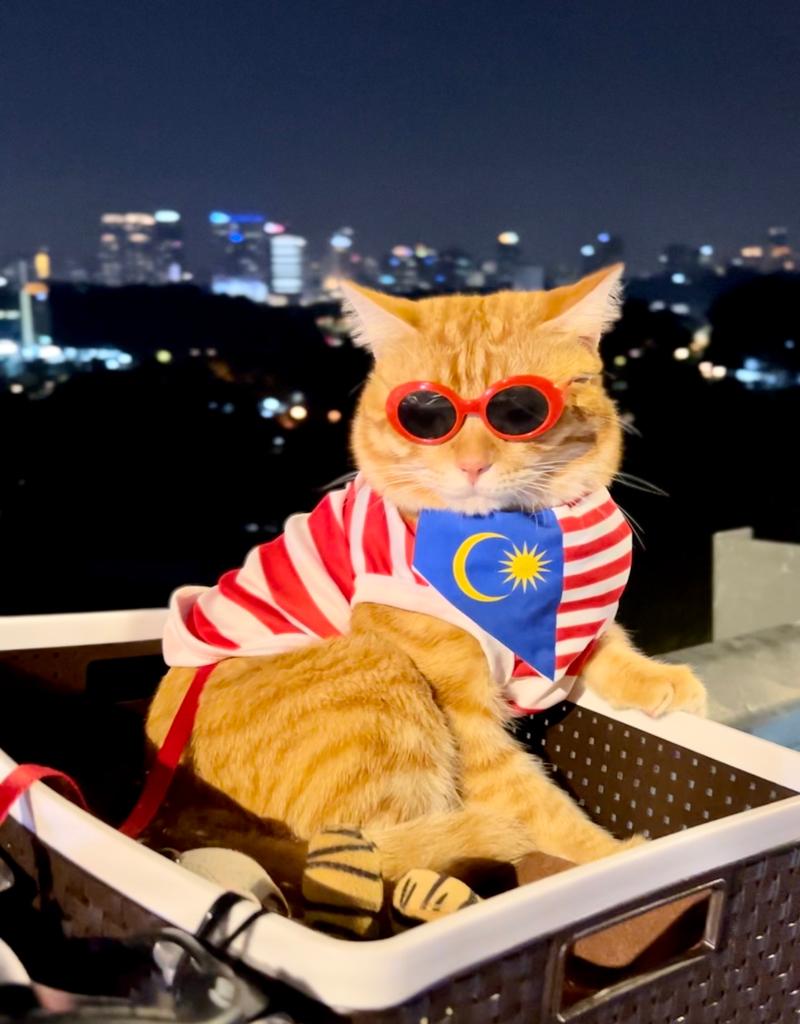 The proud mother of the cat, Sofea Salleh also said that his daily presence makes her family happy and meaningful.
Additionally, she expressed that the entire family is delighted by the warm-hearted and compassionate nature of Malaysians who adore and celebrate King Oyen.
All thanks to the heartwarming vibes brought by King Oyen!
READ ALSO:
---
---